BRIEFS
Publication: Terrorism Monitor Volume: 14 Issue: 5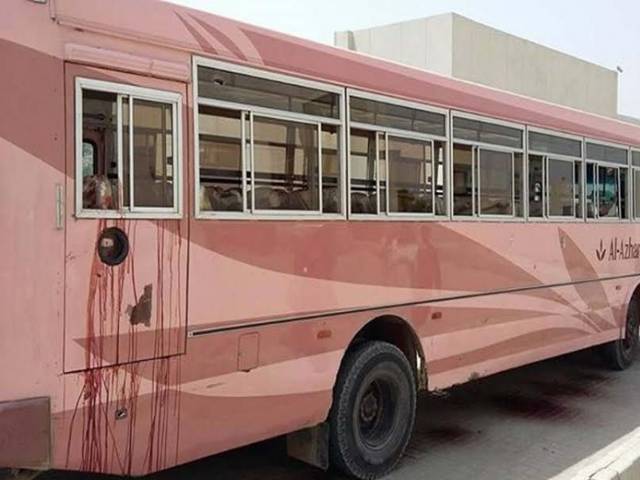 PAKISTAN: MILITANT SYMPATHIES AMONG THE MIDDLE CLASS
Alexander Sehmer
Pakistani police arrested a Karachi-based dentist named Usman Khan on February 14 in connection with last year's Safoora bus attack, which killed 45 and wounded 13 more. Under interrogation, Khan reportedly told the authorities that he had links to al-Qaeda in the Indian Subcontinent (AQIS), and has been working for them since 2008 (Dunya News, February 15, 2016).
He was arrested following a clash with police – who later said they recovered a Kalashnikov rifle from the scene (The News, February 14, 2016). Khan's alleged role, however, appears to have been in fundraising. According to the police, he collected in the region of $2,000-3,000 a month for the group (Geo, February 14, 2016).
Khan ran a private dental clinic in in the Ayesha Manzil neighborhood after graduating from the Fatima Jinnah Dental College, which is connected to the University of Karachi (Dental News, February 15, 2016). There is no suggestion that Khan is a "big name" in the Pakistani militant scene or that authorities have sufficient evidence backing their accusations against him (beyond his alleged confession). Reports of his arrest have stressed Khan's status as "another highly educated professional" (Daily Capital, February 15, 2016), following the trend of those accused of involvement in the Safoora attack, many of whom have turned out to be well-educated.
The attack, which occurred on May 13, 2015, saw six gunmen riding motorcycles stop a bus carrying members of the Shia Ismaili community at Safoora Goth in Karachi; they then opened fire on the passengers (Dawn, May 14, 2015). Those alleged to have been behind the attack include Saad Aziz, a young graduate from the Institute of Business Administration in Karachi, who authorities accuse of involvement in up to 20 incidents of terrorism, including the attack on United States national Debra Lobo (Dawn, July 10, 2015), as well as Khalid Yusuf Bari, a former engineer with Pakistan's national airline (Dawn, October 31, 2015). Adil Masood Butt, described as a business associate of Aziz that studied in the U.S. and had set up his own educational institution in Karachi, was arrested in December, accused of financing the attack (Dawn, December 19, 2015).
It should no longer be surprising that those attracted to militant causes may be drawn from among the ranks of well-educated, financially secure individuals. It has become increasingly well established that there is a far weaker correlation between poverty and support for militant politics in Pakistan than Western policymakers initially believed. [1]
Notes:
[1] The Safoora Goth incident was also explored in the February 4, 2016, issue of Terrorism Monitor in an article by Faran Zahid, entitled, "Growing Evidence of Islamic State in Pakistan," https://www.jamestown.org/programs/tm/single/article_id=45065&cHash=547a6e0e90327659248b7108b3925ab0#.VtckTDaMDq0.
PHILIPPINES: MILF STAYS CLEAR OF SECURITY FORCES DURING MINDANAO RAID
Alexander Sehmer
Philippines security forces announced they had killed 42 fighters with links to Islamic State on February 26. This declaration followed a major five-day operation in southern Mindanao, which included shelling and aerial bombardment of areas near Butig, a base of the Moro Islamic Liberation Front (MILF) (Philippine Star, February 26, 2016). Three soldiers were killed and 11 were wounded in the operation.
The authorities say the group they targeted is an affiliate of Jemaah Islamiah (JI), the group behind the 2002 Bali bombings; their leader, Abu Bakar Bashir, pledged allegiance to Islamic State in July 2014 (Jakarta Post, July 14, 2014). The affiliate group is estimated to have about 80 to 100 members and is led by brothers Omar and Abdullah Maute. Omar Maute was reportedly killed by security forces in the first days of the operation (Manila Bulletin, February 24, 2016).
The brothers are said to have been associated with the Indonesian militant Ustadz Sanusi, who was killed by security forces in November 2012 (Philippine Daily Inquirer, February 26, 2016). That the pair has been operating freely in territory controlled by MILF is a reminder of the separatist group's connections to JI, links that date back at least as far as the Mujahideen training camps of 1980s Afghanistan.
However, it is significant there was no involvement from MILF fighters during the clash. Instead, according to the Philippines military, MILF fighters helped thousands of locals flee the violence (Reuters, February 26, 2016).
MILF signed a peace deal with the Philippines government in 2014, but the group is still waiting for legislators to pass the Bangsamoro Basic Law (BBL) that would establish an autonomous region – one of its key demands. The passage of the law has suffered repeated delays, with a number of legislators withdrawing their support, raising tensions on both sides (MindaNews, January 29, 2016). There have still been clashes, notably the government's disastrous raid on the village of Tukanalipao in Mamasapano, to capture Jemaah Islamiah leader Zulkifli bin Hir in January 2015. The clash between MILF fighters and the Philippines Special Action Force (SAF) sparked by the raid left 18 MILF fighters and 44 SAF members dead (Philippine Star, January 26, 2015).
While these incidents risk reversing the gains made so far, February's apparently successful raid on the Maute group offers some comfort – both that MILF fighters are distancing themselves from the Maute's brand of Islamic State-inspired militancy, and that they continue to see the peace process as legitimate and beneficial.