Kasturi Mahkota Emerges as Potential Broker in Thai Insurgency Peace Talks
Publication: Militant Leadership Monitor Volume: 13 Issue: 8
By: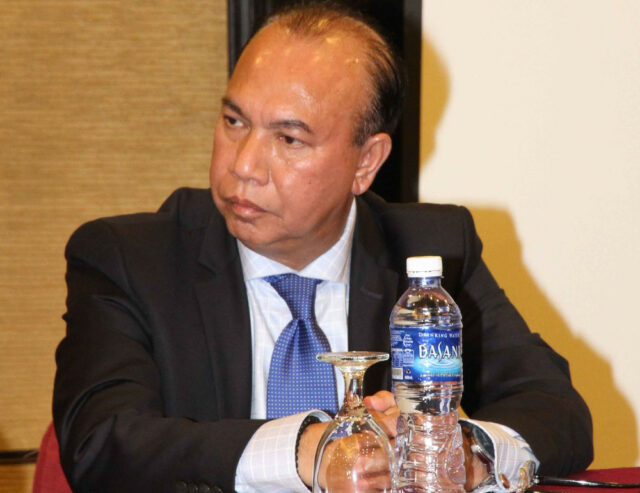 Since November 2011, Kasturi Mahkota has been the Patani United Liberation Organization (PULO)'s leader. He rose to that position after his tenure as the PULO's Foreign Affairs Chief and Vice President, and he attained the leadership position through a vote by the organization's Central Committee members (nationthailand.com, November 4, 2011). For the half-decade prior to that vote, Kasturi had been involved in a secret dialogue process with the Thai government's National Security Council (NSC). Now almost 20 years since the dialogue started, Kasturi is once again playing the role of game breaker, or even potential spoiler, in the peace negotiations between ethnic Malay Muslim militants in southern Thailand and the Thai government, which have been picking up the pace since Ramadan began in April (Terrorism Monitor, July 29).
Beginning the Secret Dialogue with Thailand
The secret dialogue that began in 2005 was under the direction of Thai Prime Minister Surayud Chulanont, who sought to explore non-military solutions to the conflict that had led to 5,000 deaths at the time (nationthailand.com, November 11, 2011). However, Kasturi was soon afterward faced with factionalism from within PULO's ranks in 2011, spearheaded by the leader whom Kasturi replaced, Noor Abdulrahman ("Abu Kamae"). While Kasturi claimed legitimacy from the Majlis Kepimpinan Pulo (MKP), otherwise known as the Central Committee, Abe Kamae asserted that he was elected leader in 2009 at a separate MKP meeting in Syria and that the 2011 decision to name Kasturi as leader was illegitimate.
Kasturi, meanwhile, had been living in exile during the secret negotiations, similar to other PULO commanders. He had also acquired Swedish citizenship by this point and was secretly living in Sweden (sverigesradio.com, January 23, 2006). While there, Kasturi distinguished himself from other PULO leaders whom he believed wanted to duplicate Jemaah Islamiya (JI)'s attacks in Indonesia by stating that he was firmly against terrorism.
Unlike JI, Aceh separatists who concluded a peace agreement with the Indonesian government in 2005 and then saw their leaders return to Aceh from exile became Kasturi's model (jakartapost.com, November 14, 2015). The Acehnese received special autonomy status from the Indonesian government, albeit not formal independence, and recognition of the Acehnese right to implement sharia. This was evidently suitable enough for Kasturi and demonstrates the parameters of what would be possible for a peace deal between a Kasturi-led PULO and the Thai government. However, the Thai government itself has been unwilling to go to that extent in granting concessions to the ethnic Malay Muslim militants in southern Thailand.
Kasturi's Rationale
One of Kasturi's reasons for avoiding carrying out attacks in Bangkok or the tourism mecca of Phuket has been due to his belief that if PULO is ever placed on an international terrorism list, the group will never be successful (RAND, 2008). As a result, PULO and southern Thai ethnic Malay Muslim militants generally have been among the few Muslim militants globally to avoid being influenced by global jihadist movements like al-Qaeda and Islamic State (IS). Further, when a series of bombings occurred across southern Thailand in July 2016 and killed four people, Kasturi announced that he "personally strongly condemns the recent incidents that targeted innocent civilians." (aa.com.tr, August 23, 2016).
Those attacks in Bangkok were conducted by a PULO faction that had rejected Kasturi's leadership, which means Kasturi himself did not order or necessarily condone those attacks (rsis.edu.sg, July 4, 2016). Besides this internal challenge from within PULO, the Barisan Revolusi Nasional (BRN) has become the premier ethnic Thai Muslim Malay militant negotiator with the Thai government, including with backing from the Malaysian government (benarnews.org, August 2). This has meant Kasturi has struggled to avoid being marginalized not only within the PULO, but also within the broader southern Thai militant milieu.
Despite leading the peace talks with the Thai government, BRN has continually conducted attacks, including in August when a ceasefire was intended for Buddhist Lent (wionews.com, August 17). PULO, meanwhile, was blamed for attacks during Muslim Ramadan earlier in the year, but Kasturi disassociated PULO, or at least his faction of it, from those attacks (kfgo.com, August 17). This all highlighted the apparent lack of influence Kasturi has over militancy in southern Thailand and even over his own organization
Conclusion
Kasturi is the longest-standing ethnic Malay Muslim militant still active in the PULO in southern Thailand. The movement, however, is fractured and has secured neither military victory, nor a sustainable peace to satisfy the militants' desire for autonomy. Kasturi's future standing will depend on his ability to reign in PULO factions under his leadership and work with the BRN to present a unified front in dealing with the Thai government.