Ras Abdula and Janhar Abdulhari: Key Abu Sayyaf Leaders Arrested in the Philippines
Publication: Militant Leadership Monitor Volume: 14 Issue: 10
By: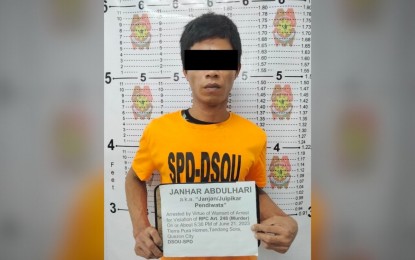 In May, a Philippine army colonel announced that the fourth most wanted Abu Sayyaf member, Ras Abdullah (also known as Elhan Bahjin Abuhassan), was arrested in Zamboanga City (Philippine News Agency, May 6). One month later, the Southern Police District (SPD) announced that the fifth most wanted Abu Sayyaf member, Janhar Abdulhari (also known as Janjan or Julpikar Pendiwata), was arrested in Quezon City (Philippine News Agency, June 22). The arrests of these two and other, higher-level Abu Sayyaf commanders in the past several years have degraded the militant group's manpower and logistics network. To that point, Philippine military officials are now confident in predicting Abu Sayyaf's demise (Benar News, July 31).
Ras Abdalla was a bomb-making expert and was affiliated with the Abu Sayyaf faction led by Marzan Ajijul and Jomar Mohammad (The Philippine Star, May 9). In March 2021, Ajijul was captured in Zamboanga City alongside several other members of his cell and various weapons and ammunition (Mindanao Pagadian Frontline, March 29, 2021). Jomar Mohammed was nearly arrested when police captured his cousin, Omar Mabanza, in Barangay (district) Calabasa. Omar Mabanza was suspected to have ties to Abu Sayyaf, and had improvised explosive devices (IEDs) and other bomb-making components in his apartment at the time of his arrest. Jomar Mohammed, on the other hand, escaped and remains at large.
Jomar Mohammed's contingent of Abu Sayyaf is tied to the group's Basilan-based faction, and was involved in an attempt to conduct bombings in Barangay Calabasa. This operation had been meant as a way to divert security forces' attention from a planned prison breakout at the nearby San Ramon Prison and Penal Farm in Barangay Talisayan. However, the bombings were disrupted and high-risk prisoners tied to Jomar Mohammed were relocated to another prison in Manila; the new prison is both far away from Mindanao and also more secure (Philippine News Agency, February 17). The many members of Abu Sayyaf's leadership that have been killed or arrested recently means that Jomar Mohammed is one of the highest-level leaders remaining.
Any attempts at reviving Abu Sayyaf will be hindered by the fact that the group no longer has any remaining charismatic or well-known figures to unite around (Inquirer.net, May 24). Perhaps the last such leader was Radullah Sahiron, but in May it was determined that he had either died of natural causes or was otherwise debilitated due to age and ill health. Abu Toraife has been floated by the Philippine military as a possible new leader for the group. Toraife is known for having a part in several high-profile kidnapping operations dating back to the early 2000s as well as his role in bombings that occurred in Mindanao in 2018 (Philippine News Agency, September 9, 2019). Beyond these, however, Toraife has yet to make any significant impact on the movement, let alone give public statements claiming leadership.
Even though Ras Abdullah and Janhar Abdulhari were not as high-profile as Sahiron, the Philippine military's continued pursuit of them and other Abu Sayyaf leaders has severely diminished the group's capabilities. Moreover, with few potential successors, the group appears to lack the sort of core cadre necessary to stage a revival. This, in turn, is why Philippine authorities declared parts of Mindanao "Abu Sayyaf-free" in September, assuring the population that "peace" is beginning to return to the beleaguered territory (Manila Times, September 8). Given the military's successful operations against Abu Sayyaf's leaders, this certainly appears to be the case.