September 2013 Briefs
Publication: Militant Leadership Monitor Volume: 4 Issue: 9
By: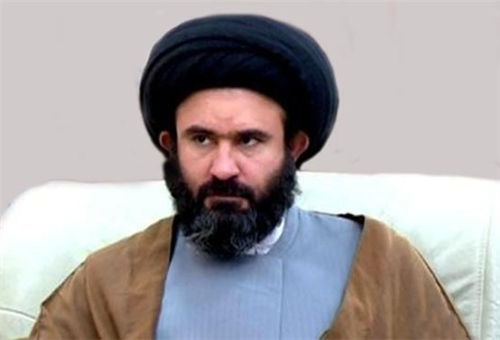 IRAQI SHIITE MILITIA LEADER VOWS VENGEANCE FOR SYRIA STRIKE AGAINST UNITED STATES AND ALLIES
Nicholas A. Heras
Shaykh Wathiq al-Battat, the Secretary-General of the Iraqi Shiite organization Hezbollah-Islamic Renaissance, which is a sibling organization of Lebanese Hezbollah, threatened to order the organization's militia, the Jaish al-Mukhtar, to deploy 23,000 "fully-trained and equipped martyrdom-seeking forces" to attack U.S. interests in Iraq and the Persian Gulf if the United States launched a military strike against the Syrian military. [1] Shaykh al-Battat also stated that he would order the Jaish al-Mukhtar to attack Saudi Arabian ports and oil installations in order to harm Western economies in the event of a strike against forces loyal to the al-Assad government (Fars News Agency [Tehran], September 11).
The Jaish al-Mukhtar was formed by Shaykh al-Battat in February 2013, in order to support the government of Iraq against militant Salafist organizations such as the Islamic State of Iraq. Shaykh al-Battat states the Jaish al-Mukhtar has a force of over 378,000 trained militiamen that have conducted over 1,200 operations against U.S. forces in Iraq (al-Quds al-Arabi [London], February 25). The Iraqi government of Nouri al-Maliki is not likely to seek the support of a newly formed Shiite militia in combating militant Salafist organizations in Iraq, already conscious of sub-state challenges to its authority.
In response to accusations that he was creating an anti-Sunni, Shiite militia, Shaykh al-Battat stated that he and the Jaish al-Mukhtar were not anti-Sunni, but were wary of protests conducted by predominately Sunni Iraqis in the Sunni-majority western governorates of Anbar and Ninewah because they did not want them to be used by al-Qaeda as a pretext to create a "slaughter project" in Iraq (al-Hayat [London], February 24). Although the exact number of Jaish al-Mukhtar members has not been determined, the Iraqi Interior Ministry considers the formation of the militant group to be a provocative act that threatens to create sectarian discord (al-Sharq al-Awsat [London], February 27). Shaykh al-Battat defends the formation of the Jaish al-Mukhtar and has asked the Iraqi government to view it as another version of the Sahwa militias, which were primarily made up of Sunni Muslims raised by Arab tribal groups with the support of the U.S. military in Iraq's Sunni majority governorates as a local defense force against al-Qaeda and other militant Salafist organizations (al-Shorfa [Baghdad], July 29).
Shaykh al-Battat, 40 years old, has granted several public interviews in which he has been forthcoming about details of his life. He was born in the south-central Iraqi governorate of Maysan (al-Sharq al-Awsat, March 2). He stated that one of his formative experiences as an adolescent was then-Iraqi President Saddam Hussein's order to drain the marshlands that sustained the local culture and economy of Maysan.
Shaykh al-Battat said that in 1993, after completing high school, he joined a Shiite militant group based in Iran, which had been organized by the Islamic Republic of Iran to strike at the Saddam Hussein-led Iraqi government (al-Sharq al-Awsat, March 2). Shaykh al-Battat would later join the anti-Saddam Iraqi exile militia, the Badr Brigades, in Iran, eventually being arrested twice, sentenced to death three times, and then pardoned by the Iraqi government in 2002 (al-Sharq al-Awsat, March 2). After the U.S.-led invasion that toppled Saddam Hussein in 2003, Shaykh al-Battat joined the Mahdi Army led by Shiite cleric Sayyid Muqtada al-Sadr. He traveled to Lebanon between 2003–2006 and thereafter founded Hezbollah in Iraq. Shaykh al-Battat expressed his support for the wilayat al-faqih (guardianship of the religious jurist), the doctrine used by Ayatollah Khomeini as the ideological basis of the Islamic Republic of Iran (al-Sharq al-Awsat, March 2).
The Iraqi Interior Ministry has issued a warrant for the arrest of Shaykh al-Battat on charges that he and the members of the Jaish al-Mukhtar are threatening civil peace, encouraging sedition against the Iraqi state, and acting outside the framework of the law. The Interior Ministry said there is no possibility for negotiation with the Jaish al-Mukhtar (al-Shorfa [Baghdad], July 29). Iraqi government opposition to the Jaish al-Mukhtar is likely to be a limiting factor in the militia's growth. Also, Shaykh al-Battat's bombastic public persona and his open support for the implementation of the wilayat al-faqih, which is not popular among many Iraqi Shi'ites, is not likely to garner him a significant national following in the near term.
Note
1. "Iraq's Al-Mukhtar Army Vows to Hit US with Thousands of Suicide Attacks in Case of War on Syria," FarsNews [Tehran], September 8, 2013, https://english.farsnews.com/newstext.aspx?nn=13920617001366.
SYRIAN REBEL COMMANDER TWEETS THE FORMATION OF A NEW REBEL ISLAMIST COALITION
Nicholas A. Heras
Abd al-Qadr al-Salah (a.k.a. Hajji Marea), one of the most powerful military commanders of the Syrian opposition organization Liwa al-Tawhid (Unity Brigade), tweeted that his organization was set to join with 13 other armed opposition groups including the al-Qaeda affiliate Jabhat al-Nusra to form an "Islamic Coalition."[1] Al-Salah's Tweet linked to a video posted on YouTube by one of the most important political leaders of Liwa al-Tawhid, Abd al-Aziz Salamah, who stated that the Islamic Coalition was seeking to establish Islamic law as the guiding source of legislation in Syria. These groups also declared that they were no longer recognizing the authority of the Syrian National Coalition, the major Syrian opposition exile organization that is supported by the West and Saudi Arabia, which they assert is not able to adequately represent the Syrian opposition inside the country. [2]
Liwa al-Tawhid is reported to be the largest armed opposition organization in and around the northwestern Syrian city of Aleppo. Reportedly, al-Salah is Liwa al-Tawhid's chief of operations and chief strategist in the city of Aleppo (al-Akhbar [Beirut], August 21, 2012). He is a charismatic commander that has participated in several battles in northwestern Syria around Aleppo and has developed a reputation amongst his fighters and allies for preferring to lead his soldiers from the front (Orient News [Damascus], June 24). As a result of his style of leadership on the battlefield, he has been the object of assassination attempts by the Syrian military and has been wounded several times in fighting for control of the city (al-Jazeera [Doha], June 16).
Al-Salah, 33-years-old, was born in the town of Mara, approximately 15 miles north of the city of Aleppo, where he received a limited formal education and worked in his parents' food and grain trade business. He was an early supporter of the Syrian opposition and was the leader of a local armed opposition group in Mara before consolidating his battalion with others to form Liwa al-Tawhid (Orient News [Damascus], June 24). Al-Salah stated that he would not seek political power in a potential post-Assad Syria and would return to his work as a grocer (al-Jazeera [Doha], June 16).
Al-Salah is an opposition commander who has frequently made himself available for media comment in the Arabic and Western press. He maintains an active Twitter account (abdulkader_saleh), where he provides frequent updates on the military operations of Liwa al-Tawhid and its allies in the armed opposition. In May, he garnered international attention by stating to the Western media that a reported Israeli air strike in January against weapons caches that were being moved by the Syrian military to Lebanon for use by Hezbollah were nearly captured by rebel fighters, and that the Israeli strike was assisting the government of Bashar al-Assad against the armed opposition (UPI, May 13).
In the event that the Islamic Coalition remains a coordinated fighting force and is able to seize the city of Aleppo, the resulting prestige of that victory could lead al-Salah to emerge as one of the most powerful military leaders in the entire country. As a popular military commander who has a reputation for bravery and honesty, he could emerge as a folk hero to opposition supporters, particularly for members of the Syrian opposition from more conservatively Islamic regions of the country.
Notes
1. "About the Assumed Coalition and Government," abdulkader_saleh Twitter account, September 24, 2013, https://twitter.com/abdulkadr_saleh/status/382621976655052801.
2. "Declaration 1: About the Assumed Coalition and Government," Lewatawheed YouTube page, September 24, 2013, https://www.youtube.com/watch?feature=player_embedded&v=Lj1bheERxzs.