BRIEFS
Publication: Terrorism Monitor Volume: 11 Issue: 19
By: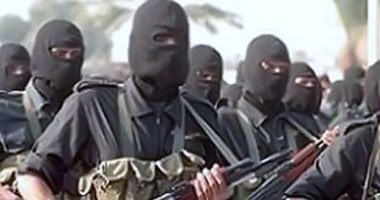 AL-QAEDA STRIKES U.S. DRONE BASE IN YEMEN'S HADRAMAWT GOVERNORATE
Andrew McGregor
Yemen's al-Qaeda in the Arabian Peninsula (AQAP) has claimed that its September 30 attack on a military base in eastern Yemen was focused on the destruction of an American drone operations command-and-control room. In its statement, AQAP said that its attack was directed against an "intelligence and operations room" at the Mukalla air base and promised that further attacks on American drone installations would follow: "Such joint security targets, which participate with the Americans in their war on the Muslim people, are a legitimate target for our operations, and we will puncture these eyes that the enemy uses" (Shumukh al-Islam, October 14). However, Yemeni officials denied that any American drone operations room existed at the base, saying the command-and-control room there was dedicated exclusively to anti-piracy operations in the Arabian Sea (Reuters, October 14).
AQAP's claim referred to an attack by Islamist militants on the headquarters of the Yemen Army's Second Military Region at the port of Mukalla, capital of Yemen's eastern Hadramawt governorate. The operation began with the detonation of a car-bomb at the entrance gate of the base, followed by the infiltration of militants disguised as Yemeni Special Forces personnel (Saba [Sana'a], September 30; Yemen Post, October 3). The tactic created massive confusion at the base, allowing the militants to seize a number of soldiers as hostages before taking refuge in a three-storey building.
The military responded with a fierce counter-attack that deployed Special Forces troops from Sana'a using RPGs, missiles and fire from four tanks that destroyed much of the installation during a three-day standoff. Four soldiers were reported killed and nine wounded in the effort to re-take the base from Islamist militants who claimed to have killed dozens of officers in the initial attack (Mukalla2011.net, October 1; Felix News Agency, October 5; Reuters, October 14; Yemen Post, October 3).
The attack came only days after AQAP strikes in southern Yemen killed 31 soldiers and policemen in southern Yemen (Reuters, September 30). Other air bases have been targeted by AQAP this year, including al-Anad airbase in Lahj governorate, where three pilots were killed by gunmen on motorcycles only days after the base's gas tanks were set ablaze (Yemen Times, May 9).
Not long after the attack on the Hadramawt military headquarters, a senior intelligence officer was killed in Mukalla on October 10 (Yemen Post, October 11). AQAP's assassination campaign has claimed the lives of some 90 senior officers of Yemen's security forces since the 2011 uprising against the regime of former president Ali Abdullah Saleh (Yemen Observer, September 1).
Yemen's current president, Abd Rabbo Mansur Hadi, reported that he has requested the provision of armed drones from the United States, saying that the American drone attacks have "widely curtailed al-Qaeda activities" while describing claims of significant civilian casualties as "exaggerated" (SABA [Sana'a], August 22; Yemen Online, August 24). While the Yemeni request for armed drones remains under consideration, Yemen's air force took delivery of two American surveillance aircraft in mid-September (AP, September 16).
Despite the president's enthusiasm for armed drones, there have been calls in Yemen for a review of the nation's counterterrorism strategy to address the root causes of Islamist extremism rather than continuing the pursuit of an exclusively military response. In Hadramawt, the influential Imam Abu al-Harith Omar bin Salim Bawazir has claimed some success in persuading militants to abandon al-Qaeda's ideology and "distorted" approach to Islam, though he complains of a lack of support for these efforts from authorities (Yemen Post, October 11). Local human rights groups in Hadramawt have also complained of the "negative effects" of American drone strikes in the region (Mukalla Online, October 10). Yemeni sources indicate that over 30 American drone strikes on suspected militants have taken place in Yemen since the beginning of the year (Felix News Agency, September 1).
While the internal debate in Yemen over the use of American drones continues, the Sahelian nation of Niger has requested the deployment of American armed drones in that country to "collect intelligence and conduct operations" against Islamist militants who took refuge in Niger after being driven out of northern Mali by joint French-African Union military operations (Reuters, September 19).
MOROCCAN MILITANTS AND THE SYRIAN JIHAD
Andrew McGregor
A recent al-Qaeda video and Syria's growing anti-Alawite jihad have raised alarms in Morocco, where a traditional monarchy is attempting to resist efforts to Islamize the nation's society and government.
The 41-minute video, entitled "Morocco – The Kingdom of Corruption and Despotism," was produced by al-Andalus, the media arm of the Algerian-based al-Qaeda in the Islamic Maghreb (AQIM), and calls on young people in Morocco to rise up in jihad to implement Shari'a throughout the northwest African country. The video focuses on the allegedly corrupt monarchy of King Mohammed VI, which is described by AQIM leader Musab Abd al-Wadoud as supporting a "Jewish-Crusader union" and being "a traitor to Allah and his Prophet and all his believers" (Reuters, September 17). Footage within the video contrasted the King's enormous wealth with the desperate conditions of Morocco's slums and shantytowns. The video also cites a 2009 Forbes magazine article describing the king's enormous wealth and a 2012 book by Catherine Graciet and Eric Laurent that profiles the inner workings of the court and the concentration of wealth amongst the king's family and close associates. [1] The King's family, known as the Alaouite dynasty, has ruled Morocco since 1666.
Ali Anouzla, the director of independent Moroccan news website Lakome.com was arrested on September 17 for posting a link to the video as carried by the website of Spanish daily El Pais. There are suspicions that the real reason for the arrest and the threat of a six-year prison sentence under Morocco's anti-terrorism legislation was Anouzla's critical coverage of monarch Mohammed VI, a taboo for most of Morocco's generally tame media. El Pais removed the link after the Moroccan government complained to Madrid; YouTube similarly removed the video from its website after determining it broke the site's guidelines on inciting violence. A statement from Reporters sans Frontières claimed that Moroccan authorities "have shown that they are confusing journalism with inciting terrorist acts" (Reporters sans Frontières Press Release, September 26).
On June 21, eight residents of the Spanish enclave of Ceuta (a deeply impoverished coastal remnant of Spain's Moroccan Empire) were detained on charges of recruiting individuals for the Syrian jihad. All eight of the detainees are Spanish citizens. After the eight were arrested, a video was released calling for "divine punishment" of the police agents of the Policia Nacional and the Guardia Civil made the arrests. The families of the security agents were also threatened in the video, which was believed to have originated in a mosque in Benzu, near Ceuta's border with Morocco (20minutos.es, July 31). Most of those recruited for jihad in Syria travel through Spain to Turkey, where they are infiltrated across the border to bases near Latakia (El Pais [Madrid], June 27, 2012). Five of those recruited by the Ceuta cell are believed to have perished in suicide attacks.
Belgian authorities arrested Moroccan national Ismail Abd al-Latif Allal on September 26. Allal, the subject of an international arrest warrant, was described by the Spanish Interior Ministry as the organizer of a network that recruited Spanish and Moroccan youths for jihad in Syria. Earlier in September, Spanish security forces arrested two other Moroccan recruiters for Syria's Islamist Jabhat al-Nusra movement, Muhammad al-Bal and Yassine Ahmad Larbi (a.k.a. Pistu).
Salafist-Takfiri groups have established themselves in the shantytowns outside urban centers such as Fez, Marrakesh, Tangiers and Casablanca, where displaced populations try to survive outside the traditional communal support systems or government services available in the impoverished inner city neighborhoods. These shantytowns are the source of most of the suicide bombers and other extremists that have emerged in Morocco in the last decade.
Veteran jihadist and former Guantanamo inmate Brahim Benchekroune (a.k.a. Abu Ahmad al-Muhajir) formed a new al-Qaeda-sympathetic movement in late August under the name Harakat Sham al-Islam. The movement's apparent purpose is to recruit fighters for the Syrian jihad while establishing a militant force within Morocco that could utilize the military experience of fighters returning from Syria and Mali. Moroccan authorities continue to arrest any individuals suspected of having returned from jihad activities abroad.
Moroccan fighters have suffered heavy losses in Syria, including commanders such as Muhammad al-Alami Suleymani (a.k.a. Abu Hamza al-Maghrebi), who was killed in August. A video released by Sham al-Islam in mid-September depicted the death and funeral of al-Alami, a former Guantanamo inmate who was released in 2006. Also shown in the video is Ibrahim bin Shakaran, another former Guantanamo detainee who is now a combat leader in Syria. [2]
A new Islamist-led government was formed in Morocco on October 10 when Abdelilah Benkirane's Parti de la justice et du développement (PJD) created a new, broad-based coalition that left several important posts (such as the Ministry of the Interior and the Foreign Ministry) in the hands of pro-monarchists. The Islamist PJD has taken steps to distance itself from the Muslim Brotherhood to avoid the political turmoil that followed the election of Islamists in Egypt and Tunisia (Arab News, October 13).
Notes
1. Catherine Graciet and Eric Laurent, Le Roi Predateur, Editions de Seuil, Paris, 2012.