China Reiterates Its Support for Lukashenka Amidst Troubled Belarusian Presidential Election
By: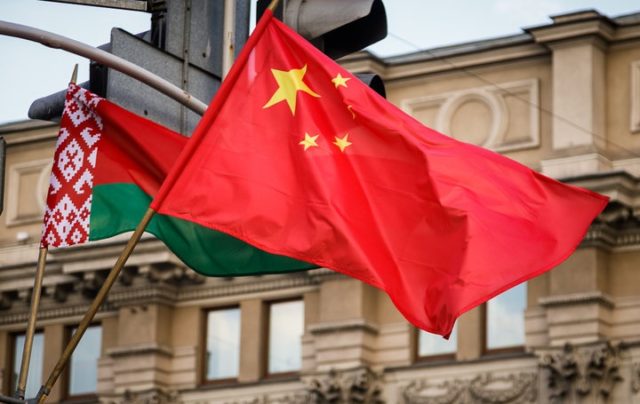 The eventful presidential campaign in Belarus has left the incumbent, Alyaksandr Lukashenka, more isolated from his main external interlocutors. The West remains critical of the Belarusian authorities' repeated civil rights violations, while the recent incident involving the arrest of 33 Wagner Group mercenaries upended what was left of Lukashenka's already strained relationship with the Kremlin (see EDM, August 3).
In this context, China has shown a willingness to fill the void. Interviewed by the official Belarusian news agency BelTA, on August 4, in response to President Lukashenka's annual address to the Belarusian people and the National Assembly, China's ambassador to Minsk, Cui Qiming, praised what he defined as Lukashenka's "greater value." Namely, the Chinese envoy lauded the Belarusian president's "efficient defense" of his country's sovereignty and independence as well as Minsk's "socially oriented policy of development," stressing that state policy under Lukashenka has been "clearly focused" and characterized by "continuity" enabling the Belarusian people to be "self-sufficient and independent in choosing their destiny" (BelTA, August 4). Ambassador Cui further underscored the importance of Belarus as a contributor to regional stability. And he restated the importance of the Belarusian-Chinese strategic partnership and cooperation, notably reiterating China's willingness to enhance it within the framework of the Belt and Road Initiative (BRI). Commenting on the elections, Cui said China is "confident that the Belarusian people will make the right choice" (BelTA, August 4).
The reference to Belarusian independence and sovereignty is a clear plaudit to Lukashenka for his efforts at avoiding integration with Russia, while the appeal to continuity reflects China's traditional preference for the preservation of the domestic political status quo in its partner countries. The mention of "socially oriented" policies echoes the ideological harmony between Beijing and Minsk, as spotlighted last year by analyst Paul Goble (see EDM, December 10, 2019).
Cooperation with Belarus is valuable to China given the former's geographic position as the westernmost Eurasian Economic Union member state, thus making it a potential outpost from which to reach the European Union's large common market via trans-Eurasian overland transit corridors—although this role remains at least somewhat subordinated to Russia's will. On the other hand, China's advertised strategic partnership with Belarus has, so far, been limited to relatively small-scale commitments, particularly in comparison with the commitments to Belarus from Russia and Europe.
China has loaned Belarus approximately $500 million, mainly for Minsk to repay its foreign debts, and awarded them at a time when integration talks with Russia resumed, following a previous round that had ended in failure (Chinaobservers.eu, January 14). Additionally, the China-Belarus "Great Stone" industrial park is a flagship bilateral cooperation project, though one among several such Special Economic Zones envisaged to emerge along the BRI corridors.
But within the general vision of a trading partnership focused on technology and innovation, China's most cherished initiative for Belarus at the moment is likely the 5G pilot project to be installed at the Great Stone industrial park, agreed upon by the two countries last February (Belaruschina.by, February 26). The project will be implemented by Beltelecom in cooperation with Huawei (BelTA, February 25).
While Minsk continues to seek loans from other foreign investors and multinational institutions (BelTA, August 5 [1] [2], 6) and attempts to build diplomatic ties with multiple foreign actors, President Lukashenka is aware that his political approval both abroad and at home has become seriously eroded. In recent days, he referred to certain foreign countries as potential perpetrators of a "hybrid war" against Belarus (BelTA, August 6). China may, thus, exploit Lukashenka's difficult present position and greater international isolation to negotiate from a position of strength on such strategic issues as 5G technology development.