Jamestown's Ninth Annual China Defense and Security Conference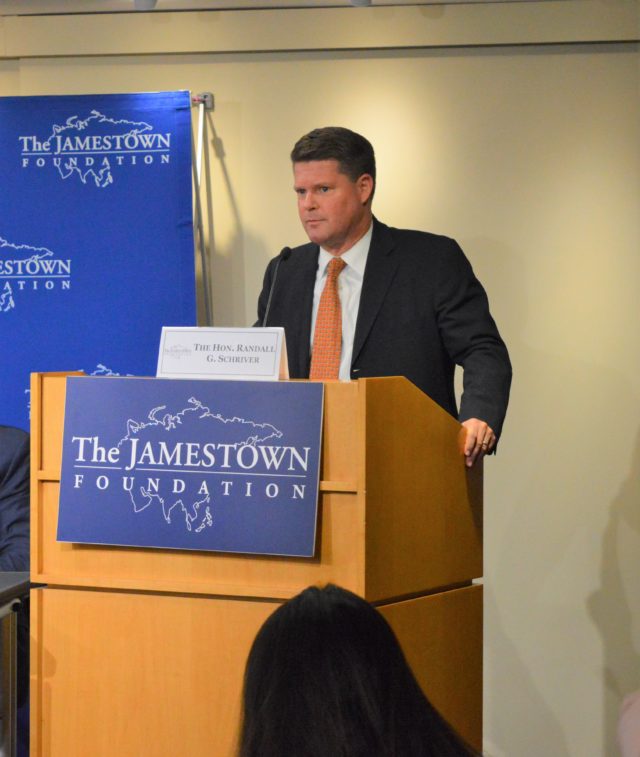 Tuesday October 15, 2019
Carnegie Endowment for International Peace
Root Room (2nd Floor)
1779 Massachusetts Ave., NW, Washington DC 20036
---
About the Event
The Jamestown Foundation is proud to announce its Ninth Annual China Defense and Security Conference, to be held Tuesday, October 15th at the Carnegie Endowment for International Peace (1779 Massachusetts Ave., NW, Washington D.C.). In the past year, the landscape of China-US relations has changed dramatically. The security challenges posed by the influence of a resurgent China are more numerous and more far-reaching than ever. Please join us as we explore the implications of this new era with some of the world's leading authorities on PRC influence, military and otherwise.
---
WATCH THE VIDEO: 
SEE THE PRESENTATIONS: 
---
Agenda
Registration
8:00–8:30 a.m.
***
Welcome
8:30–8:35 a.m.
Glen E. Howard
President, The Jamestown Foundation
***
Featured Speaker
8:40–9:10 a.m.
Lt. Gen. Vincent W.F. Chen
Deputy Director General, National Security Bureau of the Republic of China
"The Unique Status Shall Not Perish: CCP's Influence Operations Against Taiwan"
***
Panel One: China's International Propaganda and Political Interference Efforts
9:05–10:20 a.m.
Panelists:
John Dotson
China Brief Editor, The Jamestown Foundation
Bethany Allen-Ebrahimian
Journalist, International Consortium of Investigative Journalists
Moderator: Russell Hsiao
Executive Director, Global Taiwan Institute
Q&A
***
Coffee Break
10:20–10:45 a.m.
***
Panel Two: Beijing's Domestic Security Policies and China's Periphery
10:45 a.m.–12:00 p.m.
Panelists:
Sarah Cook
Senior Research Analyst for East Asia, Freedom House
Dr. Willy Wo-Lap Lam
Senior Fellow, The Jamestown Foundation
Dr. Adrian Zenz
Senior Fellow in China Studies, Victims of Communism Memorial Foundation
Q&A
***
Luncheon
12:00–12:45 p.m.
Keynote Speaker
The Hon. Randall G. Schriver
Assistant Secretary of Defense for Indo-Pacific Security Affairs
US Department of Defense
(Comments on the Record)
12:45–1:30 p.m.
Q&A
***
Panel Three: Grand Strategy in the Asia-Pacific Region
1:30–2:45 p.m.
Panelists:
Dr. Michael Green
Senior Vice President for Asia and Japan Chair, Center for Strategic and International Studies
Rear Adm. (ret.) Michael McDevitt
Senior Fellow, CNA
Johan van de Ven
Senior Analyst, RWR Advisory Group
Moderator: Claudia Rosett
Former Wall Street Journal Editor & Independent Journalist
Q&A
***
Coffee Break
2:45–3:00 p.m.
***
Panel Four: China's Military Reform and Civil-Military Fusion
3:00–4:30 p.m.
Panelists:
Dennis Blasko
Former United States Army Attaché to China
Elsa B. Kania
Adjunct Senior Fellow, Technology and National Security Program, Center for a New American Security
Dr. Joel Wuthnow
Research Fellow, Center for the Study of Chinese Military Affairs, National Defense University
Zi Yang
Senior Analyst, Nanyang Technological University S. Rajaratnam School of International Studies
Q&A
***
Conclusion
4:30 p.m.
***
Participant Biographies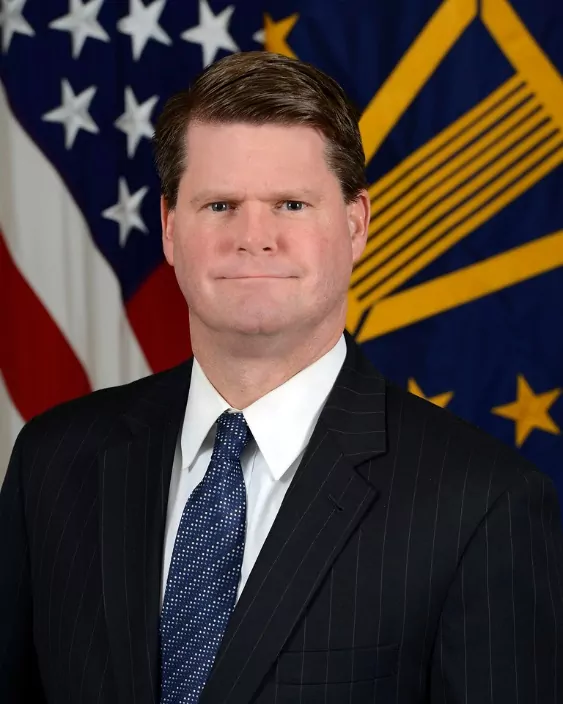 The Hon. Randall G. Schriver is the Assistant Secretary of Defense for Indo-Pacific Security Affairs. Mr. Schriver was appointed as Assistant Secretary of Defense by President Donald Trump on 8 January 2018.
Prior to his confirmation, Mr. Schriver was one of five founding partners of Armitage International LLC, a consulting firm that specializes in international business development and strategies. He was also CEO and President of the Project 2049 Institute, a non-profit research organization dedicated to the study of security trend lines in Asia. Previously, Mr. Schriver served as Deputy Assistant Secretary of State for East Asian and Pacific Affairs. He was responsible for China, Taiwan, Mongolia, Hong Kong, Australia, New Zealand, and the Pacific Islands. From 2001 to 2003, he served as Chief of Staff and Senior Policy Advisor to the Deputy Secretary of State. From 1994 to 1998, he worked in the Office of the Secretary of Defense, including as the senior official responsible for the day-to-day management of U.S. bilateral relations with the People's Liberation Army and the bilateral security and military relationships with Taiwan. Prior to his civilian service, he served as an active duty Navy Intelligence Officer from 1989 to 1991, including a deployment in support of Operation Desert Shield/Desert Storm. After active duty, he served in the Navy Reserves for nine years, including as Special Assistant to the Chairman of the Joint Chiefs of Staff and an attaché at U.S. Embassy Beijing and U.S. Embassy Ulaanbaatar.
Mr. Schriver has won numerous military and civilian awards from the U.S. government and was presented while at the State Department with the Order of the Propitious Clouds by the President of Taiwan for service promoting U.S.-Taiwan relations. Mr. Schriver received a Bachelor of Arts degree in history from Williams College and a Master of Arts degree from Harvard University.
***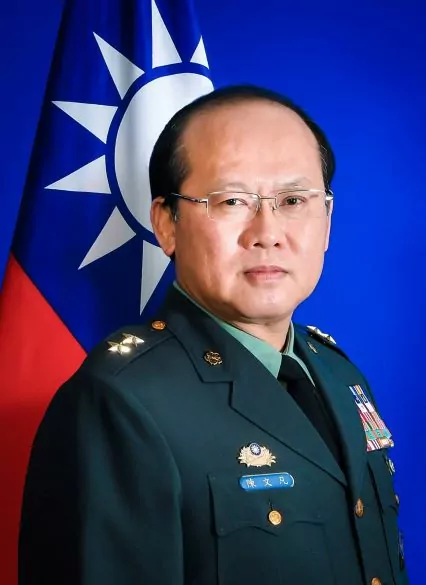 Lt. Gen. Vincent W. F. Chen (陳文凡) is Deputy Director-General of the National Security Bureau of the Republic of China  (Taiwan). Prior to his current position, he served as Senior Adviser at the Taipei Economic and Cultural Representative Office in the United States (TECRO) from 2016 to 2018. Lt. Gen. Chen's distinguished military career includes appointments as Director-General of the Communication Development Office of the ROC Ministry of National Defense; Commander of the Jue-Kuang Region Command in Ma-Tzu; Commander of the Taipei Region Command of the ROC Army; Director of the Joint Intelligence Center (J2) of the ROC Ministry of National Defense; Army Attaché in TECRO; and Commander of the ROC Artillery Group. LtGen Chen holds a Master of National Security Strategy degree from the National War College of the National Defense University in the United States, and a Master of Business Administration degree from Southern Methodist University in Dallas, Texas. He received his bachelor's degree from the Army Command & Staff College in Pretoria, South Africa, and from the ROC Military Academy in Taiwan.
***
Bethany Allen-Ebrahimian is an award-winning journalist who has covered international affairs for Foreign Policy magazine and The Daily Beast. She is currently affiliated with the International Consortium for Investigative Journalists. She covered the 2017 German federal elections as a correspondent in Berlin, writing for Foreign Policy and The Washington Post. She has also reported from Russia, Germany, Turkey, Austria, China, and Japan. She was a 2017 Arthur F. Burns Fellow in Germany and a 2016 Jefferson Fellow at the East-West Center. Her writing has also appeared in The New York Times, The Washington Post, and The Atlantic, and she has appeared as a commentator on CNN International, C-SPAN, BBC's The World, NPR, PRI, Al Jazeera, ABC Radio, and Deutsche Welle. In 2018, she received the Robert S. Abbott Memorial Award. Before joining FP, Ms. Allen-Ebrahimian lived and worked in China for more than four years. She holds an M.A. from Yale University and a graduate certificate from the Johns Hopkins SAIS-Nanjing Center. She speaks and reads Mandarin fluently.
***
Dennis J. Blasko served 23 years in the U.S. Army as a Military Intelligence Officer and Foreign Area Officer specializing in China. Mr. Blasko was an army attaché in Beijing and Hong Kong from 1992-1996. He served in infantry units in Germany, Italy, and Korea and in Washington at the Defense Intelligence Agency, Headquarters Department of the Army (Office of Special Operations), and the National Defense University War Gaming and Simulation Center. Mr. Blasko is a graduate of the United States Military Academy and the Naval Postgraduate School. He is the author of The Chinese Army Today: Tradition and Transformation for the 21st Century, second edition (Routledge, 2012).
***
Sarah Cook is a senior research analyst for East Asia at Freedom House. She directs the China Media Bulletin, a monthly digest in English and Chinese providing news and analysis on media freedom developments related to China. Ms. Cook is also the author of several Asian country reports for Freedom House's annual publications, as well as three special reports about China: The Battle for China's Spirit (2017), The Politburo's Predicament (2015), and The Long Shadow of Chinese Censorship (2013). Her comments and writings have appeared on CNN, The Wall Street Journal, Foreign Policy, and the U.S. Congressional-Executive Commission on China.
Before joining Freedom House, Ms. Cook co-edited the English translation of A China More Just, a memoir by prominent rights attorney Gao Zhisheng, and was twice a delegate to the United Nations Human Rights Commission meeting in Geneva for an NGO working on religious freedom in China. She received a B.A. in International Relations from Pomona College and as a Marshall Scholar, completed Master's degrees in Politics and International Law at the School of Oriental and African Studies in London.
***
John Dotson assumed responsibilities as the editor of China Brief in 2019. John is a former officer in the U.S. Navy, whose assignments included positions at sea, in Japan, in Africa, and in the Pentagon. His service also included four years as an instructor on the faculty of the National Intelligence University, where he taught coursework on military strategy, intelligence analysis, and national security policy. John also served for six years on the staff of the U.S.-China Economic and Security Review Commission, where he coordinated staff research on a range of trade and national-security issues on behalf of the U.S. Congress. He has performed extensive writing and research on a host of topics related to China, to include Chinese propaganda and influence efforts, and elite-level politics within the Chinese Communist Party. John holds an M.A. in National Security Studies from the U.S. Naval War College, and a Master of International Public Policy from Johns Hopkins-SAIS.
***
Dr. Michael Jonathan Green is senior vice president for Asia and Japan Chair at the Center for Strategic and International Studies (CSIS) and director of Asian Studies at the Edmund A. Walsh School of Foreign Service at Georgetown University. He served on the staff of the National Security Council (NSC) from 2001 through 2005, first as director for Asian affairs with responsibility for Japan, Korea, Australia, and New Zealand, and then as special assistant to the president for national security affairs and senior director for Asia, with responsibility for East Asia and South Asia. Before joining the NSC staff, he was a senior fellow for East Asian security at the Council on Foreign Relations, director of the Edwin O. Reischauer Center and the Foreign Policy Institute and assistant professor at the School of Advanced International Studies (SAIS) at Johns Hopkins University, research staff member at the Institute for Defense Analyses, and senior adviser on Asia in the Office of the Secretary of Defense. He also worked in Japan on the staff of a member of the National Diet.
Dr. Green is also a nonresident fellow at the Lowy Institute in Sydney, Australia, a distinguished scholar at the Asia Pacific Institute in Tokyo, and professor by special appointment at Sophia University in Tokyo. He is a member of the Council on Foreign Relations, the Aspen Strategy Group, the America Australia Leadership Dialogue, the advisory boards of Radio Free Asia and the Center for a New American Security, and the editorial boards of the Washington Quarterly and the Journal of Unification Studies in Korea. He also serves as a trustee at the Asia Foundation, senior adviser at the Asia Group, and associate of the U.S. Intelligence Community. Dr. Green has authored numerous books and articles on East Asian security, including most recently, By More Than Providence: Grand Strategy and American Power in the Asia Pacific Since 1783 (Columbia University Press, 2017). He received his master's and doctoral degrees from SAIS and did additional graduate and postgraduate research at Tokyo University and the Massachusetts Institute of Technology. He received his bachelor's degree in history from Kenyon College with highest honors. He holds a black belt in Iaido (sword) and has won international prizes on the great highland bagpipe.
***
Glen E. Howard is fluent in Russian and proficient in Azerbaijani and Arabic, and is a regional expert on the Caucasus and Central Asia. He was formerly an Analyst at the Science Applications International Corporation (SAIC) Strategic Assessment Center. His articles have appeared in The Wall Street Journal, the Central Asia-Caucasus Analyst, and Jane's Defense Weekly. Mr. Howard has served as a consultant to private sector and governmental agencies, including the U.S. Department of Defense, the National Intelligence Council and major oil companies operating in Central Asia and the Middle East.
***
Russell Hsiao is the executive director of the Global Taiwan Institute (GTI), current Penn Kemble fellow at the National Endowment for Democracy, and an adjunct fellow at the Pacific Forum. He previously served as a senior research fellow at the Project 2049 Institute and National Security fellow at the Foundation for the Defense of Democracies. Prior to those positions he was the editor of China Brief at The Jamestown Foundation from October 2007­ to July 2011 and a special associate in the International Cooperation Department at the Taiwan Foundation for Democracy. While in law school, he clerked within the Office of the Chairman at the Federal Communications Commission and the Interagency Trade Enforcement Center at the Office of the U.S. Trade Representative.
Mr. Hsiao received his J.D. and certificate from the Law and Technology Institute at the Catholic University of America's Columbus School of Law where he served as the editor-in-chief of the Catholic University Journal of Law and Technology. He received a B.A. in International Studies from the American University's School of International Service and the University Honors Program. Mr. Hsiao is proficient in Mandarin Chinese.
***
Elsa Kania is an Adjunct Senior Fellow with the Technology and National Security Program at the Center for a New American Security (CNAS). Her research focuses on Chinese military innovation in emerging technologies in support of the Artificial Intelligence and Global Security Initiative at CNAS, where she also acts as a member of the research team for the new Task Force on Artificial Intelligence and National Security. Her analytic interests include Chinese military modernization, information warfare, and defense science and technology. She has been invited to testify before the U.S. House of Representatives Permanent Select Committee on Intelligence (HPSCI) and the U.S.-China Economic and Security Review Commission (USCC). Elsa is an independent analyst, consultant, and co-founder of the China Cyber and Intelligence Studies Institute. She was a 2018 Fulbright Specialist and is a Non-Resident Fellow with the Australian Strategic Policy Institute's International Cyber Policy Centre. Elsa works in support of the China Aerospace Studies Institute through its Associates Program, and she is a policy advisor for the non-profit Technology for Global Security. Elsa has also been named an official "Mad Scientist" by the U.S. Army's Training and Doctrine Command.
Ms. Kania is a PhD student in Harvard University's Department of Government, and she is a graduate of Harvard College (summa cum laude, Phi Beta Kappa). Her thesis on the evolution of the PLA's strategic thinking on information warfare was awarded the James Gordon Bennett Prize. Her prior professional experience includes time with the Department of Defense, the Long Term Strategy Group, FireEye, Inc., and the Carnegie-Tsinghua Center for Global Policy. While at Harvard, she has worked as a research assistant at the Belfer Center for Science and International Affairs and the Weatherhead Center for International Affairs. Elsa was a Boren Scholar in Beijing, China, and she has professional proficiency in Mandarin Chinese.
***
Dr. Willy Wo-Lap Lam is a Senior Fellow at The Jamestown Foundation, and a regular contributor to China Brief. He is an Adjunct Professor at the Center for China Studies, the History Department, and the Master's Program in Global Political Economy at the Chinese University of Hong Kong. He is the author of five books on China, including Chinese Politics in the Era of Xi Jinping (2015). His latest book, The Fight for China's Future, was released by Routledge Publishing in July 2019. 
***
Rear Adm. Michael McDevitt is a Senior Fellow at the Center for Naval Analyses. He founded CNA's Strategic Studies division in 2000, and since stepping down as a Vice President in 2012 has been active as a Senior Fellow, leading several major projects related to maritime disputes in the East and South China Seas and China's ambition to become a "great" maritime power. He also developed a major project that analyzed significant security issues along the entire Indian Ocean and Pacific Ocean littoral from a maritime perspective. His other expertise includes strategy, war planning and naval operations worldwide. During his 34-year naval career, McDevitt held four at-sea commands, including command of an aircraft carrier battle group. He spent all of his operational time in the Pacific, including a two-year assignment in Sasebo, Japan. McDevitt was Chief of Naval Operations Strategic Studies Group Fellow at the Naval War College and has been the Director of the East Asia Policy Office for the Secretary of Defense. He also served as the Director for Strategy, War Plans and Policy (J-5) for U.S. CINCPAC. McDevitt concluded his active-duty career as the Commandant of the National War College in Washington, D.C. McDevitt holds an M.A. in American Diplomatic History from Georgetown University and a B.A. in U.S. History from the University of Southern California. He is also a graduate of the National War College.
***
Claudia Rosett is a foreign policy fellow with the Independent Women's Forum, and an award-winning journalist who has reported over the past 37 years from Asia, the former Soviet Union, Latin America and the Middle East. She is widely credited with groundbreaking reporting on corruption at the United Nations. From 1984-2002 Ms. Rosett was a staff writer at The Wall Street Journal, serving as a member of the Editorial Board in New York (1997-2002); reporter, promoted to bureau chief, in Moscow (1993-96); editorial-page editor of The Asian Wall Street Journal in Hong Kong (1986-93); and book review editor in New York (1984-86). From 2003-2015 she was journalist-in-residence with the Foundation for Defense of Democracies. 
Ms. Rosett has contributed to numerous publications, including The Wall Street Journal, The New York Times, The Weekly Standard, The Philadelphia Inquirer, The New York Sun, Forbes.com and The Journal of International Security Affairs. She makes frequent appearances on TV and radio, and has appeared before six U.S. Senate and House committees and subcommittees to testify on such topics as U.N. corruption and reform, and the Iran-North Korea strategic alliance. Ms. Rosett is a winner of the Journalism Leadership Eagle Award of the New York Respect for Law Alliance (2013); and the Eric Breindel Award (2005) and Mightier Pen Award (2005) for her reporting on the United Nations Iraq Oil-for-Food program. For her on-site coverage of China's 1989 Tiananmen Square uprising, Ms. Rosett won an Overseas Press Club Citation for Excellence. In 1994, writing for The Wall Street Journal, she broke the full story of North Korean labor camps in the Russian Far East, reporting from the camps. Ms. Rosett holds a B.A. from Yale University, an M.A. in English from Columbia University, and an M.B.A. with a specialization in finance from the University of Chicago's Graduate School of Business.
***
Johan van de Ven is a Senior Analyst at RWR Advisory Group, a Washington, D.C.-based consultancy that advises government and private-sector clients on geopolitical risks associated with China and Russia's international economic activity. Johan leads RWR's research and analysis of the Belt and Road Initiative, the centerpiece of foreign policy under Xi Jinping, and also edits the Belt and Road Monitor, RWR's bi-weekly newsletter.
He graduated from the Fletcher School of Law and Diplomacy at Tufts University in 2017 with a Master of Arts in Law and Diplomacy, where his studies there focused on international political economy, public international law, and state-business relations in China. He also has a First Class Honors Degree from Oxford University in Chinese Studies. In December 2015, China Hands Magazine named him to the 2016 class of "25 Under 25 Rising Stars in US-China Relations."
***
Dr. Joel Wuthow is a research fellow in the Center for the Study of Chinese Military Affairs within the Institute for National for Strategic Studies at NDU. His research areas include Chinese foreign and security policy, Chinese military affairs, U.S.-China relations, and strategic developments in East Asia. In addition to his duties in INSS, he also serves as an adjunct professor in both the Eisenhower School at NDU and the Edmund A. Walsh School of Foreign Service at Georgetown University. 
Prior to joining NDU, Dr. Wuthnow was a China analyst at CNA, a postdoctoral fellow in the China and the World Program at Princeton University, and a pre-doctoral fellow at The Brookings Institution. His research has appeared in journals such as The China Quarterly, Journal of Contemporary China, Asian Security, Asia Policy, Journal of Strategic Studies, Chinese Journal of International Politics, and Joint Force Quarterly, as well as in NDU's China Strategic Perspectives monograph series. He is also the author of a book, Chinese Diplomacy and the UN Security Council (Routledge).
Dr. Wuthnow holds degrees from Princeton University (A.B., summa cum laude, in Public and International Affairs), Oxford University (M.Phil. in Modern Chinese Studies), and Columbia University (Ph.D. in Political Science). He is proficient in Mandarin.
***
Zi Yang is a Senior Analyst with China Programme, S. Rajaratnam School of International Studies (RSIS), Nanyang Technological University, Singapore. He holds a Master of Arts in Asian Studies from Georgetown University and a Bachelor of Arts in Global Affairs and History from George Mason University. Prior to joining RSIS, he worked at the United States Institute of Peace and Georgetown University's Center for Security Studies. His current research interests include Chinese defense industry reforms, military mental health, People's Liberation Army information warfare/operations, and non-traditional security issues. He has published articles through Palgrave Macmillan, China Brief, Georgetown Security Studies Review, Georgetown Journal of Asian Affairs, The Norwich Review of International and Transnational Crime, Asia Times, East Asia Forum, The Diplomat Magazine, The National Interest, and The News Lens International. Mr. Yang has been a member of the Phi Beta Kappa Society since 2013.
***
Adrian Zenz is a Senior Fellow in China Studies at the Victims of Communism Memorial Foundation, Washington, D.C. (non-resident), and supervises PhD students at the European School of Culture and Theology, Korntal, Germany. His research focus is on China's ethnic policy and public recruitment in Tibet and Xinjiang. He is author of "Tibetanness under Threat" and co-editor of "Mapping Amdo: Dynamics of Change".