Watch the Video: The Crisis in Karabakh and Iran's Rise in the South Caucasus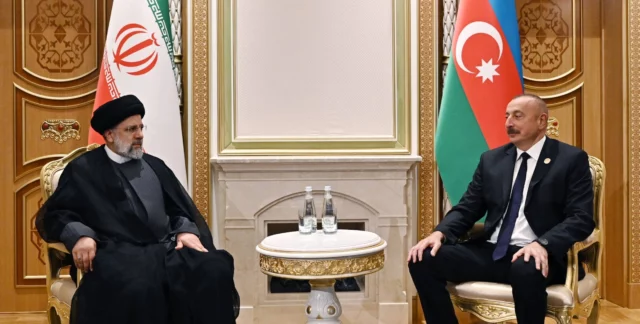 About the Event
The Jamestown Foundation was proud to have hosted a webinar on "The Crisis in Karabakh and Iran's Rise in the South Caucasus" on Thursday, February 16.
On the morning of Friday, January 27, an armed gunman broke into the Azerbaijani embassy in Tehran, killing the head of security and wounding two guards. The suspect was arrested by the Iranian police after the attack. Azerbaijan suspended diplomatic activity at the embassy and pulled its staff out of Iran, leaving behind a small cadre of security guards to protect the building. Tehran's police chief characterized the attack as the work of a lone gunman, driven by personal problems. Azerbaijani officials, including President Ilham Aliyev, rejected this version of events, however, declaring that Iran was responsible for providing security to the embassy and demanding an immediate, full and transparent investigation of the events, which Aliyev described as a "terrorist attack."
On January 28, a drone strike was launched on targets within Iran, further raising tensions. The strike was assumed to be the work of Israel, with which Azerbaijan maintains closer ties than any other Muslim country. The relationship between Iran and Azerbaijan has worsened since the outbreak of the Second Karabakh War in 2020, with intermittent clashes between Armenia and Azerbaijan intensifying throughout 2021 and 2022. Past conflicts and the current diplomatic crisis have resulted in deepening ties between Azerbaijan and Israel, with Baku having sent an ambassador to Tel Aviv for the very first time just weeks before the attack. Azerbaijan also appears to be drawing closer to the West more broadly. On the other side, Armenia has the support of Iran—which continues to suffer major anti-regime protests—and an increasingly weak Russia.
Jamestown was pleased to have hosted several leading experts who examined the crisis, the rising instability in the South Caucasus and the outlook for the region in 2023 and beyond.
Paul Goble
Senior Fellow, The Jamestown Foundation
Brenda Shaffer
Senior Advisor, Energy at the Foundation for Defense of Democracies and Research Faculty Member, U.S. Naval Postgraduate School
Farid Shafiyev
Chairman, Center of Analysis of International Relations
Moderator
Glen E. Howard
President, The Jamestown Foundation