The Future of Kazakhstan after the Presidential Election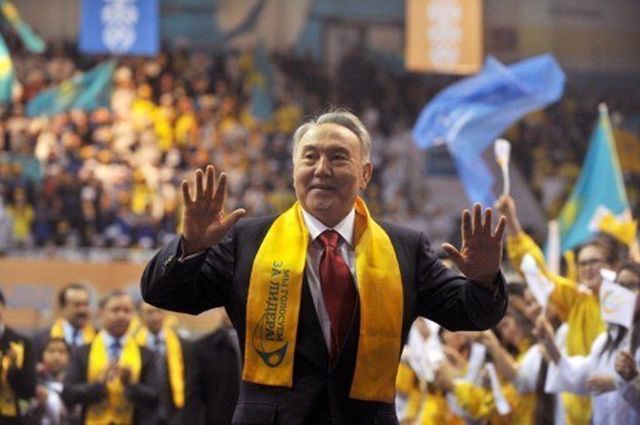 The Future of Kazakhstan after the Presidential Election
Thursday, May 12, 2011
10:00 AM to 12:00 PM
Choate Room
Carnegie Endowment for International Peace
1779 Massachusetts Avenue, NW
Washington, DC 20036-2109
"Kazakhstan's Transition in a Comparative Perspective"
Vladimir Socor
Senior Fellow, The Jamestown Foundation
"Seeking Stability in an Unstable Neighborhood"
Janusz Bugajski
Senior Fellow in the Europe Program at the Center for Strategic and International Studies (CSIS)
"Implications of the Election for Kazakhstan's International Position"
William Courtney
Former U.S. Ambassador to Kazakhstan
"Kazakhstan's Future after the Presidential Election"
Ambassador Erlan A. Idrissov
Embassy of Kazakhstan to the United States
Janusz Bugajski
Janusz Bugajski is the Director of the New European Democracies Project, holder of the Lavrentis Lavrentiadis Chair in South East European Studies, and Senior Fellow in the Europe Program at the Center for Strategic and International Studies (CSIS) in Washington, D.C. His recent books include Georgian Lessons: Conflicting Russian and Western Interests in the Wider Europe (2010); Dismantling the West: Russia's Atlantic Agenda (2009); America's New European Allies (2009); Expanding Eurasia: Russia's European Ambitions (2008); Atlantic Bridges: America's New European Allies (2007), Cold Peace: Russia's New Imperialism (2004), and Political Parties of Eastern Europe: A Guide to Politics in the Post-Communist Era (2002).
Ambassador William Courtney
William Courtney is director of strategy and development for Computer Sciences Corporation (CSC). He was senior vice president for national security programs at DynCorp from 2000 until CSC acquired it in 2003. Prior to retiring from the Foreign Service, he was co-chair of the US delegation to the review conference of the Organization for Security and Cooperation in Europe which prepared for its 1999 summit in Istanbul. He was an adviser on the 1999 reorganization of foreign affairs agencies, special assistant to the president for Russia, Ukraine, and Eurasia, and ambassador to Kazakhstan and Georgia. He led negotiations to eliminate strategic nuclear weapons in Kazakhstan, and to remove a large cache there of highly enriched uranium (project sapphire). Earlier he headed the US delegation to the implementation commission of the Threshold Test Ban Treaty, and co-chaired the US delegation in initial talks with the USSR and Russia on nuclear weapons safety, security, and dismantlement. It helped pave the way for the Nunn-Lugar cooperative threat reduction program. He graduated from West Virginia University with a BA and Brown University with a PhD in economics, and was an international affairs fellow at the Council on Foreign Relations. He is a member of the Council, the American Academy of Diplomacy, and the board of directors of the World Affairs Council of Washington DC.
Ambassador Erlan A. Idrissov
Erlan A. Idrissov is Kazakhstan's ambassador to the United States and has served in this position since 2007. Mr. Idrissov worked in Pakistan and different diplomatic positions and in 1992 was appointed to the position of Secretary of the Permanent Mission of Kazakhstan to the United Nations in New York. Three years later, he began work for the Ministry of Foreign Affairs of Kazakhstan as the Head of the American Department while also acting as the Ambassador-at-Large. Mr. Idrissov later became an assistant to the President of Kazakhstan, focusing on international issues, and, in 1997, was nominated to become the First Vice-Minister of Foreign Affairs of Kazakhstan. Following his service in this position, he was appointed Minister of Foreign Affairs of Kazakhstan in October 1999. Mr. Idrissov was posted to London in 2002 to serve as Ambassador to the United Kingdom, Norway, and Sweden. He continued to work in Europe until he was appointed Ambassador to the United States on July 7, 2007.
Vladimir Socor
Vladimir Socor is a Senior Fellow of the Washington-based Jamestown Foundation and its flagship publication, Eurasia Daily Monitor (1995 to present), where he writes analytical articles on a daily basis. An internationally recognized expert on former Soviet-ruled countries in Eastern Europe, the South Caucasus, and Central Asia, he covers Russian and Western policies there, focusing on energy policies, regional security issues, secessionist conflicts, and NATO policies and programs.
Mr. Socor is a frequent speaker at U.S. and European policy conferences and think-tank institutions. He is a regular guest lecturer at the NATO Defense College and at Harvard University's National Security Program's Black Sea Program (Kennedy School of Government). He is also a frequent contributor to edited volumes. Mr. Socor was previously an analyst with the Radio Free Europe/Radio Liberty Research Institute (1983-1994). He is a Romanian-born citizen of the United States based in Munich, Germany.