The Jamestown Foundation's 4th Annual Terrorism Conference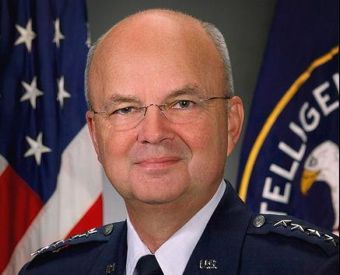 ** Click here to Order a DVD of this event **
Conference Video: Keynote Speaker Mr. Amrullah Saleh, Former Director, Afghanistan's National Directorate of Security

Registration:

8:30 A.M. – 9:00 A.M.
Welcome:
9:00 A.M.
Glen E. Howard
President
The Jamestown Foundation
Introduction:
9:00 A.M. – 9:20 A.M.
Bruce Hoffman
"Al Qaeda's Strategy of Attrition"
Director
Center for Peace and Security Studies and the Security Studies Program
Edmund A. Walsh School of Foreign Service
Georgetown University
Panel One: Developments in the AF-PAK Frontier and Pakistan
9:20 A.M. – 10:30 A.M.
Moderator: Dr. Michael Ryan
Senior Associate
The Jamestown Foundation
"The Current Status of the Relationship between al-Qaeda and the Taliban"
General Ehsan ul Haq
Former Chairman, Pakistani Joint Chiefs of Staff Committee
"The Taliban Move North: The Situation in Northern Afghanistan"
Muhammad Tahir
Analyst, Radio Free Europe
"North Waziristan: The New Tinderbox?"
Imtiaz Gul
Executive Director, Centre for Research and Security Studies in Islamabad
Q & A
Coffee Break
10:30 A.M. – 10:45 A.M.
Panel Two: Lashkar-e-Taiba
10:45 A.M. – 12:00 P.M.
"Storming the World's Stage: The Evolution of Lashkar-i-Taiba"
Stephen Tankel
Visiting Scholar, Carnegie Endowment for International Peace & PhD Candidate, Department of War Studies

"Tracking the Trail of Lashkar: A Journalist's Perspective"
Sebastian Rotella
Senior Reporter, ProPublica
"Recruitment, Training and Philosophy"
Arif Jamal
Author, Shadow War: The Untold Story of Jihad in Kashmir
Luncheon and Keynote Address
12:15 P.M. – 1:00 P.M.
Amrullah Saleh
Former Director, Afghanistan's National Directorate of Security
1:00 P.M. – 1:30 P.M.
Panel Three: Militant Movements in North Africa
1:30 P.M. – 2:45 P.M.
Moderator: Geoff Porter
International Security Consultant
"New Developments in AQIM & the Role of Sahel-Based Kidnapping in Funding Regional Operations"
Dario Cristiani
North Africa Terrorism Analyst and PhD Candidate, King's College
"Assessing France's Counter-Terrorism Strategy in North Africa"
Jean-Luc Marret
Senior Fellow, Fondation pour la Recherche Strategique (Paris) & Senior Fellow, Center for Transatlantic Relations, SAIS-Johns Hopkins University, Washington, DC
"Oil, Water and Warfare in the Nile Basin: Security Implications of the South Sudan Independence Referendum"
Andrew McGregor
Director, Aberfoyle International Security & Managing Editor of the Global Terrorism Analysis Program, The Jamestown Foundation
Coffee Break
2:45 P.M. – 3:00 P.M.
Panel Four: Militant Movements in Yemen
3:00 P.M. – 4:15 P.M.
Moderator: Ambassador Edmund Hull
Former U.S. Ambassador to Yemen
"Yemen's Militant Movements"
Laurent Bonnefoy
CNRS/ANR Post-Doctoral Fellow, Institut de Recherches et d'Etudes sur le Monde Arabe et Musulman, Université de Provence
"Developments with the AQAP"
Alistair Harris
Associate Fellow, Royal United Services Institute
"The Secessionist Movement in South Yemen"
Stephen Day
Adjunct Professor, Rollins College
Concluding Remarks:
General Michael Hayden
Former Director, Central Intelligence Agency, & Principal, Chertoff Group
4:15 – 4:45 P.M.
Conclusion:
5:00 P.M.
Participant Biographies
Laurent Bonnefoy
Laurent Bonnefoy is a researcher at the Institut français du Proche-Orient based in Amman. His research interests include transnational religious movements, Salafism, and Yemeni politics. He obtained his PhD in political science at the Sciences Po Paris, and worked with the French Centre for Archaeology and Social Sciences (Cefas) in Sanaa, Yemen for a total of four years. His monograph entitled Salafism in Yemen. Transnationalism and Religious Identity is due to be published by Hurst & Co. and Columbia University Press in early 2011.
Dario Cristiani
Dario Cristiani is an expert on North Africa militant groups. He is a doctoral candidate at King's College, University of London. Previously, he has been a teaching fellow in Political Science and Comparative Politics at the University of Naples L'Orientale in Italy. His main areas of expertise are Security and International Relations of the Mediterranean and Central Asia, EU Foreign Policy and Comparative Politics.
Stephen Day
Stephen Day is an adjunct professor at Rollins College in Winter Park, Florida, and he also has taught at Stetson University in central Florida and St. Lawrence University in New York. He is the author of "Updating Yemeni National Unity: Could Lingering Regional Divisions Bring down the Regime?" Middle East Journal, Summer 2008 and a forthcoming book entitled Yemen Unraveling: Twenty Years of National Unity in the Era of Al-Qaeda.
Imtiaz Gul
Imtiaz Gul, is currently the Executive Director of the Islamabad-based independent Centre for Research and Security Studies that he founded in December 2007, with the support of Germany's Heinrich Boell Stiftung. The Centre is a research and advocacy outfit, focused primarily on security and governance. Penguin-Viking India published Gul's second book "The Al-Qaeda Connection – Taliban and Terror in Tribal Areas" on August 20, 2009, which profiles the evolution and nature of militancy in the Pak-Afghan border regions and how it fell under the influence of Al-Qaeda. Penguin US/UK published the revised edition of this book "The Most Dangerous Place – Pakistan's Lawless Frontier" in June, 2010. Gul had published his first book " The Unholy Nexus; Pak-Afghan relations under the Taliban," in July 2002, and also edited a book on "Islam and Liberalism", soon after the U.S-led coalition unleashed the controversial War on Terrorism in October 2001.

General Ehsan ul Haq
General Ehsan ul Haq, NI (M) was commissioned in a Self Propelled Light Air Defense Regiment in October 1969. He has the distinction of commanding an Air Defense Regiment, an Air Defense Brigade and an Infantry Brigade, an Air Defense Division, an Infantry Division and an elite Corps of the Pakistan Army; almost all involved in active operations. The General is a graduate of Command and Staff College Quetta, and has also attended the Armed Forces War Course at the National Defence College, Islamabad as well as various courses in Saudi Arabia, China and the United States. General ul Haq has held various Instructional and staff appointments, at a number of Institutions/Directorate of the Pakistan Army. He has also served as Deputy Military Secretary in the Military Secretary Branch at General Headquarters. He held the portfolio of Director General Military Intelligence at General Headquarters and remained Director General Inter Services Intelligence thereafter from 2001 to 2004. In recognition of his meritorious services to the Army, he has been conferred the award of Nishan-i-Imtiaz (Military). He is also the recipient of the 'King Abdul Aziz Excellence Medal' from the Kingdom of Saudi Arabia and the French Legion d'Honneur. He was promoted Brigadier in June 1992 and Major General in June 1996. On promotion to the rank of Lieutenant General, he was appointed Corps Commander. He was elevated to the rank of General in October 2004, and appointed as Chairman of the Joint Chiefs of Staff Committee. General ul Haq retired from active duty in 2007.
Alistair Harris
Alistair Harris is a former diplomat and UN staff member. He is an Associate Fellow at RUSI and frequent commentator for RUSI on Middle Eastern issues, as well Director of the research consultancy Pursue Ltd. A specialist in counter-radicalization, security sector assistance and post-conflict stabilization, he has worked in recent years in the Balkans, Pakistan, Afghanistan, Yemen, the Palestinian Territories, Lebanon and Africa. Mr. Harris has a first class degree from Emmanuel College Cambridge and is a graduate student at the Centre for the Study of Terrorism and Political Violence at St Andrews University.
General Michael V. Hayden
As Director of the Central Intelligence Agency, General Michael V. Hayden was responsible for overseeing the collection of information concerning the plans, intentions and capabilities of America's adversaries; producing timely analysis for decision makers; and conducting covert operations to thwart terrorists and other enemies of the US. Before becoming Director of the CIA, General Hayden served as the country's first Principal Deputy Director of National Intelligence – and was the highest-ranking intelligence office in the armed forces. Earlier, he served as Commander of the Air Intelligence Agency, Director of the Joint Command and Control Warfare Center, Director of the National Security Agency and Chief of the Central Security Service. General Hayden graduated from Duquesne University with a bachelor's degree in history in 1967 and a master's degree in modern American history in 1969. He was a distinguished graduate of the university's ROTC program, and began his active military service in 1969. He also did postgraduate work at the Defense Intelligence School conducted by the Defense Intelligence Agency.
Bruce Hoffman

Professor Bruce Hoffman has been studying terrorism and insurgency for more than thirty years. Professor Hoffman is currently a tenured professor in Georgetown University's Edmund A. Walsh School of Foreign Service where he is also the Director of both the Center for Peace and Security Studies and of the Security Studies Program. Professor Hoffman previously held the Corporate Chair in Counterterrorism and Counterinsurgency at the RAND Corporation and was also Director of RAND's Washington, D.C. Office.
Professor Hoffman was Scholar-in-Residence for Counterterrorism at the Central Intelligence Agency between 2004 and 2006. He was also adviser on counterterrorism to the Office of National Security Affairs, Coalition Provisional Authority, Baghdad, Iraq during the spring of 2004 and from 2004-2005 was an adviser on counterinsurgency to the Strategy, Plans, and Analysis Office at Multi-National Forces-Iraq Headquarters, Baghdad. Professor Hoffman was also an adviser to the Iraq Study Group.
He was a Visiting Fellow at All Souls College, Oxford University between September and December 2009. Professor Hoffman is also a Visiting Professor at RSIS and was the S. Rajaratnam Professor of Strategic Studies for 2009. He was a Public Policy Fellow at the Woodrow Wilson International Center for Scholars in Washington, D.C. from January to July 2010.
Professor Hoffman was the founding Director of the Centre for the Study of Terrorism and Political Violence at the University of St Andrews in Scotland, where he was also Reader in International Relations and Chairman of the Department of International Relations. He is Editor-in-Chief of Studies in Conflict and Terrorism, the leading scholarly journal in the field. and a member of the advisory boards of Terrorism and Political Violence and the Review of International Studies. Professor Hoffman is a contributing editor to The National Interest and also editor of the new Columbia University Press Series on Terrorism and Irregular Warfare.
He holds degrees in government, history, and international relations and received his doctorate from Oxford University. In November 1994, the Director of Central Intelligence awarded Professor Hoffman the United States Intelligence Community Seal Medallion the highest level of commendation given to a non-government employee, which recognizes sustained superior performance of high value that distinctly benefits the interests and national security of the United States.
A revised and updated edition of his acclaimed 1998 book, Inside Terrorism, was published in May 2006 by Columbia University Press in the U.S. and S. Fischer Verlag in Germany. Foreign language editions of the first edition have been published in ten countries. The Washington Post described Inside Terrorism as "brilliant" and the "best one volume introduction to the phenomenon" (16 July 2006). His forthcoming book, Anonymous Soldiers: The Jewish Underground, the British Army and the Rise of Israel is a history of political violence in Palestine between 1917 and 1947 and will be published by Alfred A. Knopf (New York) in 2012.
Ambassador Edmund Hull
Edmund J. Hull served as the Ambassador of the United States to Yemen from 2001 to 2004. A career Foreign Service Officer, Ambassador Hull has also served in Cairo (twice), Tunis and Jerusalem. Assignments in Washington include Acting Coordinator for Counter-terrorism and Director for UN Peacekeeping in the State Department and Director for Near East Affairs at the National Security Council. He is also the author of the forthcoming book on Yemen, High-Value Target: Countering Al Qaeda in Yemen (Potomac Books, April 2011). Ambassador Hull is a graduate of Princeton University's Woodrow Wilson School and studied for a year at Oxford University with Sir Michael Howard. He also served as a Peace Corps Volunteer in Mahdia, Tunisia. He is married to Amal Abul Hajj and has two daughters, Leila and Lena.
Arif Jamal
Arif Jamal is a scholar and prominent journalist from Pakistan. He has been recently a Visiting Fellow at the Center on International Cooperation of the New York University (2008-09). Arif Jamal's well acclaimed book, Shadow War: The Untold Story of Jihad in Kashmir, Melville House Publishing, New York, 2009, profiles and analyzes the history of the jihad in Kashmir and the role of the Pakistan Army in shaping it since 1988. The book is also a study of the Pakistan army and its secret service, the ISI. The book also describes and analyzes the impact of the Pakistan Army's obsession with using jihad as an instrument of Pakistan's defense policy. In the last 12 years, Arif Jamal has written more than 250 investigative and interpretive articles in English, focusing on such subjects as Islamist politics in Pakistan, jihad in Kashmir, Pakistan Army, madrassas and Afghanistan.
Arif Jamal began his professional career in Pakistan in 1986 as a journalist and has since worked with such publications as The Pakistan Times, The Muslim, The News, Newsline and Financial Post. Arif Jamal has also worked with and contributed to various international media including The New York Times, Radio France International, and The Canadian Broadcasting Corporation. As a journalist, he has reported from nearly 20 countries. He is a frequent commentator in the international media.
He holds a Masters in International Relations and has been a fellow at distinguished institutions including the World Press Institute, Macalester College, Minnesota, USA (1994), the Harvard University, Cambridge, USA (2007-08) and the University-College of London, UK (2007).
Jean-Luc Marret
Dr. Jean-Luc Marret is a Senior Fellow at the Center for Transatlantic Relations and a Senior Fellow at the Fondation pour la Recherche Stratégique, the leading think tank on international security issues in France. Prior to that, he was an Associate Professor of US Foreign Policy, Counter-Terrorism, and the Middle East at the Special Military School of Saint-Cyr (the French West-Point). He is currently working on counter-terrorism, radicalism, WMD, and conflicts and conflict prevention (non-state actors, stabilization, civil/military affairs, NGOs, cultural intelligence) issues and has published numerous books in French and in Arabic. Dr. Marret speaks English, French, and German fluently and understands basic Italian and Arabic. He received his PhD in Arms Control and French Foreign Policy from the Université Paris II.
Andrew McGregor
Dr. Andrew McGregor is Director of Aberfoyle International Security, a Toronto-based agency specializing in security issues related to the Islamic world. He received a Ph.D. from the University of Toronto's Dept. of Near and Middle Eastern Civilizations in 2000 and is a former Research Associate of the Canadian Institute of International Affairs. In October 2007 he took over as managing editor of the Jamestown Foundation's Global Terrorism Analysis publications. He is the author of an archaeological history of Darfur published by Cambridge University in 2001 and publishes frequently on international security issues. His latest book is A Military History of Modern Egypt, published by Praeger Security International in 2006. Dr. McGregor provides commentary on military and security issues for newspapers (including the New York Times and Financial Times), as well as making frequent appearances on radio (BBC, CBC Radio, VOA, Radio Canada International) and television (CBC Newsworld, CTV Newsnet, and others).
Geoff Porter
Geoff Porter is an independent international security consultant with a specialization in North Africa and the Sahara. Previously, Dr. Porter was a Managing Director with K2 Global Consulting, the international investigations firm. Dr. Porter has also served as Director of Middle East and Africa at Eurasia Group, the political risk consultancy. Prior to joining the private sector Dr. Porter was a professor of history and international relations at Trinity College in Hartford, CT. Dr. Porter completed his PhD in Middle East and Islamic Studies at NYU and holds a Masters in Arabic and a BA in Islamic Studies also from NYU. He is fluent in Arabic and French and has published widely in the media and in specialized counter-terrorism publications.
Sebastian Rotella
Sebastian Rotella is an author and award-winning investigative journalist and foreign correspondent. Since January of 2010, he has been a senior reporter in Washington for ProPublica, an independent news organization that does investigative projects for major media including the Washington Post and NPR. He covers issues including terrorism, organized crime, law enforcement, intelligence and immigration. He spent almost 23 years at the Los Angeles Times, most recently as a national security correspondent in Washington. He also served as an investigative correspondent based in Madrid; bureau chief in Paris covering stories in Europe, North Africa and the Middle East; bureau chief in Buenos Aires covering South America; and Mexican border correspondent. He is the author of "Twilight on the Line: Underworlds and Politics at the U.S.-Mexico Border", which was named a New York Times notable book in 1998. His novel, "Triple Crossing," will be published by Little, Brown in 2011. Rotella was a finalist for the Pulitzer Prize in international reporting in 2006. In 2001, the Columbia University Graduate School of Journalism awarded him the Maria Moors Cabot Medal for career coverage of Latin America. He has also won awards from Harvard University, the Overseas Press Club, the German Marshall Fund and the Inter-American Press Association. He is a frequent guest on radio and television and has given talks about international terrorism and organized crime at FBI headquarters, the United Nations General Assembly, US embassies in Paris, Madrid and Buenos Aires, and universities in the United States and Europe. In 1995, his articles about the Mexican border inspired songs on an album by Bruce Springsteen, The Ghost of Tom Joad. He is a graduate of the University of Michigan and speaks Spanish, French and Italian.
Michael Ryan
Dr. Michael W. S. Ryan is an independent consultant and researcher on Middle Eastern security issues and a Senior Research Associate at the Jamestown Foundation. Dr. Ryan has served as the Vice President of the Middle East Institute as well as Vice President at the Millennium Challenge Corporation (2007-2008), and as a Political-Military and foreign assistance specialist for the Departments of Defense and State with an emphasis on Middle East and North Africa (1979-1997). He is a former Fulbright Fellow at the American Research Center in Egypt. Dr. Ryan received his B.A. from St. John's College and a PhD from Harvard University.
Amrullah Saleh
Amrullah Saleh served as the former head of Afghanistan's National Directorate of Security from 2004 to 2010. Prior to that, he lead Department One of NDS whose duties included liaison with foreign military, diplomatic, and intelligence organizations. In 1997, at the age of 24, he was appointed by Ahmad Shah Massoud to head the Aghan Nothern Alliance's office in Dushanbe, Tajikistan, where he served as an informal ambassador and coordinator of non-governmental organizations also handling contacts to the CIA. With the fall of the Taliban, he returned to Afghanistan and helped rebuild the country's intelligence organization. Saleh was born in the Panjshir Province of Afghanistan in 1972 and holds an honorary Doctorate Degree in Analysis Science from Clearly University.
Muhammad Tahir
Muhammad Tahir is an author and journalist with over 12 years of first hand experience, specializing in South and Central Asian affairs, with particular focus on Afghanistan. Mr. Tahrir previously served as a regional correspondent for Turkish Television News Agency (IHA) in Islamabad and Kabul, and has personally witnessed the rise and fall of the Taliban in Afghanistan in the 1990s. For the last eight years he has been affiliated with RFE/RL. Being an ethnic Turkmen, is fluent in all regional languages spoken in South and Central Asia, he holds MA in PR from LaSalle University.
Stephen Tankel
Stephen Tankel is a visiting scholar at the Carnegie Endowment for International Peace, where his research focuses on insurgency, terrorism, the evolution of non-state armed groups and militancy in South Asia. He is also an associate fellow at the International Centre for the Study of Radicalization and Political Violence and an adjunct staff member at the RAND Corporation, and previously served as coordinator of studies for the EastWest Institute. Tankel has conducted field research on conflicts and militancy in India, Pakistan, Lebanon, and the Balkans. He is currently completing a PhD in War Studies focusing on the evolution of jihadi groups since 9/11 and his new book, Storming the World Stage: The Story of Lashkar-e-Taiba, will be published jointly by Hurst & Co. and Columbia University Press this year. Tankel has also written on issues relating to terrorism, militancy, and radicalization for the Guardian, Foreign Policy, Jane's Intelligence Weekly, and the CTC Sentinel.