Watch the Video: The Nord Stream Explosions and Putin's War on European Energy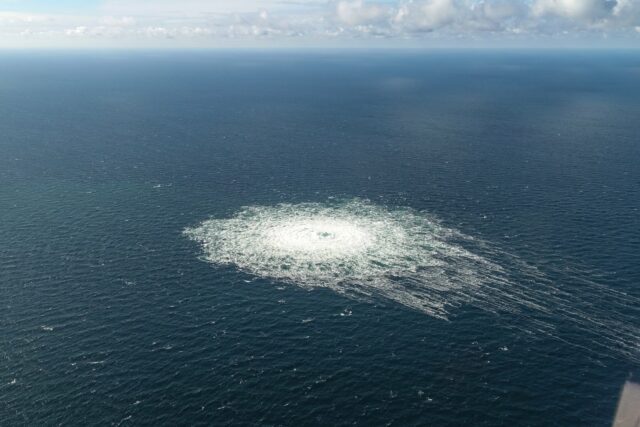 The Jamestown Foundation hosted the webinar, "The Nord Stream Explosions and Putin's War on European Energy," on Wednesday, October 5.
For years, Europe has been at the mercy of Russia's geopolitical energy blackmail. Since the Kremlin's re-invasion of Ukraine on February 24, Moscow has been keen to play the energy card in hopes of deterring Western support for Kyiv. However, Russian President Vladimir Putin may have revealed his hand too early, as many European nations have begun to wean themselves off of Russian oil and gas before the winter season. Furthermore, the recent Nord Stream explosions, suspected of being the work of Russian saboteurs, could mark a point of no return for energy relations between Russia and Europe.
But what's next? Will the Nord Stream attack be the first of many on European energy infrastructure? How would such an attack play into Putin's agenda? And how might this affect the war against Ukraine? The Jamestown Foundation hopes to answer these questions and more with the webinar: "The Kremlin War on Pipelines in the Baltics," featuring Mateusz Kubiak, Dr. Benjamin L. Schmitt and Capt. (ret.) Andrii Ryzhenko. The discussion will be moderated by Jamestown Senior Fellow Margarita Assenova on Wednesday, October 5, from 11:00 A.M. to 12:15 P.M. Introductory remarks will be given by Jamestown President Glen Howard.
Please join us as we provide an update and analysis on the recent Nord Stream attack and the wider implications for European energy security and the war in Ukraine Following the discussion, there will be a brief Q&A with the speakers and moderator.
Agenda
Introductory Remarks — Jamestown President Glen E. Howard
The Russian War on European Energy and the European Response — Jamestown Senior Fellow Margarita Assenova
The Nord Stream Pipeline Attacks: The View From Poland — Mateusz Kubiak
Russian Weaponization of Energy in Exchange for Sanctions Relief — Dr. Benjamin L. Schmitt
Russian Pipeline Sabotage in the Baltics: 50 Years in the Making — Capt. (ret.) Andrii Ryzhenko
Discussion
Q&A