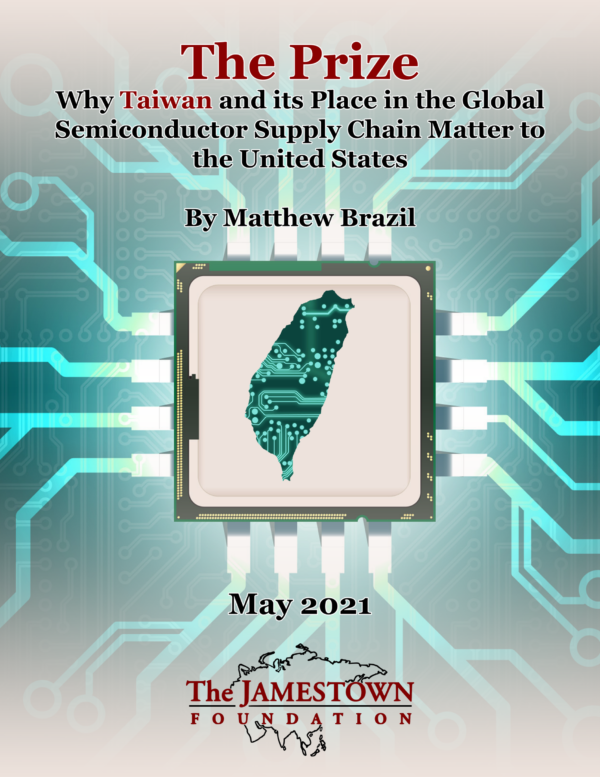 The Prize: Why Taiwan and its Place in the Global Semiconductor Supply Chain Matter to the United States
Taiwan has always played a vital role in strategic thinking on the defense of Japan and of the U.S.'s position in the western Pacific. As part of the "first island chain" that circles the Chinese coast, Taiwan would be geopolitically priceless to Beijing if under its control. Such a situation would reverse today's assumptions about the security of Japan and other American allies in Asia, as well as accelerating China's ascent toward global power.
International markets are also waking up to Taiwan's position in the global semiconductor supply chain, which is critical for the manufacture of almost all technological products, including military systems. If disabled by war or isolated under Beijing's control, the loss of Taiwan as a manufacturer of advanced computer chips would rock the world.
Even so, a comprehensive poll of elites in Southeast Asia shows a reluctance to support Taiwan in the event of outright confrontation with China. That includes not only a possible over-the-beach Chinese invasion of Taiwan, but also operations consisting of "all means short of war" meant to intimidate Taiwan into negotiating an accommodation with Beijing.
For Beijing, Taiwan exists as a constant existential threat and a rival to the legitimacy of the Chinese Communist Party's (CCP) rule over a single China. CCP General Secretary and Chinese President Xi Jinping, appears to be unwilling to leave the Taiwan issue to be resolved by future generations, and has stated his aim to "resolv[ing] the Taiwan question" to broader goals of "national rejuvenation" by the centenary of China's founding in 2049 (Xinhua, October 18, 2017). While time seems to be running out for Taiwan, the clock is also ticking for the CCP: it faces near-term demographic problems and growing competition in the Indo-Pacific with the United States and other countries.
Preserving Taiwan's freedoms and the security of East Asia is in the hands of Washington, which must convince reluctant allies that collective action is necessary to prevent a hostile takeover of Taiwan and the geopolitical and economic hardships that would follow.
Matthew Brazil is a researcher and writer. He pursued Chinese studies as an undergraduate at UC Berkeley, as an Army officer with tours in Korea and NSA, and as a graduate student at Harvard in their Regional Studies East Asia program. After a stint as the China specialist for the Commerce Department's Office of Export Enforcement, he was assigned as a Commercial Officer with the U.S. Embassy, Beijing, where he both promoted and controlled U.S. high technology exports to China.
Afterward, Matt spent 20 years as a security professional, performing investigations in China for a chip manufacturer, and leading the development of a security organization in China for an American specialty chemicals firm. His PhD dissertation at the University of Sydney (2013) described the place in the Chinese Communist Party of their intelligence organs. That and further research led to his contribution as the coauthor of Chinese Communist Espionage, An Intelligence Primer (2019). Matt has begun research on a second book intended to be an integrated narrative history of intelligence operations in the Chinese Communist movement.
Click on the PDF link below to read the full report:
The Prize – Why Taiwan and its Place in the Global Semiconductor Supply China Matter to the United States