New US Sanctions Dive Into Russian Tech
By: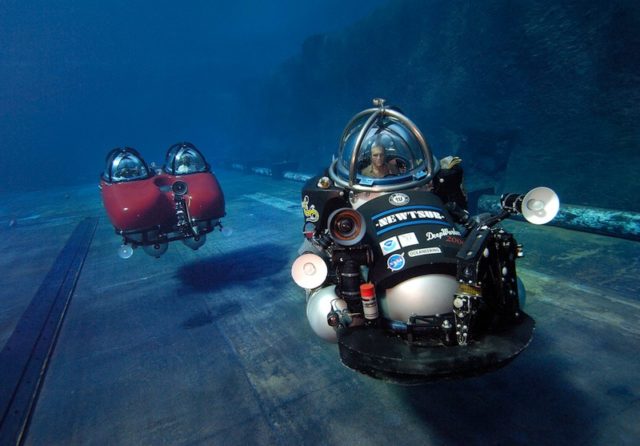 Only hours after United States President Donald Trump suggested Moscow should be admitted back into the G7, the US Treasury Department levied new sanctions against Russian businesses (Treasury.gov, June 11). The latest sanctions include five high-technology companies. Most of them fall under the umbrella of Digital Security, a consulting firm accused of assisting the Federal Security Service (FSB). This sanctioned enterprise has a host of top-name Russian clients, including Yandex, Mail.ru, Sberbank and many more companies with ties to the state and the FSB more specifically (Dsec.ru, accessed June 12). Another company of interest included in the US sanctions list is Divetechnoservices, a tech firm accused of providing the FSB with diving equipment and other underwater technologies, including mini-submarines (The Bell, June 11). Between 2014 and 2017, Divetechnoservices received 3 billion rubles ($47.7 million) in government contracts, 95 percent coming from the Ministry of Defense. Founded in 2007, Divetechnoservices helps procure underwater technologies and additionally provides some of its own products out of its St. Petersburg headquarters; it has a host of foreign partners in the US and beyond (Divetechnoservices, accessed June 12).
As part of these government contracts, Divetechnoservices procured and sold Canadian-made DeepWorker submarines to the Russian Ministry of Defense (Mil.ru, January 11, 2015). These same subs also made their way onto the naval research ship, Yantar, as announced in 2012. This sale is explicitly cited in the sanctions press release as one of the main reasons behind the company coming under sanctions. The Yantar is one of Russia's most advanced oceanographic research vessels (ORV), which double as "spy ships" for Moscow (see EDM, January 23). Russian ORVs have infamously been spotted repeatedly in areas above underwater communication lines, including near a US submarine base in 2015. Russian interest in underwater cables has been documented as a new tactic of Russian "hybrid" ("New Type") warfare. An additional Yantar-class ship is currently under construction (Shipyard-Yantar, accessed June 12).
Three individuals were also put under sanctions in the latest Treasury decree; and all three are affiliated with Divetechnoservices, including program manager Oleg Chirikov, general director Aleksandr Tribun and company owner Vladimir Kaganskiy (Moskovskiy Komsomolets, June 11). Their involvement with the company was enough to earn them a spot on the list. As of June 12, the firm has not made any public comment relating to the sanctions.