Russian Opposition Leaders From the Regions Increasingly Willing to Cooperate With Dissidents Abroad
By: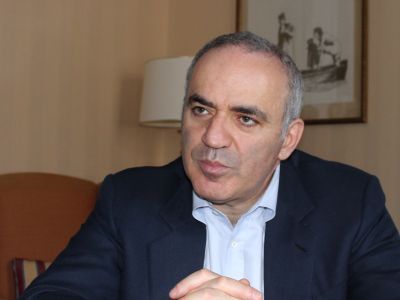 The fifth meeting of the Forum of Free Russia was held on April 11–12, in Vilnius, Lithuania (Forumfreerussia.org, April 13). The event, held twice a year, gathered about 300 representatives of the Russian political émigré community. But as the organizer of the Forum, Ivan Tyutrin, noted, the April conference also attracted applications for participation from representatives of 58 Russian cities. In general, he said, there has been an observable increase in the number of people from different Russian regions interested in taking part (Afterempire.info, April 18). This is because in present-day Russia it is nearly impossible to hold an opposition conference free from government interference. State repression and "inadvertent" attacks on civil activists in various regions have long become commonplace.
Today, the Russian opposition is often treated in a similar fashion to how Soviet-era dissidents were handled—many are either waiting on prison sentences or are subjected to punitive psychiatry (see EDM, October 11, 2017; November 2, 2017; November 9, 2017). This repressive attitude was illustrated by the Russian TV Channel 1's reporting on the Vilnius Forum. Kirill Kleimenov, the presenter of the program "Vremya," notably described the event's participants as "a psychiatric society suffering from a depressive form of hatred toward Russia" (1tv.ru, April 12). Mentally, these state media propagandists in many ways still live in the Soviet Union. This may be why the Vilnius Forum of Free Russia inspires such vitriol in the domestic media: Moscow legally lacks the power to ban this sort of event in "its" former Soviet republic.
The initiator of the Forum, Garry Kasparov, assessed the latest event quite positively (Forumfreerussia.org, April 13). According to him, at its fifth meeting, the Forum at last developed tangible institutional features—its members elected a standing committee, which will now conduct regular work to coordinate the activities of the Russian opposition back home. This work will encompass the fields of human rights, constitutional reforms, interactions with the diaspora and the world media, raising public awareness about the nature of the current Kremlin regime, and so on.
The discussion panel devoted to perspectives on Russian federalism, in particular, aroused great interest among the Forum participants. One of its speakers, the representative of the Free Ingria movement, Pavel Mezerin, who recently received political asylum in Lithuania, said, "If we talk about 'Russia after [President Vladimir] Putin,' we must understand that not only will the central power change, but [so will] the whole format of Russian statehood. In the 20th century, the empire collapsed twice, and a third case awaits us. The idea of ​​a truly federative or even confederative structure for Russia is long overdue. We are not dreamers, but historical realists."
During the Forum, news emerged that the Russian government was blocking the popular instant messenger service Telegram, whose directors refused to provide the Federal Security Service (FSB) with encryption keys for users' messages. In a sense, this policy echoed the "pre-perestroika" Soviet regime of the 1980s, which actively sought to suppress not only "enemy ideas," but also modern information technologies, such as computers, copiers, etc. How all that ultimately ended is well known. And by repeating these methods today, Putin's government is preparing the same final outcome for the "successor to the USSR."