Jamestown Publishes "Azerbaijan and the New Energy Geopolitics of Southeastern Europe"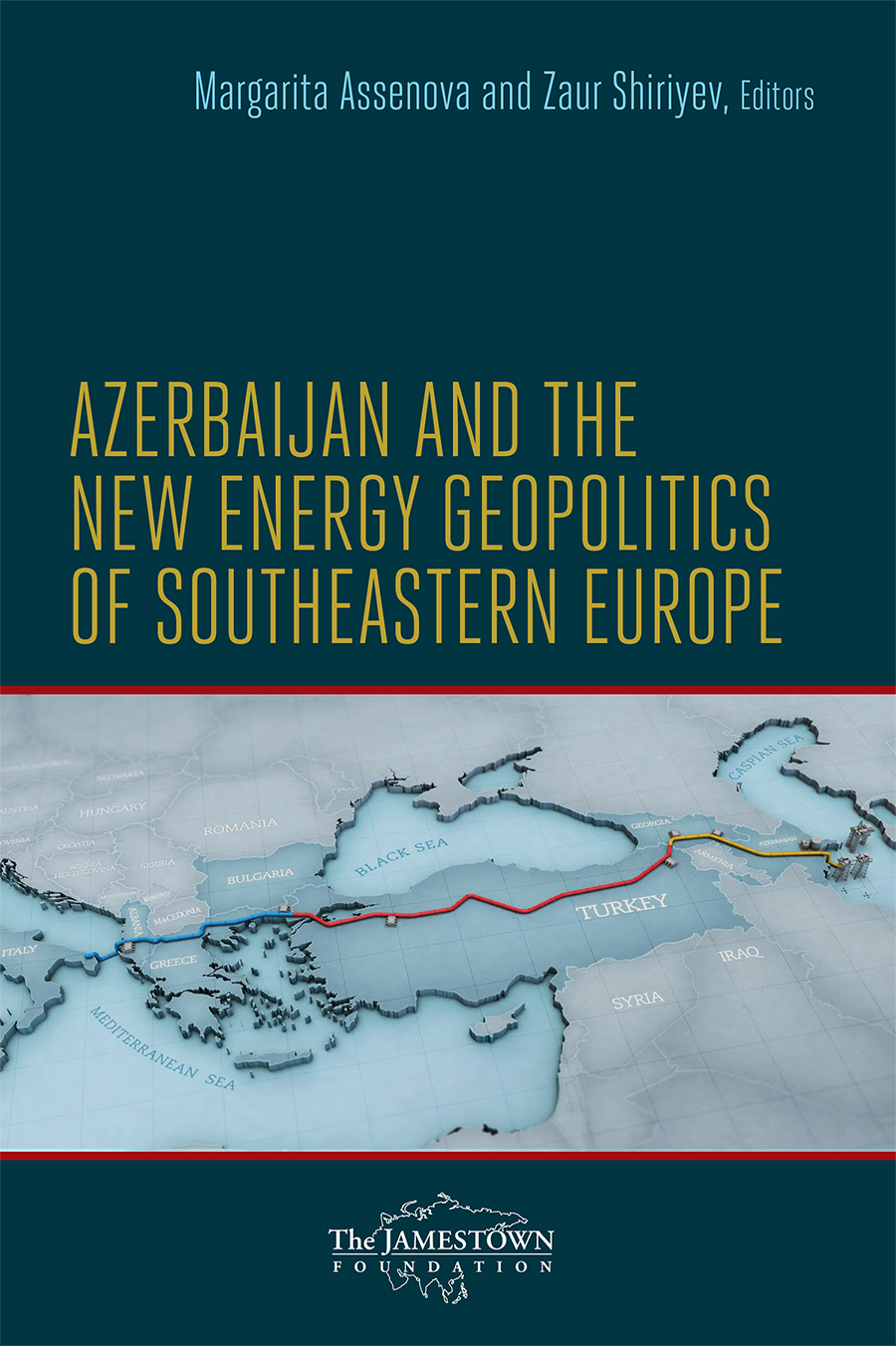 FOR IMMEDIATE RELEASE

July 2, 2015
Contact: Matthew Czekaj
pubs@jamestown.org
202.483.8888
---
The Jamestown Foundation announces the release of the new book Azerbaijan and the New Energy Geopolitics of Southeastern Europe, published in cooperation with the Center for Strategic Studies in Baku. The book, edited by Margarita Assenova and Zaur Shiriyev, enhances our understanding of Southeastern Europe's energy security and the potential impact of the Southern Gas Corridor.
Structured as an edited volume of ten essays, this book comes at a critical time when European concerns about Russian gas supplies are growing in the midst of the Russia-Ukraine war. The Southern Gas Corridor, which will deliver Caspian gas from Azerbaijan to Europe, will challenge for the first time Russia's gas monopoly in Southeastern Europe, thus changing the region's geopolitical landscape.
"The Southern Gas Corridor will bring more than natural gas to Southeastern Europe—it will also bring energy security and enhance the overall security of the region," said Jamestown Foundation's President Glen Howard.
The book focuses attention on Azerbaijan's aspiring role as an energy supplier and contributor to energy security in Southeastern Europe, its evolving relations with countries in the region—from Greece to Croatia—and consequently Baku's expanding relations with the European Union and the United States. As Greece's financial troubles threaten to impose new challenges to the Trans-Adriatic Pipeline, which is a part of the Southern Gas Corridor, we can expect further developments pertaining to energy security in the region.
Azerbaijan and the New Energy Geopolitics of Southeastern Europe is available for purchase through the Jamestown Store, as well as on Amazon and through the Brookings Press Catalog.
The Jamestown Foundation will hold a conference outlining the new geopolitics of energy in Southeastern Europe in Washington, DC, in the fall of 2015.
* * *
Founded in 1984, The Jamestown Foundation is an independent, non-partisan research institution dedicated to providing timely information concerning critical political and strategic developments in China, Russia, Eurasia and the world of terrorism. Jamestown produces three periodic publications: Eurasia Daily Monitor, Terrorism Monitor and China Brief. Jamestown research and analysis is available to the public free of charge via Jamestown's website, www.jamestown.org.