In Memoriam: Dr. Zbigniew Brzezinski, 1928–2017
FOR IMMEDIATE RELEASE
Contact: Matthew Czekaj
pubs@jamestown.org
202.483.8888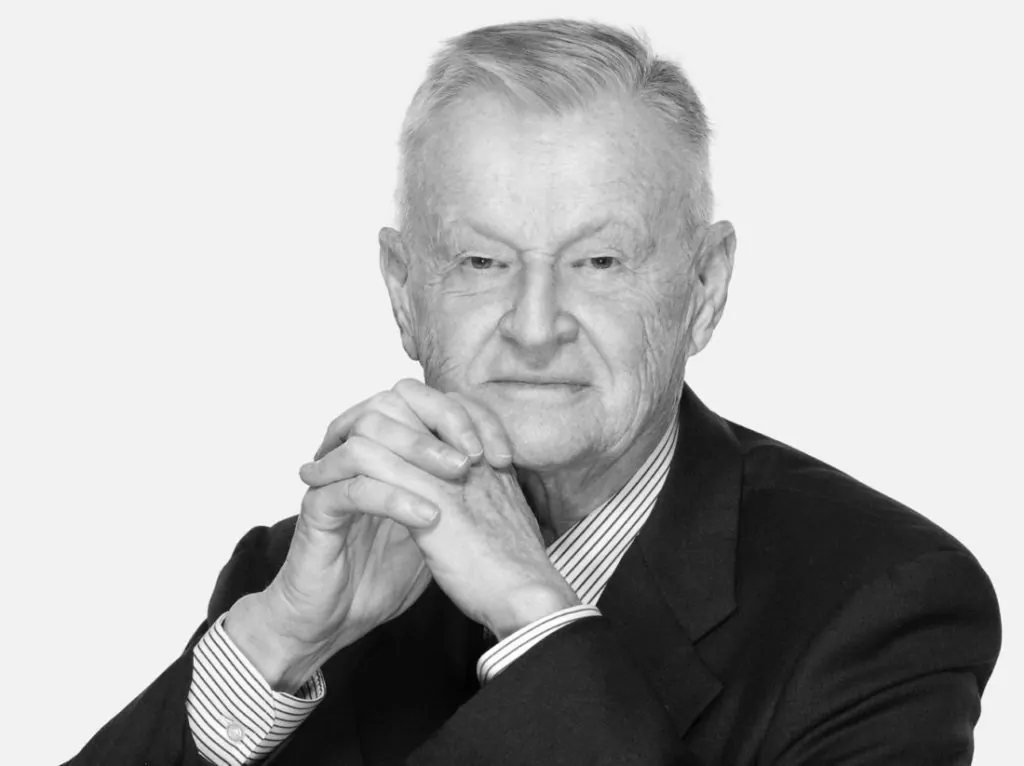 With deep sadness, The Jamestown Foundation marks the passing of Dr. Zbigniew Brzezinski, a world-renowned international affairs expert and the National Security Advisor to former U.S. President Jimmy Carter. Dr. Brzezinski was a member of Jamestown's Advisory Board in the late 1990s and joined the Board of Directors in August 2003, where he served until July 1, 2008.
"Dr. Brzezinski's leadership in the U.S. national security establishment and stature as a world-renown scholar make him an invaluable addition to the Jamestown Board," then–Board Chairman Clinton Smullyan said, upon Brzezinski's accession in 2003. "Dr. Brzezinski will leave many legacies and imprints on American diplomacy and geopolitics," said Jamestown President Glen Howard, "but his love for good analysis and staying informed of trends and developments in the post-Soviet space made him a valuable friend of Jamestown and an avid reader of our publication Eurasia Daily Monitor."
Upon the start of the second Russo-Chechen war in September 1999, Dr. Brzezinski played a key role in supporting the creation of a weekly publication on the war in Chechnya, researched and written by Professor John Dunlop for The Jamestown Foundation in coordination with the American Committee for Peace in Chechnya (ACPC), which Dr. Brzezinski co-chaired with Alexander Haig and Max Kampelman.
An author of more than 18 books and numerous articles on foreign affairs, geo-strategy and U.S. national security, Dr. Brzezinski is well known for his insightful study of totalitarian systems and identifying their internal weaknesses. He was a stalwart champion of U.S. engagement and leadership in Eurasia and the world at large. Though belonging to the Realist school of international relations, Dr. Brzezinski nevertheless regularly emphasized the role of American values in upholding the global order.
Dr. Brzezinski was born in Warsaw, Poland, on March 28, 1928. His father, a diplomat, was posted to Canada in 1938, and their family remained in North America after Poland was dismembered and occupied during World War II. Dr. Brzezinski received a BA and an MA from McGill University before moving to the United States, where he earned a PhD from Harvard University. He served on the State Department's Policy Planning Council during President Lyndon Johnson's administration. In the early 1970s, he co-founded the Trilateral Commission with David Rockefeller. He was later named National Security Advisor to President Carter in 1977. After leaving the White House at the end of Carter's term, in 1981, Dr. Brzezinski joined the Center for Strategic and International Studies (CSIS). In later years, he returned to government as a member of various task forces and committees in the administrations of Presidents Ronald Reagan, George H. W. Bush and Bill Clinton. He was also an advisor to Barack Obama's successful presidential campaign.
Among his numerous accomplishments during his time in and out of government, Dr. Brzezinski played an important role in normalizing U.S. relations with China, enhancing Washington's support for human rights and the rule of law in the world, developing a strategy to counter the Soviet invasion of Afghanistan, helping broker the Camp David accords to bring about an Israeli-Egyptian peace treaty, supporting the anti-Communist Solidarity movement in his native Poland, highlighting Russia's military campaign and abuses in Chechnya and the wider North Caucasus during the 1990s and 2000s, as well as supporting the enlargement of NATO and the European Union following the fall of the Iron Curtain.
Dr. Brzezinski is the recipient of multiple awards and honors, including the Presidential Medal of Freedom, the Order of the White Eagle (the highest civilian decoration given by the Polish government), Harvard University Graduate School for Arts & Sciences' Centennial Medal, the Hubert Humphrey Award for Public Service from the American Political Science Association, as well as the David Rockefeller International Leadership Award. He is survived by his wife Emilie, his children, Ian, Mark and Mika, and his five grandchildren.
*     *     *
Founded in 1984, The Jamestown Foundation is an independent, non-partisan research institution dedicated to providing timely information concerning critical political and strategic developments in China, Russia, Eurasia and the world of terrorism. Jamestown produces three periodic publications: Eurasia Daily Monitor, Terrorism Monitor and China Brief. Jamestown research and analysis is available to the public free-of-charge via Jamestown's website, www.jamestown.org.