Press Release – U.S. Secretary of State Comments on Research into the Forcible Suppression of Uyghur Birthrates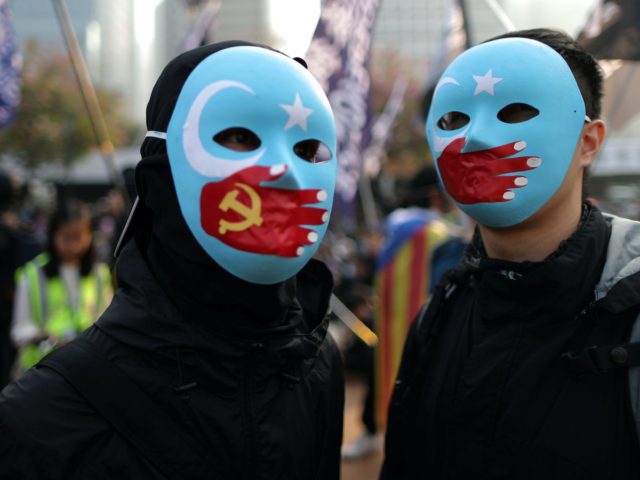 On June 29, U.S. Secretary of State Michael Pompeo cited the Jamestown Foundation's most recent research report by Dr. Adrian Zenz, titled "Sterilizations, IUDs, and Mandatory Birth Control: The CCP's Campaign to Suppress Uyghur Birth Rates in Xinjiang," in an official statement:
The world received disturbing reports today that the Chinese Communist Party is using forced sterilization, forced abortion, and coercive family planning against Uyghurs and other minorities in Xinjiang, as part of a continuing campaign of repression. German researcher Adrian Zenz's shocking revelations are sadly consistent with decades of CCP practices that demonstrate an utter disregard for the sanctity of human life and basic human dignity. We call on the Chinese Communist Party to immediately end these horrific practices and ask all nations to join the United States in demanding an end to these dehumanizing abuses.
In this latest Jamestown special report published on June 28, Dr. Zenz presents detailed analysis of state-imposed measures to forcibly suppress birthrates among Uyghurs and other ethnic communities in Xinjiang—to include the mass application of mandatory birth control and sterilizations. The Associated Press has also published further reporting based on Dr. Zenz's research ("China Forces Birth Control on Uighurs to Suppress Population," June 29), which includes further personal accounts from persons affected by the repressive policies detailed in Dr. Zenz's report.
The repressive policies detailed by Dr. Zenz, which are directed by the authorities of the ruling Chinese Communist Party (CCP), are intended to reduce the Uyghur population in Xinjiang relative to the numbers of ethnic Han Chinese—and thereby to promote more rapid Uyghur assimilation into the "Chinese Nation-Race" (中华民族, Zhonghua Minzu), a priority goal of national-level ethnic policy under CCP General Secretary Xi Jinping.
Dr. Zenz is a Senior Fellow in China Studies at the Victims of Communism Memorial Foundation, a supervisor of PhD students at the European School of Culture and Theology (Korntal, Germany), and an advisor to the Inter-Parliamentary Alliance on China. As one of the world's leading scholars on People's Republic of China (PRC) government policies towards the country's western regions of Tibet and Xinjiang, research conducted by Dr. Zenz has played a significant role in exposing mass internment and "re-education" in Xinjiang; the state exploitation of the labor of incarcerated Uyghur persons; and repressive practices directed against religious practice among Uyghur Muslims.
At the Jamestown Foundation, we are proud to publish the in-depth analysis of leading scholars such as Adrian Zenz. As reflected in Jamestown's mission statement, such publications are a key component of Jamestown's continuing mission to publish fact-based research—emphasizing indigenous and primary sources—in order to "inform and educate policy makers and the broader community about events and trends in those societies which are strategically or tactically important to the United States, and which frequently restrict access to such information."