Africa: China's Laboratory for Third World Security Cooperation
Publication: China Brief Volume: 16 Issue: 11
By: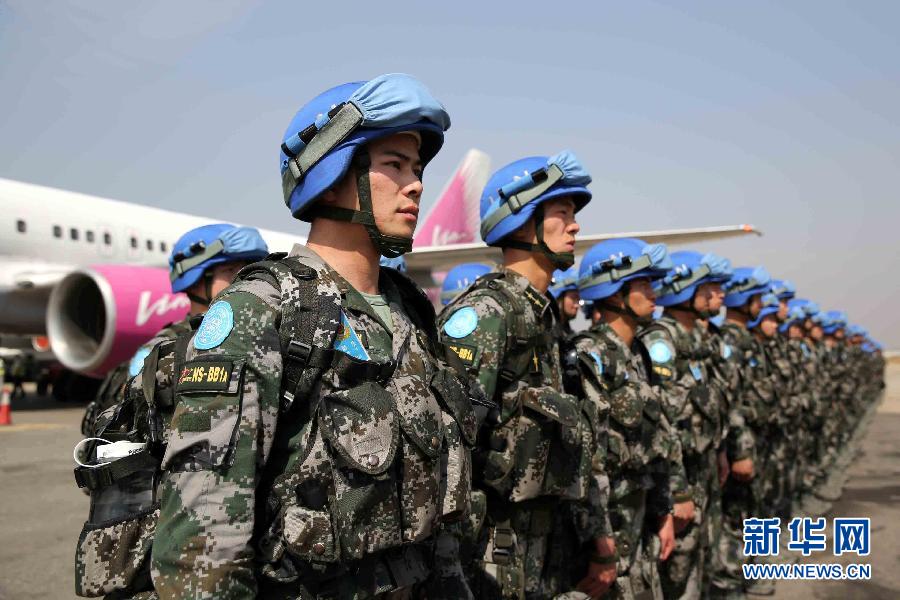 China's interests and exposure in Africa have grown exponentially over the past two decades. China became Africa's largest trading partner in 2009 and continues to hold the lead by a wide margin. China is the largest bilateral funding source for infrastructure projects, nearly all of which are tied to construction by Chinese state-owned companies using a percentage of Chinese labor. Foreign direct investment in Africa according to China's official statistics totaled $32.35 billion at the end of 2014, although some observers put the number much higher. [1] In recent years, China's official aid to Africa has been averaging about $2.5 billion annually (China Brief, April 2, 2009). China's growing physical presence has resulted, however, with more Chinese in harm's way and, on occasion, as specific targets. The continuing attacks have drawn increasing criticism from the Chinese public and caused the government to consider additional measures to counter the problem. China's physical presence and investments in Africa face the same challenges as other countries. The wake-up call came in 2011 when China evacuated almost 36,000 nationals, mostly contract workers, from Libya following the toppling of Muammar Gadaffi's government (China Brief, November 2, 2015). Equally important, Geng Yansheng, a spokesperson in the Ministry of National Defense, said the Chinese troops "will provide protection to the local people and other countries' personnel engaged in such peaceful activities as humanitarian assistance and economic development" (China Brief, June 2). The global terrorist threat may result in the use of special forces outside China, new counter-terrorism laws, greater pressure on foreign governments to crack down on terrorist groups, direct training and material support to foreign governments to reign in terrorists, and participation with other governments in anti-terrorism exercises (China Brief, January 26). At the same time, China is constrained by its long-standing principles of non-interference and security through development (China Brief, June 26, 2015).
China Expands Its Naval Presence in Africa
The modern Chinese navy made only three port calls anywhere in Africa during the 60 years from 1949 through 2009. [5] During the five years between 2010 and 2015, PLA Navy ships made at least 38 calls at African ports, 20 of them at Djibouti. [6] This sharp increase in PLA Navy activity is attributed largely to China's participation in the Gulf of Aden anti-piracy operation that began in 2008. It became apparent that China needed ports in the region where it could refuel and resupply. But while the threat of piracy in the Gulf of Aden is essentially over, China continues to expand its naval and military presence.
The most dramatic expression of China's growing naval interest is its decision to establish a permanent military facility at Djibouti, which is scheduled for completion in 2017 by the China State Construction Engineering Corporation. China has a long-standing policy of no foreign military bases and is going to great lengths to describe the facility as something less than a military base. Chinese observers call it, for example, a logistic hub for Chinese ships to obtain replenishment and temporary rest. Zhang Junshe, from the PLA Naval Military Studies Research Institute, said it is "far less than a military base in its scale and function" (China Brief, January 26). However, most non-Chinese observers believe this facility sounds more like a military base. When asked why China does not proclaim global conditions have changed and it now needs a military base, a Chinese think tank representative responded that "continuity of Communist Party policy" does not permit a break with the long-standing principle of no foreign military bases. [7]
Conclusion
China's security policy in Africa is evolving slowly but inexorably toward greater engagement and a more robust physical presence. This is demonstrated in its global security policy changes, participation in the anti-piracy operation in the Gulf of Aden, gradual increase in numbers of personnel assigned to UN peacekeeping operations and the deployment of combat troops, greater attention to cooperation with African countries on counter-terrorism, and more frequent calls in African ports by the PLA Navy. It is most forcefully demonstrated by the construction of a military facility in Djibouti. While China's military engagement in Africa lags well behind that of the United States and France, it has now joined a small group of nations with major security ties to the continent.
David Shinn is an adjunct professor in the Elliott School of International Affairs at George Washington University and former U.S. ambassador to Ethiopia and Burkina Faso. He is the co-author of China and Africa: A Century of Engagement.
Notes
1. China Statistical Yearbook, 2015, section 11-19. The China Global Investment Tracker operated by the American Enterprise Institute and the Heritage Foundation uses higher FDI figures.
2. China Statistical Yearbook, 2015, section 11-22.
3. Author's conversation on May 6, 2016 at the Shanghai Institutes for International Studies.
4. Author's conversation in Shanghai on May 10, 2016.
5. David H. Shinn and Joshua Eisenman, China and Africa: A Century of Engagement. Philadelphia: University of Pennsylvania Press, 2012, p. 189.
6. Andrew S. Erickson and Austin M. Strange, Six Years at Sea . . . and Counting. Washington: The Jamestown Foundation, June 2015, pp. 123–134.
7. Author's conversation in Shanghai on May 6, 2016.