After Fatal Attack on Shi'as, Saudi Arabia Gets Tough on Terrorism
Publication: Terrorism Monitor Volume: 12 Issue: 22
By: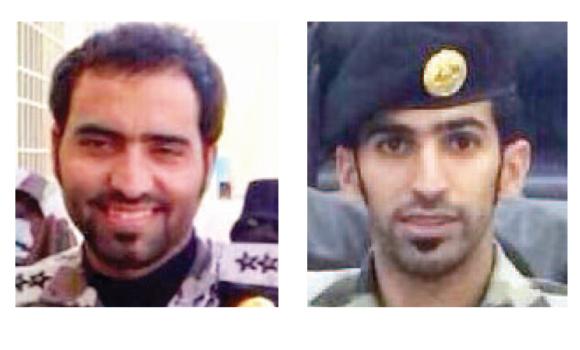 On November 3, five people were shot dead and nine others wounded when three masked gunmen attacked a group of Shi'as who were leaving a mosque at the village of al-Dalwa in Ahsa governorate in Saudi Arabia's eastern region. The attackers reportedly used machine guns and pistols in their attack, which took place as the victims were leaving a Shi'a ceremony commemorating Ashura, which marks the death of Imam Hussain, the Prophet Muhammad's grandson. Within 24 hours, Saudi security forces reported that they had arrested six suspects as part of "simultaneous security operations implemented in Shaqra governorate in Riyadh region and Ahsa governorate and Khobar city in the eastern region" (al-Riyadh, November 4). Two members of the Saudi security forces and two suspects were reportedly killed in the operations. Further arrests have been made since then, with a total of 26 suspects reportedly being detained to date (al-Sharq al-Awsat, November 7).
The attacks, the most significant to take place in Saudi Arabia in several years, have refocused attention on Saudi Arabia's efforts to tackle domestic extremism. The attack is also significant for two further reasons. Firstly, the attack is an ominous example of a planned sectarian violence taking place in Saudi Arabia and the attack clearly had much in common with anti-Shi'a attacks elsewhere in the region. Secondly, the attack points to the dangers posed to the kingdom by the large numbers of Saudis fighting abroad. Such fears are underlined by several developments which followed the attack. In particular, media reports indicated that while some of those arrested in follow-up operations were directly linked to the al-Dalwa attack, others with no relation to the attack were detained after armed attacks against security forces during these subsequent raids (al-Sharq al-Awsat, November 7). In addition, several of the arrested suspects were reportedly Saudi citizens who had infiltrated back into Saudi Arabia after being involved with militants in Iraq, Syria and Yemen (Saudi Gazette, November 4; al-Sharq al-Awsat, November 7).
The government's response to the al-Dalwa attack did, however, also highlight some positive developments. For instance, the Saudi security forces' rapid response to the attack and their public announcement just hours after the incident that the suspects had been apprehended is evidence that Saudi authorities recognize the importance of taking firm steps against sectarian violence, as well as evidence of effective Saudi policing work. In the same vein, the Saudi Supreme Council of Clerics also issued a quick condemnation describing the attack as "criminal" and urged Saudis to "close ranks" against "the enemies of our religion and our homeland [who] aim to attack our unity and stability" (al-Riyadh, November 4; BBC, November 4).
Such invocations of national unity and calls for the maintenance of the Saudi societal cohesion were further evident in other official statements and in both state and privately owned television stations, as well as in the Saudi press. This emphasis on social cohesion by the government and the religious authorities, combined with media reports celebrating Saudi society's resistance to terrorist attempts to divide society, runs counter to the decades-long sectarian rhetoric that often surfaces in Saudi public discourse. The Saudi regime, for both domestic and regional reasons, has always backed the Wahhabi religious establishment, which is based on rigidly conservative interpretations of Islam and is often critical of Shi'a practices. Indeed, the international press has often noted the tendency of both Saudi institutions and individuals to label Shiites as "rejectionists" and "heretics" and justify attacking them (Al-Monitor, April 28, 2013; Reuters, November 5). Additionally, organizations such as Human Rights Watch have argued that Saudi Shi'as face systemic discrimination in "public education, the justice system, religious freedom and employment" (Human Rights Watch, November 6). While some such criticisms no doubt remain valid, the recent actions by various arms of the Saudi state may signal that the authorities are now seeking to define the limits of such speech inside the kingdom, as well as to demonstrate the state's opposition to sectarian violence.
However, the need to contain the sectarian discourse and ameliorate systemic discrimination against Shi'a citizens is the not the only issue that confronts the Saudi government. While the kingdom has downplayed the number of Saudi nationals fighting in both Syria and Iraq, some reports estimate Saudi fighters in Syria "at 12,000, with 3,872 reported killed and 2,689 said to have disappeared" (BBC, September 3). Saudi Arabia's active support for the removal of Syria's president, Bashar al-Assad, has also helped to stoke the civil war there in which the Islamic State organization has emerged as a powerful and dangerous faction. In addition, aside from the government's policy on Syria, thousands of private Saudi funders are alleged to have given money to help arm Islamist groups in Syria, while Saudi extremist clerics have also encouraged Saudi nationals to fight abroad against Shi'a "rejectionists" in Syria and Iraq and even against the Shi'a Houthis in Yemen (The Guardian, November 4). Although the government criminalized fighting abroad in February and March of this year – along with conducting a series of arrests and convicting several terrorists – the Saudi government has yet to implement tougher regulations against private Saudi individuals who are funding armed groups in Syria. It also remains unclear how far Saudi Arabia will attempt to challenge the sectarianism that is embedded in much of its society. Although the government has made broken new ground in emphasizing Saudi social cohesion and taking steps to defuse intercommunal tensions, for instance, with officials visiting victims of sectarian violence in hospitals and attending their funerals, key challenges, such as restricting institutional and private support of militant groups in Syria, remain ahead.
Zaina Konbaz is currently a research assistant at the Middle East Institute (MEI).