Al-Qaeda in the Arabian Peninsula Sets Assassins Loose in Strategic Shift
Publication: Terrorism Monitor Volume: 10 Issue: 19
By: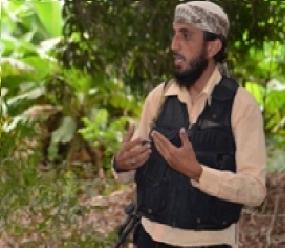 The experiment in governance by al-Qaeda in the Arabian Peninsula (AQAP) and the allied Ansar al-Shari'a movement that attempted to establish seven Islamic Emirates in southern Yemen ended in July after less than a year. The end came with a massive June offensive against the main AQAP and Ansar al-Shari'a strongholds of Jaar and Zinjibar (Abyan governorate) by the Yemeni army, backed by the Popular Resistance Committees (PRC). This offensive paved the way for the government's seizure of Lahj governorate the following month (Yemen Post, July 20). Along with this territorial setback, AQAP suffered other crushing blows as a consequence of U.S. drone strikes and a new momentum in the counterterrorist operations ushered in by President Abd Rabbuh Mansur Hadi's administration, which has resulted in the killing of several top-level figures and dozens of detentions. Bereft of its operational bases and under increasing pressure from improved Yemeni-U.S. counterterrorism cooperation, AQAP appears to be on the defensive, operating mostly in the shadows. Nevertheless the Islamist group is gradually adapting its strategy and tactics, not merely attacking political, security and military targets through a persistent campaign of low profile operations, but by also bringing its struggle to the capital Sana'a and other new areas of the country.   
AQAP's Assassination Scheme 
The new direction of the jihadist campaign in Yemen was first announced in June by the Ansar al-Shari'a's amir, Abu Hamza al-Murqoshi. In an interview, al-Murqoshi openly declared that, if the government "would not stop mounting campaigns in Abyan to annihilate its people, we will certainly transfer the battle to other regions and to the major cities like Sana'a, Aden and others" (Madad News Agency, June 15). Confirmation of al-Murqoshi's warning came just three days later, when a suicide bomber blew himself up in Aden, killing General Salem Qutn, military commander of the Southern Region of Yemen and one of the highest ranking security officers assassinated in the country so far (Yemen Times, June 21). AQAP claimed responsibility for Qutn's killing, clarifying in its communiqué that the general was targeted for his leading role in the military campaign in Abyan and Shabwa governorates. The message also warned of a similar fate for all those involved in the army's offensive. [1] As the army mounted new operations in southern Yemen after Qutn's assassination, AQAP and Ansar al-Shari'a effectively shifted from guerrilla warfare to an assassination campaign directed against three main targets – security symbols and officials of the Yemeni Government; members of the security establishment responsible for investigations of AQAP attacks and operations and lastly, elements of the PRC, regional militias made up of local tribes that have sustained the army's offensive against the two Islamist groups (Al-Tagheer [Sana'a], August 20).
The efforts of AQAP and Ansar al-Shari'a in this new phase of the Islamist insurgency have been both persistent and effective: 
In July, Colonel Mohammed al-Qutami, an officer of Yemen's Political Security Intelligence (PSI), was killed after a bomb planted in his car exploded in al-Sitten neighbourhood in Sana'a (

Al-Akhbar

[Beirut],

July 4). 

Also in July, AQAP killed the 12-year-old son of Shaykh Majid al-Dhahab, leader of al-Qayfa tribe in al-Bayda governorate. The shaykh's son was killed when handed a package filled with explosives from a man claiming it was a gift for his father,

with a message reading, "Those who stand against al-Qaeda will be killed" (Yemen Post, July 28).

After three prior assassination attempts, Colonel Abdullah al-Maouzaei, a senior police officer responsible for tracking down AQAP militants, was killed a few days later by an IED placed in his car in Aden (

The National

[Abu Dhabi], July 24).

In early August, AQAP assassins targeted Brigadier General Omar Barashid, killing the dean of

the Command and General Staff College and his bodyguard in a roadside bombing

in al-Mukalla, Hadramawt governorate (AFP, August 10).

Colonel Yahya Saleh al-Khadili of the Duleim Air Base headquarters was shot dead outside his home in Sana'a on September (

Saba News,

September 5).

General Abdullah al-Ashwal, one of the most prominent intelligence officer in Yemen's Political Security Intelligence, was shot dead in central Sana'a by masked men on a motorcycle (Yemen Times,

September 27).

Colonel Ahmed al-Bakarani, a senior intelligence official, was killed at his office in Aden (

Yemen Post,

September 30).

Five people were killed (though not the target) in a September 27 bombing in Lawdar intended to kill Muhammad al-Aidorous, head of the Jaar PRC that helped expel al-Qaeda from Zinjibar (

al-Shorfa

[Sana'a], October 5; Yemen Post

,

September 29).

Yemen's Defense Minister, Muhammad Nasser Ahmad, has been the target of seven assassination attempts by AQAP since the interim government came into existence last year. The last of these efforts came on September 11 when an explosion outside a Yemeni Cabinet meeting killed 12 people but left the Minister unharmed (Yemen Times, September 11).  

 
Alongside this series of assassinations against personalities of the security establishment, AQAP unleashed a string of revenge attacks at the same time against local tribes blamed for changing sides by fighting alongside the Yemeni Army in its offensive in the south. Tellingly, AQAP militants attempted without success on five occasions to assassinate Abd al-Latif al-Sayyed, leader of the PRC in Jaar and a former AQAP operative who now commands PRC units responsible for fighting Ansar al-Shari'a and AQAP in southern Yemen (Saba News, September 22, Yemen Times, September 23).   
On the one hand, this assassination campaign suggests that AQAP, after its failure in open warfare in southern Yemen and the loss of its strongholds in that region, is resorting to old tactics while trying to retain its relevance by showing an ability to eliminate those who stand against the movement. On the other hand, AQAP still seems to retain the potential to stage major operations and can easily move its operatives throughout other parts of Yemen, including the capital Sana'a, in a clear attempt to counterbalance its debacle in the south. 
Counterterrorist Pressures 
While an August 6 suicide bombing that killed 55 people during a tribal gathering outside the home of AQIM-defector and PRC commander Abd al-Latif al-Sayed in Batis (Abyan governorate) marked the bloodiest AQAP attack in the last five months, an attack against a police academy in Sana'a resulting in ten police cadets being killed, highlighted the ability of the organization to strike the security apparatus at its core and to a certain degree to exploit its weaknesses (Yemen Observer, August 6; Yemen Post, August 4, al-Shofra, August 7; Yemen Times, July 12). The latter operation appeared to be a preparatory stage for the assault against the intelligence headquarters in Aden, in which a group of militants first detonated a suicide car-bomb and then raided the building with automatic weapons and rocket-propelled grenades, killing 14 members of the security forces (Saba News, August 18). It was the third attack of this kind against the same building in the last few years. 
While in many respects attacking Yemeni security symbols falls within AQAP's overall strategic priorities, it is also possible to discern a calculated situational response by the movement, which has been crippled by drone raids that have made its sanctuaries increasingly unsafe, and by the sustained counterterrorist efforts implemented by the Yemeni administration. President Hadi has so far been more cooperative with U.S. counterterrorism officials than his predecessor Ali Abdullah Saleh, as seen in the remarks of Yemeni Foreign Minister Abu Bakr al-Qirbi, who said his government had requested that the U.S. uses drones "in some cases" to target al-Qaeda leaders and militants (al-Arabiya, June 27). The militants see the UAV raids as lethal weapons and difficult to elude, a view confirmed both by the growing references to drones in AQAP propaganda and by the number of operatives killed in remote strikes. AQAP blame the Hadi administration and the president's security officials for being directly responsible for the increase in U.S. drone operations and for being a party to "Obama's Crusade." [2] 
Despite mounting some lethal attacks in recent months, AQAP has undoubtedly suffered serious blows to both its operational capabilities and organizational abilities as a consequence of drone strikes. The group has been forced to look for new areas to set up training camps due to the vulnerability of its previous sanctuaries to air strikes, such as those in the Rada'a district of al-Bayda'a governorate. According to the Yemeni Interior Ministry, AQAP tried to move operatives to Ibb and al-Daleh governorates last July, where the mountainous and rugged topography of the region would offer better protection from drone attacks (al-Shorfa, July 16). 
In addition, AQAP and Ansar al-Shari'a have been noticeably tardy in claiming responsibility for attacks in recent months, and it is safe to assume that their media apparatus has been severely weakened by the combined effort of airstrikes and counterterrorism operations. As media prolificacy has been one of the hallmarks of both groups so far, it is particularly striking that AQAP has not yet issued any statement to confirm or deny the death of Sa'id al-Shihri, the militant organization's Saudi deputy amir. Yemen's Defense Ministry claimed that al-Shihri was killed on September 2 in a military operation in the Wadi al-Ain area of Hadramout along with six other militants, allegedly in a strike carried out by an unmanned U.S. Predator (Saba News, September 10). However, the body suspected to be that of al-Shihri was too badly burned to permit normal means of identification. A Yemeni official from the criminal investigation announced that an American team was expected in Yemen to conduct a DNA test on what was believed to be al-Shihri's body (Asharq al-Awsat, September 16, Yemen Observer, September 20). Should it be confirmed, the death of the AQAP deputy emir would undeniably represent a painful blow to the organization, extending a list of senior members killed by drones in the last months that includes Khalid Batis, involved in the 2002 bombing of the French oil tanker Limburg, Kaid al-Dhahab, AQAP's amir in Baydah, and Fahd al-Quso, who has been described as AQAP's external operations chief.  
Conclusion
Under the constant pressure of combined U.S.-Yemeni counterterrorist efforts and having failed to hold their southern emirates, AQAP and Ansar al-Shari'a are currently on the defensive, operating in the shadows through a sustained assassination campaign against security and governmental figures of the Yemeni establishment. Nevertheless the organizations retain the capability of staging major operations, mainly due to their ability to exploit the weaknesses of the Yemeni security apparatus. It is conceivable that this scheme is partially the result of a strategic adaptation made by the two organizations, which have presented their retreat from the south as "a tactical withdrawal that surprised and shocked everyone while preserving all the forces and ammunitions." [3] While in many respects speaking about a strategic withdrawal is an obvious propaganda effort aimed at disguising their real level of despair, the tactical retreat is not a novelty in the jihadist parlance. The hijra, in reference to the journey or migration of the Prophet Muhammad and his followers from Mecca to Medina to escape persecution, has been a deliberate strategy adopted by a number of jihadist groups and it could now represent an appropriate move for AQAP while it tries to reorganize its ranks and recover its relevance by resorting to low profile attacks. 
In their efforts to restore the Islamist militant movement, AQAP still sees possibilities in the on-going political turmoil. The complex Yemeni transition, the difficulties the Hadi administration is facing in reorganizing the security establishment and the lack of government control in large swathes of Yemeni territory all represent major opportunities for AQAP to expand its fighting capabilities and try to reclaim its lost territory. However, it is also unquestionable that the animosity of large segments of the local tribes, the rise of the Popular Resistance Committees as new popular foes and the pressure brought by increased counterterrorist activities are all elements working against the success of the AQAP strategic shift.
Notes
1. AQAP statement no. 54, https://alfidaa.info/vb/showthread.php?t=34829  
2. Ansar al-Sharia News Report, Issue 19, http://www.shamikh1.info/vb/showthread.php?t=162284
3. Abu Zubair Adil bin Abdullah al-Adab, "Gains and Benefits of control over parts of Abyan and Shabwah," http://www.shamikh1.info/vb/showthread.php?t=170781