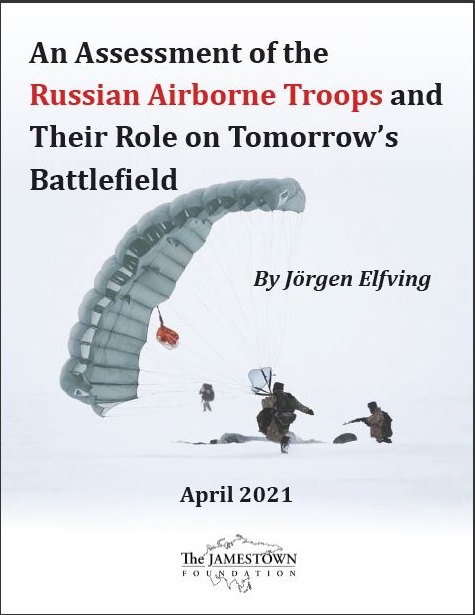 An Assessment of the Russian Airborne Troops and Their Role on Tomorrow's Battlefield
During the last several years, the Russian Airborne Troops (VDV) have undergone important changes in organization as well as the procurement of equipment—a process that is by no means complete. For the foreseeable future, the VDV is set to expand the number of units and continue to introduce modern combat vehicles like the BMD-4M and BTR-MDM. At the same time, however, the changes represent at least a partial return to Soviet practices with the reintroduction of tank units and, in the next few years, helicopter and artillery units to the VDV. In addition, the Airborne Troops' exercise activities have shown an increased intensity, with progressively more comprehensive drills in recent years. The Russian military leadership clearly continues to see the VDV as having a crucial role to play on the current and future battlefield.
Jörgen Elfving is a former Swedish army and general staff officer. During his military career, he mainly served in staff positions handling the Soviet Union/Russia. He has also previously been posted as a assistant military attaché to the Baltic States. After retiring from the Swedish Armed Forces, Elfving has worked for a number of Swedish government agencies as a consultant and participated in a research project at the Swedish National Defense University regarding the development of Russia's military capabilities.  In addition, he has been active as a translator and written a number of articles about the Russian military for a Swedish and a foreign audience as well as a book about reforms of the Russian Armed Forces.
To read the full, free report, please click on the PDF link below: