Al-Qaeda Robbers Target Jewelry Stores
Publication: Eurasia Daily Monitor Volume: 6 Issue: 25
By: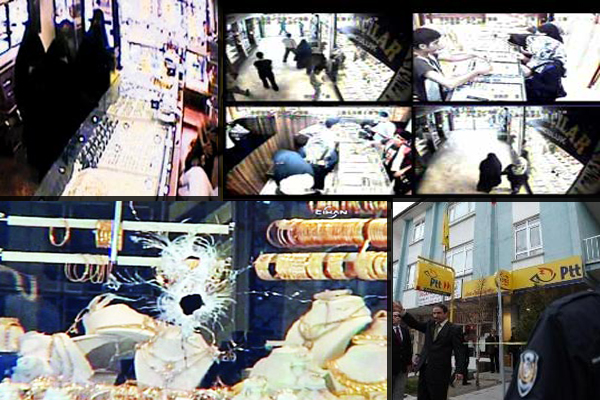 The recent crisis with Israel not only diverted international attention away from the looming danger of al-Qaeda attacks in Turkey but the growing sensitivity toward Israel may actually be motivating groups associated with al-Qaeda to attack Jewish targets in Turkey. In fact, because of the possibility of an al-Qaeda attack, Israel's El-Al airline recently terminated its flights to Antalya. Zaman reported that the CIA had notified Israeli and Turkish authorities that al-Qaeda operatives had entered Turkey to target Israeli tourists. According to the report, al-Qaeda may be seeking to attack airports in Istanbul, Izmir, or Antalya (Zaman, February 6).
It was said initially that El-Al had cancelled its Tel Aviv-Antalya flights because Turkey did not allow armed Israeli security forces on airplanes coming into Antalya and Israel insisted on having armed security personnel on board (IHA, February 4). Another Israeli airline, Sun D'Or, has also announced that it will cease its flights until March 1 for "commercial reasons" (CNNTurk, February 4). It seems that neither argument reflects the real reason why Israeli airlines have stopped flying to Antalya. The danger of an al-Qaeda attack on an Israeli target could perhaps be the best explanation behind the cancellation of these flights.
The Turkish National Police (TNP) has recently been conducting operations against al-Qaeda members. In December police arrested 38 al-Qaeda members, 22 of whom were jailed. That operation revealed that the organization was planning to hit the Israeli, U.S., and British consulates in Istanbul (Sabah, December 20, 2008). On January 29 four al-Qaeda members tried to rob a post office in the Sultanbeyli district of Istanbul, but undercover police officers who were following the suspects intervened, and a gunfight ensued. One al-Qaeda member was killed and another wounded. Two others escaped (Sabah, January 29). In following days the police arrested 11 suspected al-Qaeda members. After the arrest it was revealed that al-Qaeda militants were organizing an attack on a rabbi in Bursa (Milliyet, February 3).
Al-Qaeda has recently taken to robbing and stealing gold, money, and cars. A recent police action revealed that al-Qaeda members had stolen three cars and robbed a jewelry store and two trucks loaded with cables (Milliyet, February 3). It comes as no surprise that al-Qaeda members would steal cars or trucks for use in their attacks, but robbing jewelry stores and post offices is a new tactic in Turkey.
On July 21, 2008, a jewelry store was robbed by three people carrying Kalashnikovs; police later detected that the robbers may have been members of al-Qaeda (Sabah, December 20, 2008). On January 27 another jewelry store was robbed in Kocaeli Province by four masked men. The police think that those who attempted to rob the post office in Istanbul also might have been involved in the Kocaeli robbery (Hurriyet, January 29). On February 5 in Istanbul's Maltepe district another post office was robbed (Yeni Safak, February 5). Although it is still unknown whether al-Qaeda was involved, this robbery bares similarities to those committed by al-Qaeda.
The TNP has been closely monitoring the al-Qaeda network since the synagogue bombings in Istanbul in 2003 and have conducted a series of operations against al-Qaeda. The recent upsurge in jewelry store and post office robberies, however, is a new trend. Al-Qaeda spends thousands of dollars for each attack. The recent spate of robberies may indicate that the police have successfully isolated the individual al-Qaeda cells so that they cannot obtain cash from the central body or that the main organization has stopped financing local operations.
If al Qaeda cuts off funding for its local branches so that each group has to find its own means of financing for the attacks, then the recent series of robberies could be a possible sign of a major operation in the making. Although the TNP works hard and prevents most of the attacks in the planning stage, the recent upsurge in anti-Israel sentiment in Turkey may result in al-Qaeda members obtaining more informational assistance about potential Israeli targets from the local population.