Al-Qaeda's Future in Pakistan Amid the Rise of Islamic State
Publication: Terrorism Monitor Volume: 12 Issue: 20
By: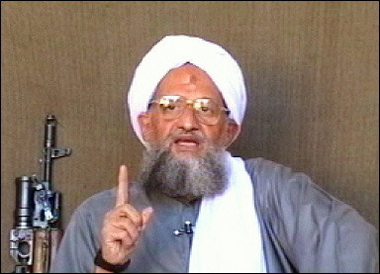 Al-Qaeda appears to be on the back foot globally. The Islamic State organization, previously the Islamic State of Iraq and Syria (ISIS) and years before that al-Qaeda in Iraq, is dominating the global jihad scene. More than 19 Islamist militant groups worldwide have pledged allegiance to Islamic State amir Abu Bakr al-Baghdadi, some of whom used to be affiliated with al-Qaeda (Intel Center, October 9). It is unclear how al-Qaeda will compete with this new jihadist group, which threatens al-Qaeda's leadership. However, in Pakistan, where al-Qaeda Central is based, it seems that al-Qaeda does have a future. The establishment of al-Qaeda in the Indian Subcontinent (AQIS) in September is one major step by Ayman al-Zawahiri to reaffirm al-Qaeda's standpoint concerning Pakistan (The Express Tribune [Karachi], September 3).
Pakistan remains pivotal for al-Qaeda as it is home to Al-Qaeda Core or Central. Veteran al-Qaeda leaders still maintain residences in tribal areas of Pakistan. Al-Qaeda maintains close relations with principal Pakistani Islamist militant groups such as: Harkat-ul Jihad-e-Islami (HuJI), Harkat-ul Mujahideen (HuM), Lashkar-e-Jhangvi (LeJ), Jaysh-e-Muhammad (JeM), Tehrik-e-Taliban Pakistan (TTP) and, to some extent, Lashkar-e-Taiba (LeT). [1] The perception that most Pakistani Islamist terrorist groups would sooner or later bandwagon with the Islamic State has not come to fruition. Apart from some members of the TTP, specifically from the Fazlullah group, and a less-known Tehrik-e-Khilafat Pakistan, no major Pakistani Islamist group has pledged allegiance to Islamic State (The News [Islamabad], October 15).
Al-Qaeda in Pakistan
There are many reasons why these Pakistani militant organizations would not be interested in leaving al-Qaeda for the Islamic State organization.
· Personal Contacts
As stated earlier, al-Qaeda maintains a strong presence in settled areas of Pakistan and in the tribal areas between Pakistan and Afghanistan and it has long-standing ties with Pakistani Islamist terrorist groups. These contacts predate al-Qaeda's establishment in Pakistan in 1988 by Osama bin Laden. The leadership, over a period of time, has cultivated contacts based upon personal interactions, sometimes intermarrying with tribal women, establishing strong tribal ties. Al-Zawahiri himself is believed to be married to a woman from the tribal areas after settling there following the U.S. invasion of Afghanistan (The Nation [Islamabad], June 18, 2011).
· Financial Support Networks
Al-Qaeda has been providing financial support to Pakistani Taliban and Punjab-based Islamist networks since its arrival in Taliban-ruled Afghanistan. This support is pivotal to Islamist violent non-state actors operating in Pakistan. Al-Qaeda's financial network has always been crucial for jihadi groups in the country for continuing their activities and, above all, this support base strengthens the Islamist network in Pakistan by funding religious seminaries, Islamist charity organizations, proselytizing groups and, to some extent, even Islamist political parties.
· Taliban and Afghanistan
Osama bin Laden pledged allegiance to Mullah Omar, the supreme leader of the Afghan Taliban. This act technically made al-Qaeda subservient to the Taliban and, in fact, part of the Afghan Taliban network. Al-Qaeda has high hopes for a Taliban regime returning to Kabul after the withdrawal of most U.S. forces from Afghanistan in 2014. Al-Qaeda's current amir, Ayman al-Zawahiri, renewed the oath of allegiance to Mullah Omar after the rise of the Islamic State organization (al-Nafir, July 20).
· Training and Indoctrination
The Taliban regime in Afghanistan had neither had the expertise nor the interest in training Islamist jihadists. They outsourced the training part to al-Qaeda during their rule, giving al-Qaeda a monopoly over training of jihadists from all over the world. During the five years of Taliban rule, al-Qaeda trained thousands of local and foreign jihadists. Al-Qaeda-trained and indoctrinated jihadists are part of many Islamist groups currently operating in Pakistan.
· Proximity
Proximity to Pakistan and Afghanistan is pivotal in the case of al-Qaeda. The core of al-Qaeda is in Pakistan and continues to guide jihadist organizations, both foreign and local, operating in Pakistan. The Islamic State organization, formed out of territories carved out of Iraq and Syria, is perhaps more interesting for Middle Eastern, North African and European jihadists, but it is far away from Pakistan. From the local jihadist perspective, the Pakistani regime operated hand-in-glove with the United States, therefore the jihadists consider the Pakistani government as "apostate." Joining the Islamic State organization and establishing a new jihadist base in Pakistan would, therefore, be considered a futile effort, as many fronts are already available in the homeland.
· Pakistan
For al-Qaeda, Pakistan is crucial. It is a country with a plethora of Islamist groups (violent, political, puritanical and proselytizing with assorted charity wings and non-violent supporters), nuclear weapons, a huge landmass, tribal areas where the organization can operate freely, dense cities in which to find safe havens and a segment of the population sympathetic to Islamist ideals. This is more than the Islamic State organization could acquire in Iraq and Syria. Al-Qaeda can also capitalize on Pakistan-India animosities and it maintains ties with Islamist organizations with an anti-India demeanor.
Al-Qaeda in the Indian Subcontinent
On the other hand, al-Qaeda is reinvigorating itself with the creation of al-Qaeda in the Indian subcontinent (AQIS) in early September. Ayman al-Zawahiri announced the establishment of AQIS in a 55-minute video message:
This entity was not established today, but it is the fruit of a blessed effort for more than two years to gather the mujahideen in the Indian subcontinent into a single entity to be with the main group, Qaedat al-Jihad, from the soldiers of the Islamic Emirate and its triumphant amir, Allah permitting, amir of the Believers Mullah Muhammad Omar Mujahid. [2]
Al-Zawahiri named Asim Umar, a known jihadist ideologue in Pakistani, as the amir of AQIS.
Brigadier General Zahoor Fazal Qadri, an army officer of Pakistan's powerful Inter-Services Intelligence (ISI), became the first target of AQIS on September 6 in the Punjab province. The assailants targeted Qadri while he was off duty and offering prayers at a shrine belonging to his family. In a brazen attack on the shrine, the armed assailants killed Qadri and two others while wounding seven more. AQIS spokesperson Usama Mahmood claimed responsibility: "The Sargodha attack should be taken as a warning by the slaves of [the United States of] America in the Pakistani Armed Forces to leave the U.S.-backed 'war on terror' or get ready to face the consequences" (The News [Islamabad], September 20).
Just a week after its establishment, AQIS's newly appointed amir Asim Umar claimed responsibility for a terrorist attack on Pakistan Naval Ship (PNS) Zulfiqar, a Chinese-made F22P-type frigate docked at the navy's Karachi dockyard. The attackers unsuccessfully attempted to hijack the frigate and use it to target Indian or U.S. Navy ships in international waters. Interestingly, the perpetrators were all members of the Pakistani Navy. Two were killed during the attempted hijacking while four were arrested after a shootout with security forces. Another four were arrested near Quetta on their way to Afghanistan (The Express Tribune [Karachi], September 8).
Conclusion
Apart from all these favorable environs, al-Qaeda is perturbed. Al-Qaeda in the Indian Subcontinent represents the latest step in trying to reinvigorate al-Qaeda, launch high-profile terrorist attacks in India and Pakistan and flex al-Qaeda's muscles to reassure the masses sympathetic to the group. The worst case scenario would be jihadist competition between al-Qaeda and its affiliates and the Islamic State organization's affiliates in Pakistan. There is evidence that suicide terrorism is the result of competition among groups with overlapping goals and similar causes. Group competition, in the case of terrorism, yields greater ferocity in terrorist attacks as rival organizations try to influence their audience by seeking to outdo other groups as far as performance is concerned. [3] Consequently, more high-profile attacks or attempts in the near future by al-Qaeda may occur in order to stay the primary jihadist organization in Pakistan.
In order to stay in operation, al-Qaeda has to capitalize on its available resources. Apart from its current weaknesses (no territorial control, depleted leadership, living in the shadows and a detached network), al-Qaeda still possesses some arrows in its quiver: al-Zawahiri is a seasoned strategist; al-Qaeda still has clear doctrinal beliefs with no counter-narrative; their network is present in over 60 countries; there is a thriving culture of conspiracy theories in Pakistan and elsewhere; and they continue to receive financial support from the global Salafist community.
In the case of Pakistan, the situation still favors al-Qaeda's operations. Exceptions exist, but because of their longstanding ties with al-Qaeda, most Pakistani jihadist groups would not support the Islamic State organization over al-Qaeda. With the formation of AQIS, al-Qaeda will probably attempt to reincorporate the Islamist, violent non-state actors operating in Pakistan into its fold. The only scenario in which the Islamic State organization could penetrate the Pakistani jihadist scene would be due to sheer inaction from al-Qaeda. Otherwise, given the more than 25 years of relations with Pakistani Islamist violent non-state actors, it would be rather difficult for al-Qaeda to lose ground in Pakistan.
Farhan Zahid writes on counter-terrorism, al-Qaeda, Pakistani al-Qaeda-linked groups, Islamist violent non-state actors in Pakistan, militant landscapes in Pakistan and the Afghan Taliban.
Notes
1. All have worked with Al-Qaeda. HuJI's leader Qari Saifullah Akhter was close to the al-Qaeda leadership in Afghanistan during the Taliban era (1996-2001) and HuJI's offshoot, Brigade 313, led by Ilyas Kashmiri, later became part of al-Qaeda Central in the tribal areas of Pakistan. HuM amir Fazal ur Rehman Khalil was a co-signer of Osama bin Laden's fatwa against the United States in 1998 and was also part of the Bin Laden-led Islamic Front against Jews and Crusaders. Lashkar-e-Jhangvi, a sectarian jihadist group of Pakistan trained its rank and file at al-Qaeda-run training camps in Taliban-ruled Afghanistan. Jaysh-e-Muhammad and Lashkar-e-Taiba joined hands to perpetrate the Indian Parliament attack in December 2001 to create a military standoff between Pakistan and India in order to provide breathing space to the besieged al-Qaeda leadership along the Pakistan-Afghanistan border. HuM and JeM, along with Khalid Shaykh Muhammad, kidnapped and assassinated Wall Street Journal correspondent Daniel Pearl in Karachi in March 2002. Apart from these activities, scores of terrorist incidents against U.S. and Western interests and against Pakistani security forces were conducted by these organizations in collusion with al-Qaeda. Most importantly, the TTP provides sanctuaries and safe havens to al-Qaeda leaders in tribal areas where TTP operates as an umbrella organization of more than 27 factions. Al-Qaeda planned and executed many of the high-profile terrorist attacks while comfortably staying in TTP-controlled areas.
2. The message can be heard here https://www.theguardian.com/world/video/2014/sep/04/al-qaida-leader-ayman-al-zawahiri-islamist-india-video.
3. Please see, Mia Bloom, Dying to Kill: The Allure of Suicide Terrorism, Columbia University Press, June 2007.