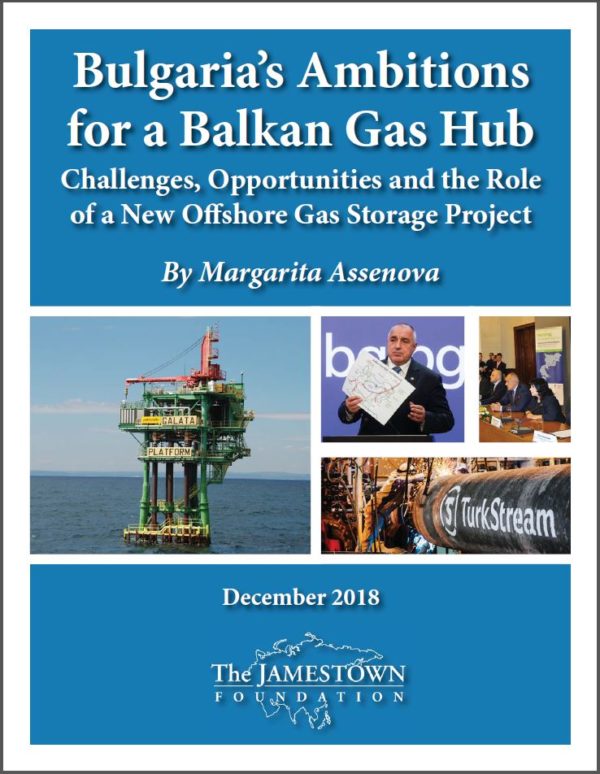 Bulgaria's Ambitions for a Balkan Gas Hub: Challenges, Opportunities and the Role of a New Offshore Gas Storage Project
The nearing completion of two major natural gas pipelines to the Balkans, the Southern Gas Corridor and TurkStream, has fueled Bulgaria's ambitions to become a regional gas hub. On November 30, the Bulgarian parliament included the construction of the Balkan Gas Hub in the national energy strategy. In order to approve the project, the European Commission has stipulated that Sofia has to secure at least three different sources of natural gas to reduce the broader region's dependence on Russian imports. In addition, Bulgaria needs to become a gas trader and not merely serve as a gas transit country.
Bulgaria is still the European Union's most vulnerable state to Russian gas supply interruptions: it depends exclusively on Russian gas deliveries, has limited connectivity with neighboring countries, and lacks sufficient gas storage capabilities. The country has a single underground storage facility for 550 million cubic meters of gas. A proposal by UK-based Petroceltic to convert the Galata gas field off the Black Sea coast to a gas storage site with a capacity of 1.5 billion cubic meters has been stalled for years. Evidently, the state-owned gas companies Bulgargaz and Bulgartransgaz, which dominate Bulgaria's unreformed natural gas sector, have obstructed competition by private investors for years.
Along with the critical choice of whether to serve as another Russian transit route or give priority to the diversification of supplies, Sofia also needs to address its domestic gas sector reform, liberalize the market, open it to competition, and privatize its state-owned monopolists.
*To download a full copy of the report, please click on the PDF link below:
Bulgaria's Ambitions for a Balkan Gas Hub.pdf