Alleged Iranian and Hezbollah Agents on Trial for Targeting Russian-Operated Radar Station in Azerbaijan
Publication: Terrorism Monitor Volume: 7 Issue: 20
By: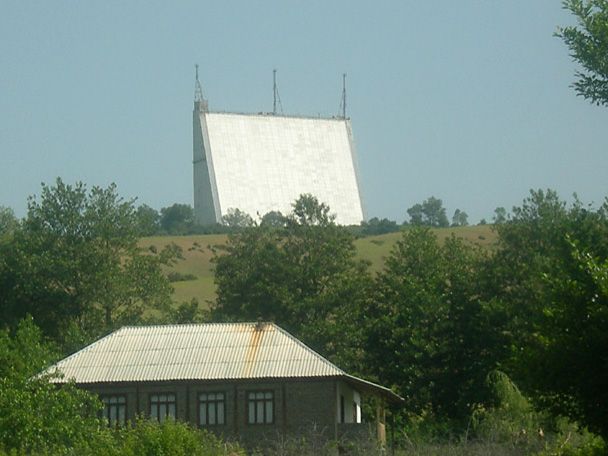 A trial of six people accused of terrorism and other serious crimes began on June 24 in Baku, Azerbaijan. Two Lebanese citizens, Karaki Ali Muhammad and Najmaddin Ali Hussein, were charged with treason, revealing secret information abroad, espionage, preparation of acts of terrorism, drug trafficking and arms smuggling. Four Azerbaijani citizens, Javid Mamadov, Vidadi Rasulov, Mushfig Amanov and Afgan Balashev all face similar charges. The alleged terrorist cell planned to bomb the Israeli Embassy in Baku as well as blow up the Russian-operated Qabala radar station. According to investigation records, the group was receiving orders from Iran's Revolutionary Guards and Lebanon's Hezbollah. Both Lebanese "had been trained and sent to Azerbaijan by terrorist organizations Hezbollah and al-Qaeda." (Trend News [Baku], June 10). The suspects allegedly planned to attract local people to cooperate with them in carrying out terrorist attacks in densely populated areas. After getting their instructions from Hezbollah, the two Lebanese arrived in Iran, where agents of the Revolutionary Guards helped them to cross the border into Azerbaijan. Once there, they are alleged to have established a group consisting of local citizens, convincing them to bomb the Qabala radar station (Dayaz, May 27).

The investigation revealed that members of the group visited the Qabala region in August 2007 and took photos of the radar station. Meanwhile, group leader Karaki Ali Muhammad visited Baku several times since 2007 to collect information about Israel's embassy. During the trial the leader of the ring admitted that he had represented Hezbollah in Iran since 2003 and his monthly wage from this organization was $900. He was ordered to collect information on the Jewish Cultural Center in Baku as well investigate a number of Iranians who "help Israel" (Turan Information Agency [Baku], June 19). Karaki Ali Muhammad was born in 1967 in the Lebanese city of Nabatia but lived for a long time in Tehran. Officially, Muhammad did not have a job while in Tehran, but he accompanied tourists to the holy places of Iran. He assembled tourist groups near Tehran's al-Nabi Mosque and was hired there by an employee of the Iranian Ministry of Security and Intelligence (Vezarat-e Ettela'at va Anmiat-e Keshvar – VEVAK).

Reports about plots to bomb the embassies of Israel, the United States and/or the U.K. frequently appear in the Azeri press. In 2007, law-enforcement agencies neutralized a group of terrorists who tried to bomb the U.S. and U.K. embassies as well as the local offices of oil companies. Local and foreign newspapers reported that the planned bombing was an attempt to avenge the assassination of senior Hezbollah operative Imad Mughniyeh, killed by a car bomb in Damascus in February 2008 (Turan News, June 10; Haaretz, May 31; LA Times, May 30). Hezbollah believes that Israeli intelligence is behind the murder.

The strangest part of the case presented by local authorities is the allegation that the leader of the terrorist cell was working for both Hezbollah and al-Qaeda. Despite previous suggestions of cooperation between Hezbollah and al-Qaeda, there is no evidence that the two organizations have planned joint operations. Both organizations have different strategies, visions and targets. Sunni-based al-Qaeda is not interested in carrying out terrorist attacks in majority-Shi'a Azerbaijan since the local targets are low-profile and would not bring any dividends (see Terrorism Monitor, May 18, 2006). Most of the Western targets in the country are well protected and the chances of implementing a successful attack are very low. There appears to be little validity to the charge that Kareki Ali Muhammad was working for both Hezbollah and al-Qaeda.

Also of interest is the fact that the group supported by Iran was trying to bomb the Qabala radar station, built by the Soviets in 1984. The station belongs to Azerbaijan and is leased to Russia until 2012. The radar facility has a range of up to 6,000 km and was designed to detect missile launches from the region around the Indian Ocean. The station hosts 900 troops of the Russian Space Forces. By attacking the radar station, Hezbollah and Iran would actually be attacking Russian property. The death of Russian servicemen in such an attack would significantly worsen relations between Russia and Iran. It is thus hard to believe that Iran would have pursued such an operation.
There is, however, another possible motive behind terrorist surveillance of the Qabala radar station. In June 2007, Russian president Vladimir Putin made an offer to the United States to use the Qabala facility jointly with Russia instead of deploying the planned U.S. missile shield in Poland and the Czech Republic. The offer was declined, in part because of U.S. concerns the Soviet-era technology in use at the station was incompatible with U.S. radar technology (RFE/RL, September 18). A Russian offer to update the facility's technology did little to change the U.S. viewpoint.

Nevertheless, the Russian president's gesture worried Iranian authorities who are concerned that an American presence at Qabala would endanger the security of Iran. Most probably the group was asked to collect as much information as possible on that facility for future use. The Baku cell would be unlikely to attack the installation immediately, either on orders from Tehran or on their own initiative, though it cannot be excluded that such an order could be sent in case American troops and technicians arrived at Qabala. For the moment, Azerbaijan's Foreign Ministry has indicated that no progress has been achieved regarding joint use of Qabala and none should be expected (Trend News, June 22; Azerbaijan Business Center, June 22).