Ankara's Facilitator Role Reflects Turkey's Broader Objectives in Iraq
Publication: Eurasia Daily Monitor Volume: 6 Issue: 143
By: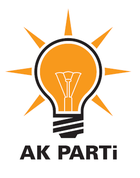 Commenting on the recent controversial contacts between American diplomats and Iraqi Sunni insurgents in Turkey, Turkish government sources have confirmed that Ankara facilitated high-level talks, and maintains that the government in Baghdad was kept informed of these developments (Taraf, July 26). This highlights the Justice and Development Party (AKP) government's earlier efforts to act as a peace broker between the conflicting parties to promote a comprehensive peace, and use its leverage in the region as an asset in its relations with the United States.
A representative from the political council for the Iraqi resistance told al-Jazeera that they held talks with American officials in Istanbul in March and May and signed a protocol on future talks. Although the spokesperson noted that these talks did not produce any practical results, he claimed that this document showed the acknowledgement of their legitimacy by the United States. The Iraqi government issued a written statement, describing the protocol as interference in Iraq's internal affairs, and asking for a clear explanation from Washington and Ankara (New York Times, July 23). The State Department spokesperson acknowledged the meetings were part of American efforts to bolster political reconciliation, yet added that they took place with the knowledge of Iraqi officials. CNN also quoted an anonymous administration official who recognized the signing of "a protocol document with the group about logistics for the third round of talks" (www.cnn.com, July 24).
Although Iraqi government sources recognized such talks between American officials and Iraqi insurgents in the past, they were apparently troubled by the reported signing of a protocol. During Iraqi Prime Minister Nouri al-Maliki's visit to the United States, this development occupied a major part of his agenda. Iraqi Foreign Minister Hoshyar Zebari expressed his disappointment over this development. "How do you expect allies and friends of the government and the political process to meet and negotiate with parties that are accused of terrorism?" he asked. Secretary of State Hillary Clinton said that she was informed about the talks only recently and argued that the State Department did not authorize the signing of a protocol. She gave assurances that Baghdad would be informed of such meetings in the future. In return, Maliki expressed his satisfaction with these guarantees (www.aljazeera.net, July 25).
As it later transpired, there was indeed a protocol, which was leaked to Iraqi Shiite newspapers (www.worldbulletin.net, July 24; Vatan, July 25). The protocol was signed anonymously by representatives from the American delegation, Iraqi resistance, and the Turkish delegation. Both sides recognized Turkey's mediation efforts in future rounds of talks in the form of facilitating communication between the American delegation and the insurgents.
Speaking anonymously to the press, Turkish foreign ministry officials confirmed the talks had occurred, but emphasized that Turkey was playing a facilitator role and the initiative was undertaken by the American side. They expressed their surprise at the Iraqi government's claim that they were not informed about the talks, noting that Maliki was aware of these developments before his trip to Washington (Taraf, July 26).
Indeed, Ankara has actively worked to integrate different Iraqi factions into the legitimate political processes in order to create a viable national system. As part of this policy, Turkey has had long-running relations with the Iraqi Sunni groups. Through its diplomatic initiatives, Turkey was instrumental in convincing the Sunni groups to participate in the December 2005 legislative elections in Iraq (Bugun, December 6, 2005). Likewise, Turkey is believed to have played a key role in convincing the Sunni groups not affiliated with al-Qaeda and former Baathist elements to resolve their differences and oppose al-Qaeda's terrorist activities (ANKA, July 19, 2007).
Turkey's connections with Sunni Arabs reportedly created anxiety among Shiite and Kurdish groups (Hurriyet, December 24, 2006). In the past two years, following a redefinition of Turkey's Iraq policy, Ankara developed comprehensive ties with all Iraqi groups and formations in order to promote Turkey's economic, energy and strategic interests in the country. The declarations issued following the meetings in February and April 2008 of the Turkish National Security Council laid the foundations of this new policy. Subsequently, Ankara first resumed dialogue with the Kurdish groups in Northern Iraq in an attempt to resolve its own problems with the Kurdistan Workers' Party (PKK) (Terrorism Monitor, December 8, 2008). Moreover, Turkey also intensified its efforts to open dialogue with Shiite groups. Turkish diplomats and government officials met with Iraqi Shiite leaders and politicians, which culminated in the visit of the Iraqi radical cleric Moqtada al-Sadr to Istanbul in May of this year (EDM, May 5).
Turkey's facilitation of these talks builds on the AKP government's efforts to maintain dialogue with all Iraqi groups and encourage them to resolve their differences, as well as insisting on the need for the United States to communicate with all groups in Iraq. In that sense, this policy complements Ankara's earlier initiatives to facilitate dialogue between Syria and the United States and Israel and its Arab neighbors.
Such efforts reflect Ankara's perceptions of Iraq, which it views as a future partner, and a gateway to the Middle East. Therefore, Turkey has developed deeper commercial and strategic ties with Iraq, as reflected in its desire to bring Baghdad into the Nabucco project. However, Ankara fears that if political reconciliation cannot be accomplished, especially in the wake of the withdrawal of American forces from Iraq, the country might descend into chaos and instability, with potentially serious consequences for its own security. Therefore, Ankara wants to ensure a stable transformation of the country through a comprehensive dialogue among the various groups. As the Turkish Foreign Minister Ahmet Davutoglu has expressed on numerous occasions, the key to stability in Iraq depends on strengthening the capacity of its national institutions. In Davutoglu's view, national institutions such as the army cannot be based on factions, but need to be built on a national identity, which requires a comprehensive national reconciliation (www.dunyabulteni.net, September 22, 2008).