Are Georgia's Friends Violating Tbilisi's 'Law on Occupied Territories?'
Publication: Eurasia Daily Monitor Volume: 12 Issue: 166
By: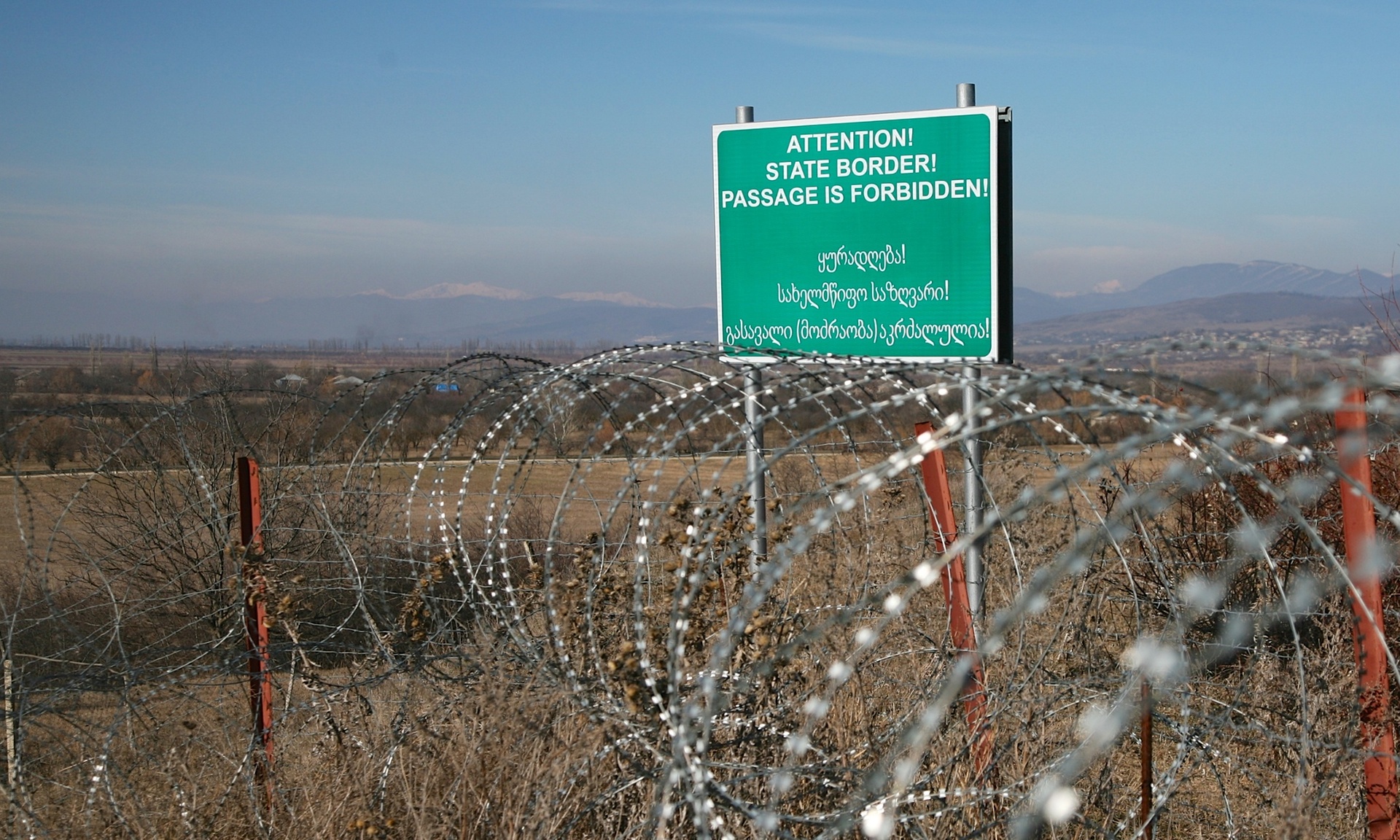 Georgia's 2008 Law on Occupied Territories explicitly bans all domestic and foreign companies from conducting any type of economic (commercial or non-commercial) activities in the Russian-occupied territories of Abkhazia and Tskhinvali region (South Ossetia). Exceptions can be made in certain circumstances but only with the special permission of the Georgian government. Moreover, the law forbids foreign citizens from traveling to Abkhazia without the direct authorization of Georgian officials. Violation of the law is punishable in accordance to Georgia's legislative acts (Smr.gov.ge, accessed September 10).
Nevertheless, the law has been repeatedly violated by Moscow, which recognized the "independence" of these enclaves in 2008, following the five-day Russian-Georgian war. Ever since then, Russia continues trade relations with and, in fact, the active economic exploitation of the two regions (For.ge, August 13; Expertclub.ge, May 4, 2011). However, it is becoming increasingly clear that the law is being violated not only by Russia, but also by companies originating in European and Asian countries that are friendly to the Georgian government. Notably, since the adoption of the Law on Occupied Territories, multiple reports have documented examples of European and Asian companies unlawfully engaging in trade relations with the separatist Abkhazian regime. Most recently, on September 4, the Georgian newspaper Rezonansi published an exposé of this phenomenon, noting that Turkey is Abkhazia's second-largest trading partner, after Russia (Rezonansi, September 4; Radio Abkhazetis Khma, October 9, 2014).
Exactly how large is the scale of foreign companies' involvement in the two separatist Georgian regions? As the research reveals, it is quite significant and essentially its full share is falling on Abkhazia for the main reason that Abkhazia is much richer in natural resources and tourist resorts than South Ossetia.
Aside from Russia, the biggest violator of the Law on Occupied Territories is Georgia's strategic partner and neighbor Turkey. In fact, Turkey is Abkhazia's second largest trading partner, with 18 percent of total trade turnover, after Russia's 64 percent. The rest of the 18 percent is divided up among various European countries (Abkhazworld, July 29, 2012). To deepen trade ties with Turkey, the Abkhazian separatist regime even established the Business Council "Abkhazia-Turkey" in 2013 (Tppra.org, accessed September 14). On the other hand, there have not been any reports of Turkish firms being involved in trade with South Ossetia.
Even before the Russian recognition of Abkhazia's and South Ossetia's "independence," Turkey was actively pursuing trade relations with Abkhazia. Subsequently, there were numerous cases of detaining Turkish trade and fishing vessels by the Georgian coast guard in the Abkhazian section of Georgian territorial waters (Civil Georgia, March 11, 2004).
After Georgia's defeat in the 2008 war with Russia, Tbilisi's naval capacity to impose proper control over sea traffic moving toward Abkhazia was significantly degraded. In turn, Turkey's trade with Abkhazia expanded (Tabula.ge, April 9, 2011), and various new Turkish businesses entered the region. Turkish firms are particularly interested in importing lumber, scrap metal and coal from Abkhazia (For.ge, August 18, 2013). As Turkey gradually expands its economic and political influence in Georgia's occupied northwest, Tbilisi remains largely powerless to stop it (Tabula.ge, April 9, 2011).
Besides Turkish firms, European companies have also expressed interest in doing business in Abkhazia. Among them were the German food company Pfeifer & Langen (Ghn.ge, February 5, 2013) as well as the Italian construction machinery firm Eurocomach (Gzapress.ge, September 22, 2014). In 2009, the Turkish branch of the Italian fashion brand Benetton even tried to open its store, United Colors of Benetton, in Sukhumi. However, the plan was scrapped after protests from the Georgian side (Opentext.org.ge, June 2, 2009). In a recent development, the international exhibition hall Fiera del Levante (located in Bari, Italy), which annually invites around 2,000 Italian and foreign companies to its trade shows, also invited Abkhazia's so-called "Chamber of Trade and Commerce," whose representative attended the venue (Ghn.ge, September 13, 2013).
On various occasions, Armenian, Greek and Israeli businessmen have also expressed interest in building hotels in the Abkhazian seaside cities of Sukhumi, Gagra and Bichvinta. In 2011, in a rare contrast to traditionally good Georgian-Israeli relations, high-ranking officials from the Israeli security consulting firm Global CST visited Sukhumi. According to the separatist regime, the two sides discussed cooperation in the spheres of agriculture, tourism, and natural resource exploitation. Israel's embassy in Tbilisi had to assure the Georgian side that Israel still supported Georgia's territorial integrity and that the businessmen visiting Abkhazia did not represent the state of Israel (Tabula.ge, April 29, 2011). Since then, there have not been any reports of Global CST conducting any more business activities in the region.
According to some Georgian politicians, a number of Italian, Australian, Chinese, Indian and Thai companies currently operate in Abkhazia (Gzapress.ge, September 22, 2014). Yet, no specific information is available as to the names of those companies or, specifically, what type of business they conduct.
Overall, it is clear that Georgia's Law on Occupied Territories continues to be gradually eroded, and this is being done mostly by companies originating in countries friendly to Georgia. This is not to suggest that all of Georgia's international partners explicitly permit those companies to break Georgian law and do business with the separatist regime in Abkhazia. Nevertheless, in search of easy and fast profit, companies and individual businessmen end up economically contributing to the survival of the separatist regime. Successive Georgian governments also have to accept some blame for this state of affairs. Had they been more diligent, steadfast and active throughout the years, Georgia's 2008 Law on Occupied Territories would have stood on much more solid ground seven years later.