Armenian Economy Emerging From Recession
Publication: Eurasia Daily Monitor Volume: 7 Issue: 38
By: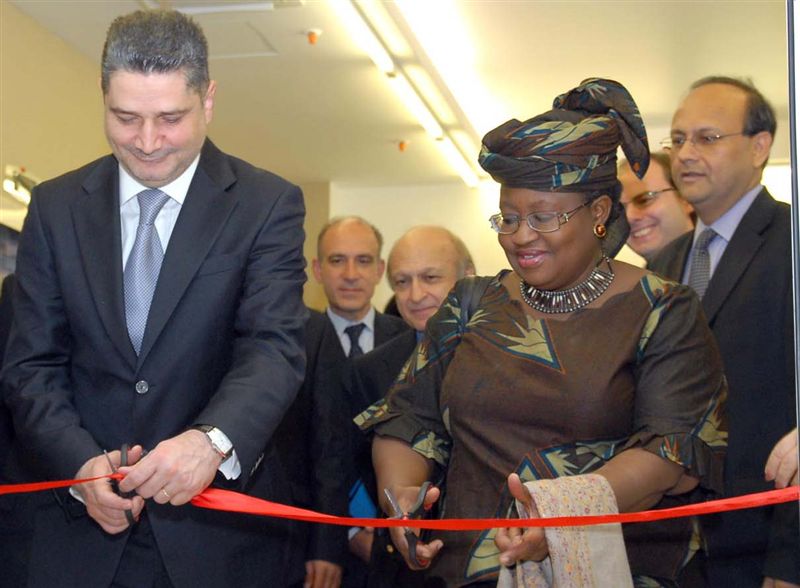 Armenia appears to be emerging from its first economic downturn in over 15 years, which was triggered by the global financial crisis. The latest macroeconomic data released by authorities in Yerevan suggests that its unfolding economic recovery may well surpass government expectations for this year.
After a decade of robust growth, the Armenian economy contracted by as much as 14.4 percent in 2009 –one of the sharpest declines in GDP registered in the former Soviet Union. Economists blamed it on a slump in construction (a key driving force in the previous growth), international prices of base metals (the country's number one export product) and multimillion-dollar remittances from Armenians working abroad and in recession-hit Russia in particular.
The Armenian government scrambled to alleviate the consequences of the recession with heavy borrowing from Russia, the International Monetary Fund (IMF), the World Bank and other international lending institutions. It secured some $1.3 billion in anti-crisis loans, which nearly doubled the country's foreign debt by the end of 2009. A large part of those funds was used to offset a serious shortfall in tax revenues and thereby prevent major cuts in government spending on social and other programs. The government has also been using such loans to shore up the national currency (the dram), finance infrastructure projects, improve small and medium-sized enterprises' access to credit and provide direct financial assistance to mining and construction firms. These anti-crisis measures have clearly not proven sufficient to avert a decline in living standards in the country. According to a World Bank report published in November 2009, the proportion of Armenians living below the official poverty line rose to 28.4 percent in the second quarter of 2009 from 25.6 percent registered during the same period of 2008. "These developments are a setback for Armenia after a decade of nearly double-digit growth … and reduction in poverty from 56.1 percent in 1998-1999 to 23.5 percent in [late] 2008," said the report (Kapital, November 18, 2010).
Nonetheless, Armenian Finance Minister Tigran Davtian claimed afterwards that Armenia is coming out of the recession with minimal losses. On February 22, the Trade and Economic Development Minister Nerses Yeritsian declared that the economic crisis was over. "I want to assure you that we have come out of that crisis well," he told journalists (www.armenialiberty.org, February 22).
Yeritsian pointed to official statistics that show the Armenian economy grew by 2.4 percent year on year in January 2010, despite a continuing downturn in the construction sector, which has been hit hardest by the recession. According to the National Statistical Service (NSS, www.armstat.am), Armenian economic growth returned primarily because of a 6.5 percent rise in industrial output. The manufacturing sector seems to have been significantly boosted by the strong rally in recent months in the prices of copper and other non-ferrous metals.
Armenian authorities and the IMF forecast late last year that GDP will grow by only 1.2 percent in 2010. Mark Lewis, the head of an IMF mission to Armenia, said the full-year growth rate should exceed 2 percent as he ended a two-week visit to Yerevan on February 17. He reaffirmed the IMF's positive assessment of the authorities' handling of the crisis and said the mission will recommend that the IMF board disburses the next $74 million tranche of a $827 million stand-by loan for Armenia approved in March 2009 (Arminfo, February 17).
"The authorities have successfully implemented a broad range of policies to address the macroeconomic challenges in 2009 … and macroeconomic policies are on track," read a separate statement issued by the IMF. The statement at the same time stressed the need for "continued structural reforms" and "additional efforts to increase competition" in Armenia. That was a clear reference to the country's flawed business environment, which Western donors have long regarded as a key obstacle to sustainable economic development (Arminfo, February 17).
The World Bank, in particular, believes that a stronger rule of law is critical for diversifying the landlocked country's economy and making it less vulnerable to future crises. Visiting Yerevan in October 2009, the bank's managing director, Ngozi Okonjo-Iweala, bluntly warned that Armenia cannot attain a higher level of development as long as the most lucrative sectors of its economy are controlled by a handful of government-linked businessmen and other "oligopolistic structures." She also called for a sweeping reform of tax administration, the creation of a "strong and independent judicial system," and a tougher fight against government corruption (www.armenialiberty.org, October 19).
Armenia's reformist Prime Minister Tigran Sargsyan subsequently publicly acknowledged the existence of "oligopolies and a low level of competition in the economy" and pledged to do his utmost to remedy the situation (Armenian Public Television, November 18, 2009). However, he has yet to follow up with any meaningful action.
The Armenian government is only raising more questions about the seriousness of Sargsyan's reform agenda with a continuing crackdown on Khachatur Sukiasian, a wealthy opposition-linked businessman, and his extended family. Last December, the government completed a highly controversial confiscation of the Bjni mineral water plant belonging to Sukiasian's SIL Concern resulting from its refusal to pay hefty fines imposed by tax authorities. Bjni and several other SIL Concern firms were raided by tax officials and accused of tax evasion shortly after the tycoon voiced support for opposition leader Levon Ter-Petrosian in September 2007. The Sukiasian family rejected the charges as politically motivated.
Earlier this month, the Armenian police briefly detained Sukiasian's younger brother Saribek before charging him with intimidating a fellow entrepreneur. Officials from the London-based European Bank for Reconstruction of Development (EBRD), which holds a minority stake in an Armenian commercial bank controlled by the Sukiasians, expressed serious concern about the case on February 16. "We are glad that Mr. Sukiasian has been released, but that does not improve the image of Armenia," Valery Razlogov, the Head of the EBRD's Yerevan office, warned at a news conference, adding: "Nor does it strengthen the business environment here" (Aravot, February 17).