Assessing Czech and Slovak Dependence on Russian Gas
Publication: Eurasia Daily Monitor Volume: 19 Issue: 89
By: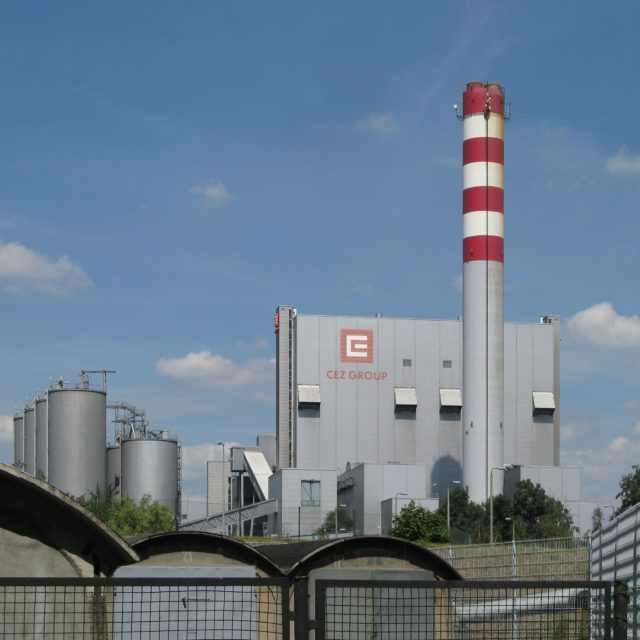 On May 31, Denmark's largest energy company, Ørsted, and the Netherlands' state-owned GasTerra became the latest victims of Russian natural gas supply termination for refusing to pay for this resource in Russian rubles, as demanded by President Vladimir Putin. In prior weeks, Moscow halted gas flows to Poland and Bulgaria, followed by Finland (TNCZ, May 30; see EDM, May 2). In contrast, the Baltic States had initiated a self-imposed Russian gas embargo in early April, preempting any possible gas blackmail from Moscow (EurActiv, April 4).
After making good on its threats, Russia reportedly cowed as many as half of its European Union (EU) customers into effectively complying with the Kremlin's rubles-for-gas decree (E15, Bloomberg, May 19). While much has been made of Hungarian Prime Minister Victor Orban's April 6 offer to pay Russia's state-owned energy company Gazprom in the Russian currency, several EU states have quietly done just that via a technical workaround. The method involves opening two Gazprombank accounts—one in euros or dollars and one in rubles—and allowing a third party to transfer the funds to rubles, which are in turn transferred to Gazprom (Česká Televise 24, March 31). This arrangement allows European states to technically comply with the EU's sanctions and save face domestically, while also satisfying the Kremlin's payment demands.
On May 20, Czechia (the Czech Republic) and Slovakia became two of the latest states to accept this alternate ruble payment arrangement. Despite both Central European countries ultimately conceding to Russia's demands, their initial responses differed considerably due to divergent threat assessments of their dependence on Russian energy. From the inception of the dispute, Bratislava refused to follow other EU states in denouncing Russia's rubles-for-gas payment decree because of Slovakia's vulnerable position vis-à-vis Gazprom (Česká Televise 24, April 3). In fact, Slovak Economic Minister Richard Sulík publicly accepted the rubles-for-gas demand as early as April 3, preceding Orban's offer (EurActiv, April 4).
Initially, Czechia's Industry and Trade Minister Jozef Síkela, who presides over Czech energy policy, defiantly stated that his country refused to pay Gazprom in rubles (České Noviny, May 2). On April 29, Czech Prime Minister Petr Fiala echoed Síkela's statements in an assurance to his Polish counterpart, Mateusz Morawiecki (iRohzlas, April 29). This promise was essentially broken on May 20, when Czech energy-giant ČEZ opened euro and ruble bank accounts. Yet the earlier willingness of Czech politicians to make bold statements to the contrary indicates that Czechia nonetheless feels less vulnerable to gas import cutoffs (Lidovky, May 19; Washington Post, May 25).
At first glance, Czechia and Slovakia appear to have similar levels of Russian energy dependence based on per capita energy imports and gas import sourcing. Czechia and Slovakia, respectively, import 87 percent and 85 percent of their gas supplies from Russia (Apl.czso.cz, 2022; Forbes.sk, May 16). However, Czechia is actually more insulated from gas cutoffs, enjoys more flexible energy sources, and has a greater potential for domestic energy production. These factors are reflected in each state's respective arrangement with Gazprom. While ČEZ will remain in its Gazprom contract until the end of 2022, it will apparently not renew the contract in 2023 (Česká Televise, February 5). Meanwhile, Slovakia will not end Russian gas imports before 2024, with new contracts in place between state-owned Slovak energy conglomerate SSP and Gazprom through 2022 and 2023 (iRohlas, May 27).
Czechia is better equipped than Slovakia to achieve short- to medium-term strategic autonomy gains from its gas infrastructure, supply routes, and energy portfolio. For one, Slovakia has 1.63 billion cubic meters (bcm) in reserves (44 percent capacity), while Czechia has 2.42 bcm in reserves (66 percent capacity) (Entsog, June 2). In addition to larger gas stores, another short-term benefit insulating Prague is that 98 percent of domestic gas supplies are bought by private traders on foreign commodity markets (primarily from Leipzig) (Mpo.cz, February 27). Since gas privatization in 2007, ČEZ is the only Czech energy company directly purchasing gas from Russia, and represents a fraction of total Czech gas supply, which, in turn, only makes up 10 percent of Czechia's total energy supply (Mpo.cz, February 27; Iea.org, accessed June 15). Coal dominates Czechia's energy production portfolio. Despite plans to phase out this fossil fuel in heating and electricity generation by 2038, coal still comprised half of domestic energy production in 2020, compared to over 80 percent in 1990 (Amo.cz, November 2021; Iea.org, accessed June 15). This means that Czechia can act more boldly than Slovakia without the threat of an immediate and total gas supply cutoff (Aktulane, April 27).
Slovakia, once almost as reliant on coal as Czechia, now obtains more than half of its electricity from nuclear power, with an additional 15 percent from hydropower and less than 10 percent from coal (Trade.gov, 2021). Though Slovakia's renewable energy portfolio provides long-term energy security (and clean and reliable power), transitioning from coal to natural gas imports made it more susceptible to short-to-medium-term supply disruptions from unexpected geopolitical developments. Moreover, while nuclear power can promote energy security in the long term, Slovakia imports enriched uranium from a Russian supplier that dominates the global nuclear fuel market (Ekonomický deník, June 4). Slovakia has two uranium deposits, but domestic uranium mining would take years to develop and could prove politically unfeasible (EurActiv, April 25). Thus, despite Slovakia's much-touted carbon transition, it depends on Russia for its two largest energy sources.
Though coal can provide strategic autonomy, it is not without political constraints. If Czechia falls back on its coal supply, it will be a serious setback to the 2038 partial coal phase-out that the Coal Commission suggested three years ago (Iea.org, 2021; Česká Televise, January 13). Prime Minister Fiala proposed accelerating the coal phase-out, but many in Czechia viewed the 2038 timeline as unrealistic even before the war in Ukraine (Odbory, May 22, 2021), and some see increased reliance on coal as the cost of strategic autonomy (iRohlas, April 27). Warsaw has already taken steps to increase coal production, and the scale of political backlash across the EU will serve as a canary in the coal mine for Czechia.
While Czechia and Slovakia both conceded to Russia's rubles-for-gas payment decree, this could soon change. Slovakia is locked into Gazprom contracts until the end of 2023, but Czechia will be at a crossroads at the end of 2022, as winter sets in and its contract with Gazprom expires. Whether or not Czechia succeeds in ramping up coal production will be one of the most important factors informing Prague's energy policy hawkishness toward Russia in the short to medium term. In the long term, Slovakia is well positioned to transition to a low-carbon economy; but in the present geopolitical climate, its reliance on nuclear and gas power comes with short-term costs vis-à-vis excessive energy dependence on Russia.