Authorities Show Little Enthusiasm for Probing Murders of Ingush Rights Activists
Publication: Eurasia Daily Monitor Volume: 6 Issue: 231
By: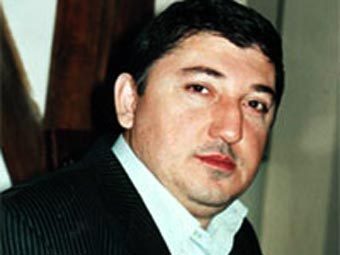 On December 12, the brother of the murdered Ingush opposition figure Maksharip Aushev, Mussa, stated that the investigation of the murder had made no evident progress since he was killed on October 25. That is despite the fact that Ingushetia's President Yunus-Bek Yevkurov and Russian Prosecutor-General Yuri Chaika took the case under their personal control. Mussa Aushev stated that the cars in which Maksharip Aushev's killers were traveling had no plates and prior to the killing had been caught by police cameras parked next to police roadblocks. "It is easy to explain why none of the policemen undertook anything, when there were cars with no plates on them [illegal in Russia]," said Musa. "They were people from the security services, the FSB" (www.kavkaz-uzel.ru, December 12).
On December 11, the policeman-killer of another major Ingush opposition leader, Magomed Yevloev, was sentenced to two years prison for the "accidental killing" of Yevloev on August 31, 2008. Yevloev's father, Yahya, is convinced that the former Ingush Interior Minister Musa Medov was involved in the killing. Yahya Yevloev is planning to take the case to the court in Strasbourg (Kommersant, December 12). The light sentence for the killer was condemned by the United States Commission on Security and Cooperation in Europe. "In today's Russia it seems that you can commit all manner of violence and outrage against the weaker segments of society and be reasonably assured of a slap on the wrist at worst," said the commission's co-chairman, (Rep) Alcee Hastings (www.csce.gov, December 15).
Meanwhile, in a rare act of simultaneous recognition of Maksharip Aushev's works in the human rights field, both Russia's ombudsman, Vladimir Lukin and U.S. Secretary of State Hillary Clinton posthumously awarded Maksharip Aushev honors for defending human rights. The Russian ombudsman also recognized the works of another famous rights defender, Natalya Estemirova of Chechnya, who was killed earlier this year (www.state.gov, www.ombudsman.gov.ru, December 9). Neither Aushev's nor Estemirova's murder has been solved.
Additional evidence of the appalling conditions of Ingush inmates in Russian prisons has emerged. One source alleged that an Ingush prisoner in Russia's Volgograd region, Askhabali Natsulkhanov, 31, has tuberculosis and an ulcer, but has not received any medical treatment. A photograph of Natsulkhanov apparently taken clandestinely in detention shows some of his intestines literally sticking out of his abdomen. The photograph was accompanied by his plea for help (www.ingushetiyaru.org, December 14). On December 13, the Islamic Committee of Russia reported that the son of the well-known Ingush writer Issa Kodzoev, Zyalmakh, was penalized along with several other Muslims for performing a prayer in prison. The Islamic Committee reported that the Muslims were treated with cruelty verging on torture (www.islamkom.org, December 13).
Ingush prosecutors have demanded that several Ingush websites, like the Ingush insurgents' website Hunafa.com, registered in Sweden, but also the independent news website Ingushetiyaru.org, registered in Russia, be shut down for extremism. The prosecutors also demanded that a LiveJournal account, ingushetiyaru, be shut down for the same reason. LiveJournal is the most popular blogging platform among Russian-speakers and is managed by a company affiliated with Russian businessmen (www.ingushetiyaru.org, December 15). Ingushetiyaru.org has extensively reported on human rights violations, sometimes being the only source of information about the most egregious ones.
The security situation in Ingushetia remains very precarious and shows signs of transforming into an even more dangerous phase.
On December 13, two explosive devices were found on a major gas pipeline in Ingushetia. The security services had to order the flow of gas to be shut off to avoid greater damage to the pipeline and the surrounding area. As a result, Ingushetia and North Ossetia were cut off from gas supplies for a day and consumers of Russian gas in Georgia and Armenia were also affected by the disruption. The attempt to blow up the pipeline was preceded by a similar one on December 9, which caused relatively little disruption. The incident revived the memory of a gas pipeline explosion in Ingushetia on September 1, which was announced to have been caused by a technical failure (www.kavkaz-uzel.ru, December 13).
Several consecutive back to back incidents on the pipelines in Ingushetia may point to a new pattern of the insurgency's attacks in Ingushetia and its surroundings. The great stir that recent infrastructure failures and the derailment of the Nevsky Express train on November 27 caused in Russian society may have convinced the insurgency leaders to begin targeting infrastructure. The expansion of their attacks may have an international dimension, as the countries of the South Caucasus may be affected. Equally, it is plausible that the FSB may use attacks of this type as an additional tool to cause problems for neighboring Georgia, without being held responsible for it. In either case, it is a dangerous turn that calls for more international attention to the region.
Meanwhile, attacks targeting law enforcement personnel in Ingushetia are continuing. The latest attack took place on December 13, when unknown assailants fired at two policemen in a car, wounding them (www.kavkaz-uzel.ru, December 13).
The instability of the situation in Ingushetia is matched by its fluid government, which is still being formed by President Yevkurov. The most notable among Yevkurov's expected new appointees is the republic's former Interior Minister, Ruslan Meiriev, who is predicted to become head of the president's administration. Meiriev was dismissed as Ingushetia's Interior Minister by President Dmitry Medvedev following the devastating terrorist attack on the police headquarters in Nazran in August (Kommersant, December 10).