Azerbaijan Breaks Iranian-Linked Spy Network
Publication: Eurasia Daily Monitor Volume: 9 Issue: 56
By: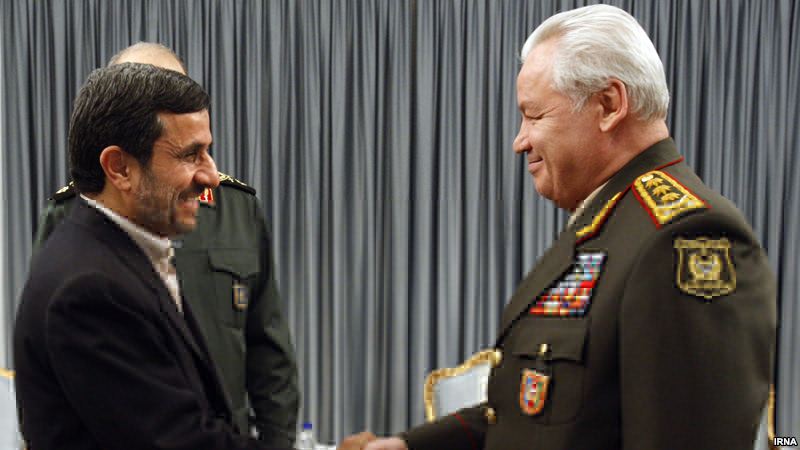 The South Caucasus has emerged as a battleground between Iran and its adversaries. Recent weeks have seen Iranian assassination attempts against Israeli diplomats in Baku and Tbilisi, a massive Israeli-Azerbaijani arms deal (EDM, March 7) and, most recently, the announcement that Azerbaijan's national security ministry had arrested 22 Azerbaijani citizens allegedly linked to an Iranian-plot to attack the Israeli and US embassies in Baku (trend.az, March 14).
Without confirming the specific charges, the State Department observed that, "For years, we have seen the Iranian Government use violence to advance its own political agenda, and considering it is the principal state-sponsor of terrorism, it would come as no surprise that it would engage in such efforts" (Office of the State Department Spokesperson, March 16).

A Ministry of National Security statement said that they found "firearms, cartridges, explosives and espionage equipment" when they arrested the suspects. Azerbaijani officials claim that Iranian agents had recruited the suspects starting in 1999. Their purpose was to help Iran's secret services gather intelligence on foreign embassies, organizations, and companies in Azerbaijan and stage attacks against them. Iran's Revolutionary Guard Corps supposedly trained them in espionage and combat techniques at military camps in Iran.
Although the arrests occurred in January and February, the government delayed announcing them until after Defense Minister Safar Abiyev returned from a two-day visit to Tehran, where he met President Mahmoud Ahmadinejad and other Iranian officials. Ahmadinejad assured Abiyev that, "The Islamic Republic of Iran always supports the independence, grandeur, and territorial integrity of the Republic of Azerbaijan" (Fars News Agency, March 13). He also claimed that, "The mutual enemies of the two countries seek to halt the enhancement of ties between Tehran and Baku" (Press TV, March 13). Citing their mutual interests, Iranian Foreign Minister Ali Akbar Salehi called for expanding Iran-Azerbaijan ties (news.az, March 14).
Despite these generous words, last month the Iranian Foreign Ministry complained to the Azerbaijani ambassador to Tehran about Azerbaijan's $1.6 billion arms deal with Israel (https://www.presstv.ir/detail/231314.html). Azerbaijani officials have argued that the purchase was not directed against Iran and designed only to strengthen the Azerbaijani military's capacity against Armenia, whose troops occupy Azerbaijani territory.
During his recent visit, Abiyev again insisted that Azerbaijan would never attack Iran or permit other countries to use Azerbaijan's territory for that purpose, reaffirming the content of a March 7 joint statement of the Foreign Ministers of Azerbaijan, Turkey and Iran in Nakhchivan (News.Az, March 13). After that trilateral meeting, the Iranian Ambassador to Baku chastised the media to end their negative coverage of Iran-Azerbaijan relations (APA, March 9).
Iran has other reasons to bully Azerbaijan, which has suffered from Iranian threats since it gained independence from the Soviet Union. In recent months, Azerbaijani officials have repeatedly announced the arrest of Iranian spies, detected Iranian–backed plots to kill prominent Israelis in Azerbaijan and worried about Iranian-backed religious extremists among Azerbaijan's own predominately Shiite population.
Millions of ethnic Azeris live in Iran and might prefer to join what some Azeri nationalists refer to as "Northern Azerbaijan" rather than remain as Iran's largest ethnic minority (Trend, February 1). Iran also wants to discourage Azerbaijan from collaborating with the United States and Israel, which receives most of its oil from Azerbaijan, to counter Iran's regional ambitions (Tehran Jomhuri-ye Eslami, March 3). Claiming that Azerbaijan is colluding with Israel's Mossad and the CIA to kill Iranian nuclear scientists (Press TV, February 22) is a means to dissuade Azerbaijan from sharing intelligence regarding Iran's nuclear progress.
Georgia has found itself caught between a desire to maintain tolerably decent ties with Iran while still respecting the strategic interests of the United States, its main foreign protector. Iranian agents are suspected of seeking to kill Israeli diplomats in Georgia, most recently on February 13 when Tbilisi police found a bomb on the car of an Israeli Embassy employee (Today's Zaman, March 14). Georgia and Iran introduced a visa-free travel regime last year that, while it has boosted the Georgian tourist industry, nevertheless allows Iranian agents to more easily operate in Georgia and its neighbors.
Even Armenia is cross-pressured. Yerevan traditionally maintains close ties with Iran as a means to pressure Azerbaijan. Iran also offers important economic links to Armenia, whose border with Azerbaijan and Turkey remains closed, requiring that all international trade pass through Georgian and Iranian territory. Late last month, the two governments agreed that Iran will export gasoline and oil products to Armenia (Trend, February 28). But Armenia wants to improve ties with the United States and its economic and strategic interests would suffer in an Iranian-US war, which among other problems would disrupt Armenian commercial use of Iranian territory (ArmeniaNow, February 28, 2012).
All three South Caucasus states fear that a war involving Iran would harm their economies by discouraging foreign investors that still recall the Russia-Georgia War of 2008. In addition, a war could lead to massive refugee flights into the South Caucasus, whose countries still shelter many internally displaced people from the 2008 conflict and the earlier Nagorno-Karabakh war.
Tehran lacks a direct deterrent against an Israeli or US attack. Iran could use its proxies, Hamas and Hezbollah, to retaliate against an Israeli first strike, but Tehran can more easily threaten US regional assets as a means of inducing Washington to continue discouraging an Israeli (or US) attack against Iran. These assets include the Persian Gulf monarchies as well as US facilities in Iraq and Afghanistan, but also US partners in the South Caucasus. Iranian strategists like to keep tensions in the South Caucasus brewing to remind Washington of this asymmetric option as well as to frighten the regional governments into pressuring the United States and Israel to refrain from using force against Iran.