Belarus: 19th Century Geopolitics Lives On
Publication: Eurasia Daily Monitor Volume: 13 Issue: 45
By: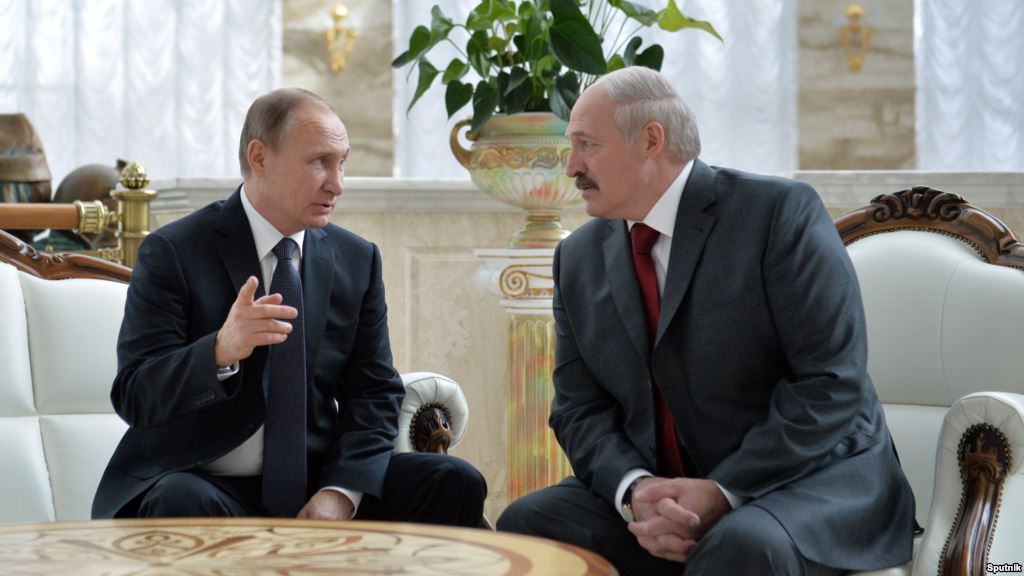 In January 2009, that is, during the previous (2008–2010) thaw between Belarus and the West, the International Monetary Fund set up a line of credit for Minsk worth $2.46 billion and then increased it to $3.56 billion precisely when (June 2009) Russia reneged on transmitting the final $500,000 portion of its own $2 billion loan to Belarus (Grigory Ioffe, Reassessing Lukashenka: Belarus in Geopolitical and Cultural Context, 2014, p. 88). Just weeks ago, in February 2016, the 2009 situation—or rather its mirror image—was replayed. This time, concerned about Belarus cozying up to Europe, Russia announced that its much-delayed (and even rumored as no longer pending) loan by the Eurasian Development and Stabilization Fund will be paid out to Minsk within days (Belta, February 26). While the overall sum has not been disclosed, by all accounts this is the long-discussed $2 billion loan required for Belarus to stay afloat while servicing its earlier debts. It is also worth recalling that, in late 2010, Russia only agreed to revoke export tariffs on all of its oil sold to Belarus after the latter country started receiving Venezuelan oil via the Odessa–Brody pipeline.
According to a popular point of view, geopolitics is an archaic 19th century discipline that has no relevancy these days. In today's world it is the knowledge-based economy, not control over large swaths of geographic space that is really important. This is what Barack Obama spelled out in late 2014, while delivering his searing criticism of Vladimir Putin's policies in southeastern Ukraine (RT, December 30, 2014). And yet, developments in several world regions do not entirely support this underlying observation. While the future of the knowledge-based economy can hardly be overemphasized, a fight for control over territory is showing no signs of obsolescence—as the wars in Syria and Ukraine make clear. In this regard, the fence-sitting position of the Republic of Belarus may be viewed as corroborating evidence as well as a textbook example of how to play along with the parties involved in a tug of war over space without engaging in a life-threatening conflict.
President Alyaksandr Lukashenka is arguably an experienced beneficiary of this tug of war over the geographic space sandwiched between Russia and the West. As such, he is living proof that geopolitics is not just a 19th century phenomenon. Since the collapse of the Soviet Union, his multiple Ukrainian counterparts never matched his skills. And to some extent, this may explain why in Ukraine Lukashenka is held in higher regard than its own leadership. While President Petro Poroshenko's approval rating is 17 percent (Gallup.com, December 23), Lukashenka is admired by 63 percent of Ukrainians (Censor.net.ua, February 10).
Conspicuously, the recent Russian announcement about the new loan to Belarus came hard on the heels of the simultaneous visit to Minsk of two groups of influential European envoys, including one from the European Investment Bank and one from the office of the European Commissioner for the European Neighborhood Policy and Enlargement Negotiations (Tut.by, February 25). On February 25, just one day prior to the loan announcement, Lukashenka attended a meeting of the Supreme Council of the Union State of Russia and Belarus. There, he held negotiations with both President Putin and Prime Minister Dmitry Medvedev. But notably, during the Supreme Council meeting, Russia's Finance Minister Anton Siluanov averred that the loan decision had not been taken yet (Svaboda.org, February 28). Not a word about the loan was mentioned by Putin or Lukashenka during their post-negotiation public statements either. Evidently, the negotiations were tough—so much so that during the televised part of the meeting, Lukashenka awkwardly addressed Putin as Dmitry Anatolyevich—the first name and patronymic of Medvedev. Putin immediately laughed the matter off by exclaiming "Sure, you know who keeps the money" (Lenta.ru, February 25).
Before his meeting with Putin and Medvedev, Lukashenka made some deliberate statements that specifically could not be easily characterized as either Russia-friendly or pro-Western. In particular, he declared that he was firmly against "Gaidar-style reforms of Russia's vintage," alluding to the privatization and economic reforms of the early 1990s, linked to then–prime minister Yegor Gaidar (Tut.by, February 22). In addition, Lukashenka declared that "in Belarus, the Syrian or Ukrainian scenarios are impossible" (Tut.by, February 23). The former statement reaffirmed the Belarusian head of state's rejection of blanket privatization and his commitment to a meticulous, large-scale privatization procedure—one that is to begin with a vote in favor of privatization by the enterprise's personnel and end with a presidential endorsement. His latter statement lambasted "a systematic use of coercion in non-military (especially in financial, economic and information) spheres that changed the essence of modern war." He suggested that the methods of destroying the state in Syria and Ukraine were previously tested in Yugoslavia, Iraq and Libya.
The retention of statehood has become somewhat of a battle cry of both the Belarusian government and the opposition. However, the opposition claims that Lukashenka fights not for Belarus but for himself. Such was a statement by one of the 2010 presidential hopefuls, the poet Vladimir Neklyaev, who used to head the "Speak the Truth" civic campaign. Neklyaev has just applied for official registration of a new movement, titled "For Statehood and Independence," which features several well-known writers, including the Nobel laureate Svetlana Alexievich, as well as some artists, a chess player, and a leader of an independent trade union. When asked by a Naviny.by correspondent whether or not Neklyaev also fights for himself, the poet responded that his only personal interest is for people to continue to read his books, which he thinks is only possible if Belarus retains its independence (Naviny.by, February 25).
Although concerned about the worsening economy, fewer Belarusians than ever before are paying attention to the opposition. It seems that effectively playing on Lukashenka's turf (i.e., by championing those goals that he set himself) will succeed even less than fighting against him—which is what the political opposition is entitled to do by definition.