Turkey–Greece–Italy Interconnector: South Stream's Latest Avatar? (Part Two)
Publication: Eurasia Daily Monitor Volume: 13 Issue: 46
By: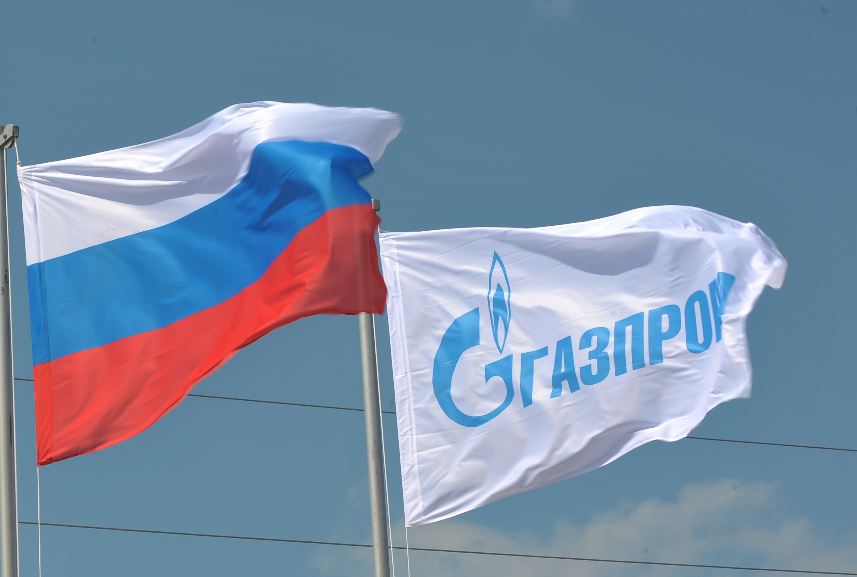 Russian Gazprom, Greek DEPA/DESFA, and Italian Edison propose a modified version of Gazprom's South Stream project, using the Interconnector Turkey–Greece–Italy (ITGI project) for a pipeline corridor to deliver Russian gas to Europe. This revamped version presupposes (like South Stream's original version) the construction of a pipeline from Russia across the Black Sea to Bulgaria, or alternatively to Turkey (Turkish Stream), either of them to feed into the ITGI (see EDM, March 3, 4).
ITGI's overland and seabed sections, on the territories of Greece and Italy, broadly correspond with South Stream's planned westbound branch. The ITGI, a joint venture of Italian Edison and Greek DEPA/DESFA, could open the way for a reinvented South Stream under this or that name, pitting this project against the European Union–backed Southern Gas Corridor. In effect, Gazprom and the ITGI project owners would be racing against the EU's project, along the same route and to the same market destination.
An examination of the interests, goals, and capabilities of the companies and countries involved suggests that Gazprom's and its new allies' chances to win this race are scant. South Stream and ITGI are two suspended projects, both looking for another chance through mutual synergies.
Moscow's salient interests are twofold. First, to obstruct the EU-backed Southern Corridor by fostering misleading perceptions that Gazprom (in tandem with ITGI) might preempt that route and that market. And second, to bypass Ukraine through a pipeline from Russia via the Black Sea to the Balkans and western Turkey. Given the modest size of Balkan countries' gas markets, however, a Black Sea bypass pipeline could not even hypothetically be justified unless gas volumes destined for Italy through the ITGI are added. Thus the two Russian goals are interrelated; and the ITGI is seen (by its owners and by Gazprom) as an opportunity to consider again a Russian pipeline across the Black Sea to Bulgaria or Turkey.
The Kremlin suspended South Stream in December 2014, following the exit of Bulgaria—an indispensable linchpin—from this project (see below). Last year, Russian President Vladimir Putin offered to shift the route across the Black Sea toward Turkey—rebranding the would-be pipeline as Turkish Stream—and onward a short distance to the Turkey-Greece border, there to feed into the ITGI. In December 2015, however, the political crisis between Russia and Turkey over the war in Syria prompted Putin to suspend his Turkish Stream proposal also, until further notice.
Gazprom incurred serious financial losses in 2015, as a result of South Stream's suspension. Those losses (compounding revenue shortfalls from the low international prices of gas) affect Gazprom's capacity to finance any further pipeline projects in the Black Sea and/or the ITGI corridor. Gazprom has paid approximately $1 billion to Italian ENI, German Wintershall, and Électricité de France for their respective stakes (adding up to 50 percent of the total shares) in South Stream Transport, the project company in charge of building that pipeline across the Black Sea. Furthermore, Gazprom is being sued for almost $1 billion by Italian Saipem, a major subcontractor, for work already performed on South Stream's maritime section. And according to Mikhail Korchemkin's estimates, Gazprom has spent $27 billion to $30 billion on pipelines, from Siberia to the Black Sea, dedicated to feeding South Stream, as well as preliminary work on South Stream's overland sections in Europe (Rossbusinessconsulting—RBK, February 24).
Meanwhile, Russia prioritizes its Nord Stream Two project, in terms of both financing and planned gas volume allocations. In this situation, Gazprom is unlikely to revive South Stream or Turkish Stream anytime soon. This also means that Russia does not have realistic options to bypass Ukraine via the Black Sea. Thus, Russia will have to continue using Ukraine's gas transit system in order to supply Romania, Bulgaria, Macedonia, Greece and Turkey's western provinces with Russian gas. Gazprom may have to await a substantial recovery of gas prices before proceeding with new pipeline construction in the Black Sea and the Balkans.
Bulgaria was a sine qua non transit country for South Stream by virtue of geography. Bulgaria, however, dropped out from South Stream in 2014, citing the European Union's legislation on competition and the energy market. The Bulgarian government clings to some hopes for a "Bulgarian Stream" gas transit pipeline (to be owned, however, fully by Bulgaria) and a "Balkan" gas storage and regional distribution hub near Varna for Russian, Azerbaijani and, eventually, Turkmenistani gas (Natural Gas Europe, February 29). But those are distant visions.
More palpably, Bulgaria's interests will be served by the construction of the Interconnectors Greece–Bulgaria and Turkey–Bulgaria. Both projects have been declared integral parts of the EU-planned Southern Gas Corridor to Europe at the recent high-level meeting in Baku (Trend, March 1). The Greece–Bulgaria Interconnector branches off from the ITGI at its Greek inception point, Komotini, and is planned to be fed with gas volumes from Azerbaijan.