Belarus Facing Risks of Unconsolidated Society
Publication: Eurasia Daily Monitor Volume: 17 Issue: 55
By: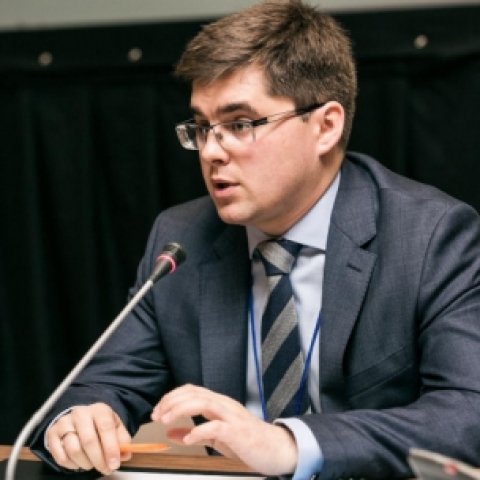 The Belarusian government's decision to try to fight the COVID-19 pandemic without a nationwide quarantine dominated international coverage of this East European country for several weeks. And yet, that perhaps understandable focus muscled out attention to a number of other key stories related to Belarus. For example, Minsk has now ratified the visa-simplification agreement with the European Union, signed earlier. So once European countries reopen their borders, the EU visa for a Belarusian citizen will be priced at $35, not $60 as before; the decision on visa applications will be delivered within 10 days whereas the term of stay of EU citizens in Belarus will be extended from 90 to 180 days (Belta, April 14). Moreover, Belarus solicited a $1 billion loan from the European Bank for Reconstruction and Development to assist 19 sectors of its economy that have sustained damage due to the coronavirus pandemic (Belta, April 16).
Along with other national leaders of the Moscow-led Eurasian Economic Union (EEU), President Alyaksandr Lukashenka participated in a video conference of the regional bloc's Supreme Council, on April 14. In his introductory remarks, Lukashenka took a clear swipe at Russia, stating that "unilateral actions of the states jeopardized trade exchange, inter-state production chains, and labor migration." He added that "selfish decisions made without regard to their consequences for even the closest partners are" inappropriate (Belta, April 14). To wit, a month earlier, Russia had closed its border with Belarus without prior consultation with Minsk (see EDM, March 24).
A day earlier, Lukashenka had doubled down on his foreign minister, Vladimir Makei's, recent criticism of the Russian media and its reactions to how Belarus is fighting COVID-19 (see EDM, April 14). "I would like to tell Russians, I mean those who are spouting nonsense about us: Do not tread on us," the Belarusian head of state exclaimed. "Why would one hammer it into Russian people's heads that those Belarusians living to the west of them are just dunces?" If the Russians really want to help Belarus, they should reduce the price of their natural gas, Lukashenka added (Belta, April 13).
Kirill Koktysh, a native of Minsk who teaches at Moscow's prestigious Institute for Foreign Relations, believes that, despite current expressions of mutual detachment, the future of Belarusian-Russian relations is bright. Markets with fewer than 300 million customers are technologically doomed, Koktysh asserts, and the world is likely to soon break up into large regional markets. The EEU, he argues, is just such a market, and it will be able to take advantage of free trade agreements with powerful Asian economies. On its own, Belarus, with its 9.5 million residents, could at best sustain a 19th century agrarian economy; so the country's niche within the EEU has no alternative the Moscow-based academic claims (Poscomsg, April 15).
Meanwhile, the opposition media's assessment of the health of the Moscow-Minsk relationship is diametrically opposed to Koktysh's. According to the Russian liberal pundit Leonid Radzikhovsky, interviewed by the Belarusian Service of Radio Liberty, "Belarusian-Russian relations are simply finished; there are no special relations between them anymore" (Svaboda.org, April 15). The two countries' ties have been poisoned by the coronavirus, aver two Radio Liberty commentators. Vitaly Tsyhankou specifically pointed to a "paradox": in Russia, the democratic opposition condemns the rigidity of the imposed quarantine, whereas in Belarus, the democratic opposition demands that Lukashenka introduce nationwide shutdowns (Svaboda.org, April 14).
Yauheni Preiherman, the head of the Minsk Dialogue (an international affairs–focused Track II and discussion platform), called upon the Belarusian opposition to cut back on acrimony toward the government and "evince more tolerance and restraint" (Nasha Niva, April 14). In fact, Preiherman's appeal is to both sides of the political divide, not just the opposition. But since it was published in the leading opposition online newspaper, Nasha Niva, it was perceived as primarily an appeal to the opposition. Preiherman contends that, faced with three global crises at the same time (a pandemic, recession and turbulent international relations), a country whose society is divided, with each side regarding the other as a mortal enemy, may not be able to retain its independence. Preiherman's appeal elicited unusual resonance with opposition-minded Belarusians.
The first response was issued by Alexander Feduta, a member of Lukashenka's winning 1994 electoral team but in opposition since 1995. In the preamble to his response, Feduta suggested that both he and Preiherman are supporters of a dialogue. But while he (Feduta) supports "the dialogue between the authorities and the opposition," Preiherman allegedly supports "the dialogue between the Belarusian authorities and those from Western circles willing to communicate with them." (Nasha Niva, April 15). Feduta's follow-ups on Facebook emphasized that the authorities need to make the first step, by at least pledging to include members of the opposition in the regional and local electoral staffs who count the ballots (Facebook.com, April 17). Under such an eventuality, Feduta said he would agree to cut back on the mocking and derisive tone of his opinion pieces castigating the authorities.
Other responses were issued by Valer Karbalevich (Svaboda.org, April 15), Siargei Navumchik (Svaboda.org, April 15) and Yury Drakakhrust of Radio Liberty, which attracted an avalanche of reader comments on its site and even more on social media. In addition, Preiherman gave an extensive interview, in which he acknowledged that his original appeal was a "cry of his soul" (Svaboda.org, April 15). Indeed, he sounded genuinely concerned about the bitter confrontation between the two segments of politicized Belarusians. Yet, crucially, he is uniquely positioned to facilitate some degree of reconciliation as someone who is not perceived as alien to either side of the ideological "barricade." Of all those who published their pieces in response to Preiherman's appeal, only Yury Drakakhrust gave it his unqualified support. According to Drakakhrust, both the government and the opposition seem shortsightedly satisfied with the current status quo and are engaged in seemingly rational political behaviors. However, the outcome of this double "rationality" may well end in a loss of independence. One possible scenario would involve Belarusians asking Vladimir Putin to rescue them from the grave health and economic crisis. While taking Preiherman's appeal seriously might not be enough to preclude this outcome, disregarding his words only boosts its probability, Drakakhrust believes (Svaboda.org, April 16).
It seems that mutual antagonism between the two opposing groups of politically active Belarusians has long made Drakakhrust's dire warning appropriate. And the present crises only add credence to this supposition.