Belarus: Prospects for the New Year
Publication: Eurasia Daily Monitor Volume: 7 Issue: 3
By: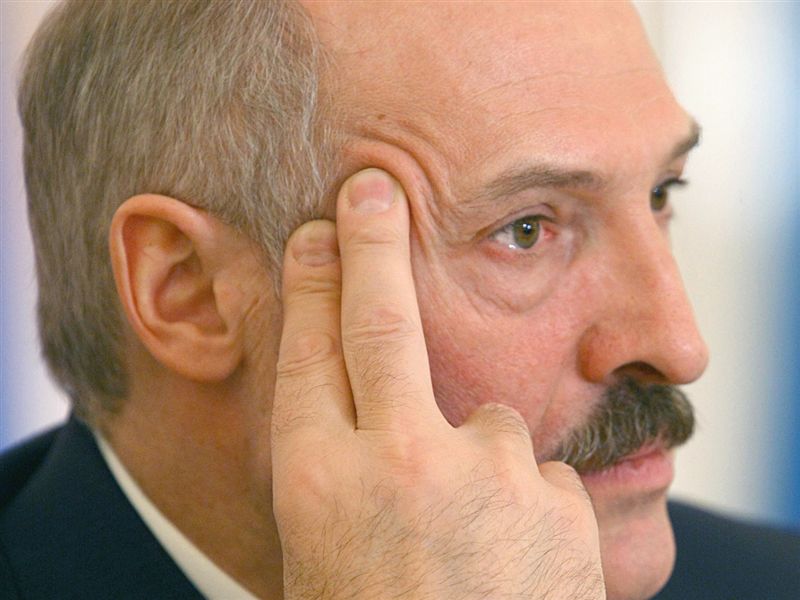 On December 30, Belarusian President Alyaksandr Lukashenka held a press conference with some 250 Belarusian journalists in the National Library of Belarus. He was asked approximately 40 questions, which focused on the financial crisis, language policy, trade and social projects, the new Customs Union with Russia and Kazakhstan, dialogues with the West and Russia, and proposed new restrictions on internet access.
Lukashenka justified his economic measures as necessities. The January 1, 2009 currency devaluation, he stated, had permitted the accumulation of $5 billion in gold and foreign currency reserves today. Allocation of budget funds to health care and education will rise by 7 percent in 2010 and for social needs by 14 percent. The average salary must rise to $500 this year (an increase of 13 percent), "a holy number." However, the issue of reform required popular backing. Thus, whereas the president expressed his readiness to sell all state property in the first six months of the year, only 10 percent of the population would support such a move (SB-Belarus' Segodnya, December 31).
The president maintained that the language question has been resolved, as citizens are free to speak either Belarusian or Russian, and there should be no dictates concerning language usage. However, the use of Belarusian is growing and each year an increasing number of students pass their examinations in their native language. Also, 2009 indicated the wisdom of official policy to create "a window to Europe," which has become Belarus' chief trading partner. Yet, despite the lifting of sanctions, Europe (the European Union) is "playing games" and wishes to use the next presidential election as a means "to hook and hold me." Similarly, union with Russia and a one-dimensional foreign policy that requires Russian friendship and support will also not work. Finally, Lukashenka stated that he would not ban the internet, but would enforce controls so that no individual would be permitted to "spread dirty things" or break the law (a draft law is under discussion) (SB-Belarus' Segodnya, December 31).
The next day in his annual New Year's Eve message, Lukashenka re-emphasized his "contract" with the Belarusian people ("Belarus is our common home") and said that it would be necessary to work for the common goal of overcoming the financial crisis in 2010, a year in which the GDP is anticipated to rise by 11-13 percent (Belorusskoe Telegrafnoe Agentstvo, December 31). Earlier, on the opposition website Charter 97, Andrei Sannikou, welcomed the "last year of dictatorship" and dismissed the Lukashenka regime –he claims the president has only 15 percent popular support– as incapable of overcoming current problems. He noted that the West has provided loans to Belarus to prevent an economic collapse in a course of action directed against Russia, but one that ignores violations of human rights, abductions of opposition figures, and preparation of a blockade on the internet (www.charter97.org, December 30).
In reality, the Belarusian authorities are in a deep financial hole. None of the economic goals can be met without foreign loans from the IMF ($3.6 billion) and Russia ($2 billion most recently with $1.5 billion disbursed to date). In early December, when Lukashenka and Medvedev met in Moscow, the Russian president declared that Russia would continue to support the Belarusian economy. Implicit in the discussions was an agreement that oil and gas prices for Belarus would remain on the same level as in 2009 (RIA Novosti, December 10) –negotiations on oil deliveries and duties are currently taking place at the governmental level.
On the other hand, Western projects in Belarus have attained a level not seen since the early 1990's. On December 22, Belarus received a $200 million development loan from the World Bank with the goal of offsetting the financial crisis and deepening structural reforms. It anticipates a rise in annual financial support this year from $100 million to $250 Million (RIA Novosti, December 23). The EU doubled the budget of its neighborhood policy, which originated in 2004, from 5 million Euros annually to 10 million Euros ($14.3 million) in Belarus in 2009, with programs in higher education, reducing illegal migration, halting the dissemination of drugs, and improving border posts (Vecherniy Brest, October 23).
The Eastern Partnership has solidified these ties following the revival of contacts between Belarus and EU over the past year, but many Western political leaders remain critical of the lack of change in Minsk. This year, however, sees the start of a series of election campaigns. They begin in April 2010 with elections to local councils. According to Mikola Lazavik, Secretary of the Central Elections Commission, they will be conducted openly with less input from local administrations, a sharp reduction of advance voting, and freer conditions for campaigning (Belorusskoe Telegrafnoe Agenstvo, January 2).
The presidential election campaign will begin before the end of the year. The EU has rarely been in a stronger position to pressure for real change in Belarus. To date, there is little indication of any relief to the harsh administration as the draft law on the internet attests. Also, Lukashenka intends to maintain stability and remain in office through support from Russia, yet without committing to any deeper political ties to the larger neighbor –a policy fraught with problems. The New Year may not see an end to "dictatorship," but it does offer some golden opportunities for change in Belarus.