Bilal al-Sudani's Death Weakens Islamic State Influence in Somalia
Publication: Terrorism Monitor Volume: 21 Issue: 7
By: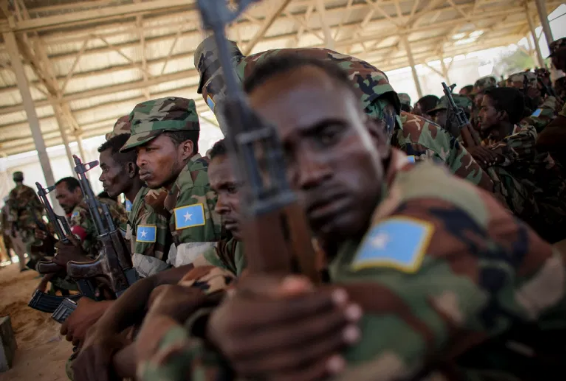 On January 26, a US Special Forces operation in the mountainous region of Puntland, Somalia eliminated Bilal al-Sudani, who was a militant trainer and financial and logistical strategist within Islamic State in Somalia (ISS). Al-Sudani, who was also known as Suhayl Salim Abd el-Rehman, died alongside 10 other members of the group in a gunfight in a cave complex in the mountainous region. The exact location of the raid was not made public, but it was reportedly in the Iskushuban area of the Cal Miskaad Mountains. The region is an ISS stronghold, and Somali media had been reporting on drone strikes there before the announcement by the US (Mostaqbal Media, January 27). The operation against al-Sudani underscored the importance of US-Somali partnership in the area of counterterrorism.
Al-Sudani's Key Role in Islamic State in Somalia, East Africa, and Beyond
Al-Sudani's death is a blow to ISS' ambitions to expand across sub-Saharan Africa. He headed a group known as al-Karrar, whose regional office facilitated financial and logistical support for the movement of tactical advisors and the production of propaganda material in IS' sub-Saharan provinces in Congo and Mozambique. Al-Sudani was therefore among the militants responsible transforming Congo's main jihadist rebel group, the Allied Democratic Forces (ADF), into what became Islamic State in Central Africa Province (ISCAP) (Intelligence Briefs, January 30).
Al-Karrar also acted as a bridge to facilitators in Europe and the IS fighters in Afghanistan. For example, al-Sudani financed Islamic State in Khorasan Province (ISKP)'s bombing of Hamid Karzai International Airport in Kabul in 2021, which killed 13 US soldiers (Muqdisho Online, February 5). Al-Sudani had been on the US's radar since 2012, when the US government placed sanctions on him for allegedly recruiting foreign fighters for al-Shabaab in Somalia (PMnews, January 27).
In 2016, US-trained Somali special forces and soldiers from Puntland State attempted to capture al-Sudani because intelligence officials viewed him as the senior most foreign ISS leader in Somalia at the time (Somalilandsecurity, February 6). The success of the operation to kill al-Sudani this year was a major boost in the fight against the jihadism in Somalia and abroad.
The Culmination of 15 Years of Counter-Terrorism in Somalia
At the center of operations against al-Shabaab is the US-backed Somali army and African Union Mission in Somalia (AMISOM), which was recently renamed the African Union Transitional Mission in Somalia (ATMIS). These troops' activities have been boosted by US air support and drone strikes. Alongside the strikes, the US has provided other forms of support including weapons, equipment, training, advice, and intelligence. In January 2023, for example, the US donated $9 million of weapons to the Somali army, including light and heavy machine guns, support and construction vehicles, explosive ordinance disposal kits, medical supplies, and maintenance equipment (Somali Guardian, January 8, 2023)
The most recent period of US military activity in Somalia began in 2007 when American forces conducted raids, drone strikes, and launched ship-based missiles against jihadist targets. The strikes had intensified during former president Donald Trump's tenure, but in late 2020 he announced the withdrawal of the 700 US troops based in Somalia. Nevertheless, around one year later, President Joe Biden redeployed an estimated 500 troops to support the government of new Somali President Hassan Sheikh Mohammed. Al-Shabaab at the time had stepped up attacks, with incidences of violent activity from 2021-2022 rising from 1,771 to 2,072 (ACSS, January 24, 2022).
Al-Shabaab is still estimated to have 7,000 to 12,000 fighters, and spends a quarter of its budget on weapons, explosives, and drones (AllAfrica.com, July 28, 2022). Although it has lost key territory and strategic population centers to Somali forces and ATMIS troops, al-Shabaab still controls large swathes of land in central and southern Somalia (Africa News, December 31, 2022). The arrival of ISS to Puntland (which it still has not been totally evicted from) in 2015 was expected to lead to a rivalry with al-Shabaab. However, the latter group still decisively maintains the larger footprint of the two in Somalia (Africa News, January 27).
Conclusion
While al-Sudani's death is viewed as a major blow to ISS, it is also touted as a boost for counter-terrorism in the Horn of Africa and other regions where al-Sudani's influence extented. It also lays bare the extent of ISS' financial and logistical services that helped expand Islamic State (IS)'s influence in sub-Saharan Africa. The operation to kill al-Sudani itself also underlines the risky nature of the efforts to counter ISS militants in Somalia. That being said, while the death of al-Sudani drew attention to IS's influence in Somalia, the "big prize" still remains al-Shabaab.