Boko Haram Opens New Fronts in Lagos and Nigeria's Middle Belt
Publication: Terrorism Monitor Volume: 12 Issue: 15
By: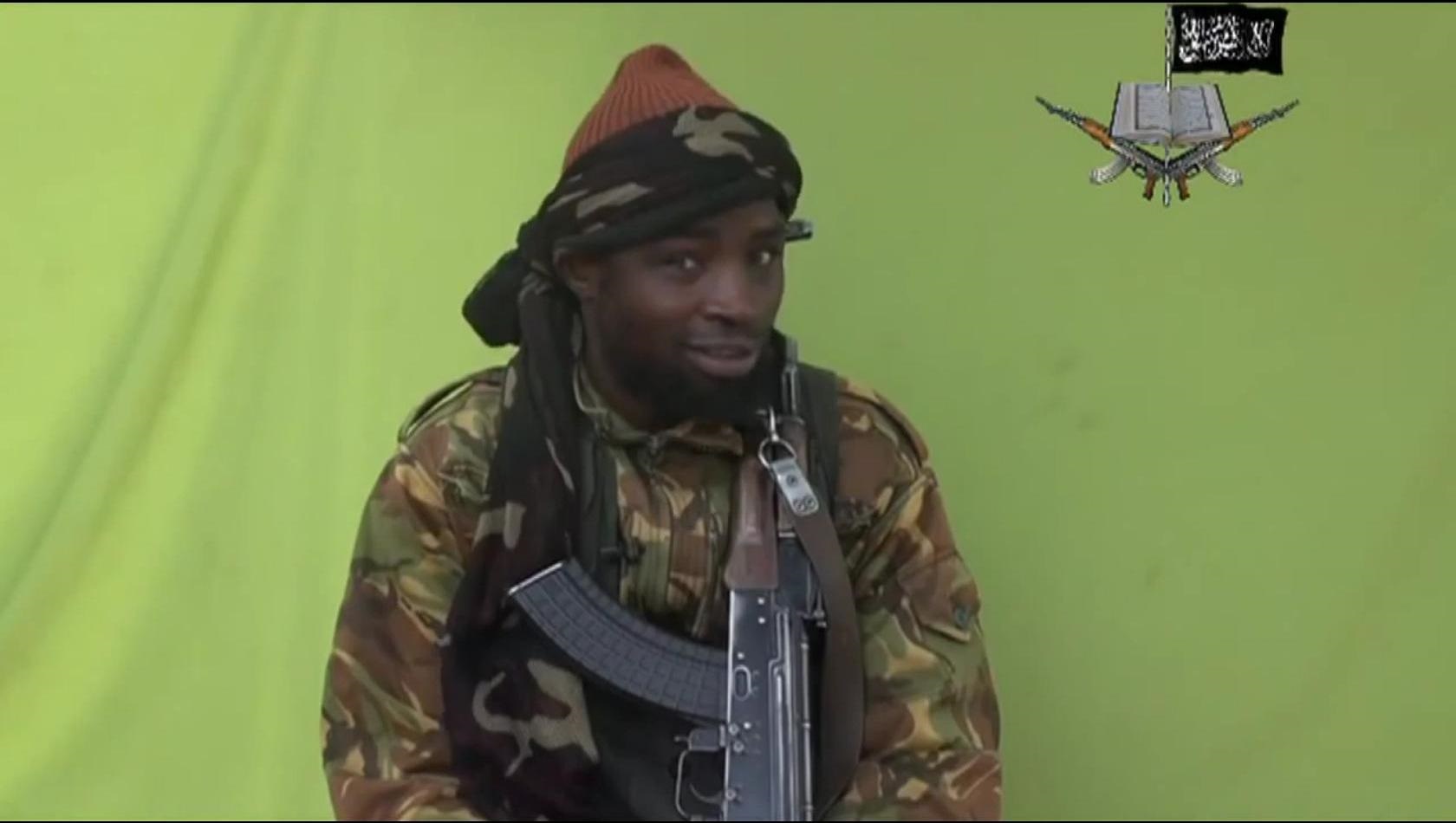 Since Boko Haram kidnapped more 250 girls from Chibok in Borno State on April 14, new signs have emerged that Ansaru – whose leaders were Nigerian members of al-Qaeda in the Islamic Maghreb (AQIM) – has reintegrated with Boko Haram and its former operatives are carrying out attacks in Nigeria's Middle Belt region (for Ansaru, see Terrorism Monitor, January 10, 2013). In addition, a new faction connected to Boko Haram deployed a female suicide bomber to attack a fuel tanker at Apapa port in Lagos on June 25 (Sahara Reporters, June 26).
The attack in Lagos was Boko Haram's first in that city and was claimed by Boko Haram leader Abubakr Shekau, who mocked Nigerian security officers for initially saying it was a "fire accident" (Punch [Lagos], July 14). The attack also realizes the goals of Nigerian AQIM militants, who trained in northern Mali to strike Western interests in southern Nigeria (Vanguard [Lagos], June 7, 2013). The attack was not without forewarning: in the last six months Shekau threatened to attack southern Nigeria three times, Nigerian security forces arrested more than 1,000 Boko Haram suspects in Rivers, Imo, Bayelsa and Abia states in the Niger Delta and in the month prior to the attack Nigeria's National Information Center and the U.S. Department of State warned of an attack in Lagos (Vanguard [Lagos], January 28; BBC Hausa, February 11; Punch [Lagos], June 18; AFP, May 3).
As a result of the attack in Lagos, there are now three active zones of operation for Boko Haram:
The border region between Borno State and northern Cameroon, where Boko Haram maintains a safe haven to train militants, hold hostages-for-ransom and launch attacks;
The Middle Belt, where Boko Haram is carrying out nearly weekly bombings of churches, malls and government facilities; and
Southern Nigeria, where a network of militants is emerging that likely includes Muslims from southern Nigerian ethnic groups.
Documents uncovered in northern Cameroon, however, reveal that Boko Haram's networks extend beyond Nigeria. A Cameroonian businessman who serves as an intermediary between Boko Haram and the Cameroonian government in hostage negotiations has exported cars from Cameroon to Qatar, while flight tickets originating in Qatar and Libya have been found in Boko Haram camps (Camer.be, June 2). Boko Haram's logistical network in northern Nigeria and the Lake Chad region is also sophisticated enough that smugglers can funnel weapons into Borno from Libya and kidnappers can apparently hide more than 200 schoolgirls from Chibok for three months without a trace (Nouvelle Expression Online [Douala], June 14).
One reason for Boko Haram's expansion southwards may be that Ansaru and other internationally connected militants are becoming active after a lull caused by the French-led intervention in northern Mali in 2013. There is evidence, for example, that a former Ansaru militant, Hussaini, was recently operating in the Middle Belt. On June 21, Nigerian security forces killed Hussaini along the Jos-Bauchi highway while his cell was ambushing a Nigerian military convoy (Defenceinfo.mil, June 21). The attack resembled an ambush Hussaini led on a military convoy in Kogi State, south of Abuja, in January 2013 (Vanguard [Lagos], January 20, 2013). Hussaini was also responsible for a November 26, 2012 prison break at the Special Anti-Robbery Squad (SARS) prison in Abuja that led to the escape of several Boko Haram members. [1]
In addition to Hussaini's operations, the series of bombings in the Middle Belt since April 2014 resemble those that Ansaru or AQIM-funded militants carried out in 2011 and 2012. During those two years, more than 20 of the 25 suicide-vehicle bombings in Nigeria were carried out in Ansaru main's area of operations in the Middle Belt and Kano and many were traced to AQIM and Ansaru funding and training networks (Vanguard [Lagos], September 4, 2011; May 11, 2013). The bombings in the Middle Belt since April include:
On April 15 and May 5, Boko Haram bombed a motor park in Abuja, killing more than 100 and 20 people, respectively. The British-born alleged mastermind of the first attack was captured in Sudan and deported to Nigeria (Interpol.int, July 16, Sudan Tribune, July 16);
On May 21, Boko Haram carried out car bombings in a Christian area of Jos, killing more than 100 people;
On June 2, Boko Haram bombed a bar and brothel in Mubi, Adamawa State, killing more than 60 people, including soldiers and civilians (Punch [Lagos], June 2);
On June 9, a female suicide bomber – the first in Nigeria's history – detonated explosives at a military barracks in Gombe, killing one soldier and herself (This Day [Lagos], June 9);
On June 25, Boko Haram bombed an elite mall in Abuja, killing 20 people just as the Nigeria-Argentina World Cup match was about to start (Vanguard [Lagos], June 25);
On June 26, Boko Haram attempted to bomb a police station in a popular market in Mubi (Adamawa State) but missed the target (pmnewsnigeria.com, June 25);
On June 28, Boko Haram bombed a brothel in Bauchi State, killing 11 people (Vanguard [Lagos], June 29);
On July 12, Nigerian police uncovered a Boko Haram plan to bomb Abuja's transport network with suicide bombers and explosives concealed in luggage (The Nation [Lagos], July 12);
On July 23, Boko Haram bombed Murtala Square in Kaduna after the Ramadan sermon by prominent shaykh Dahiru Bauchi, killing more than 30 people. A second bomb nearly killed former military head-of-state Muhammadu Buhari (This Day [Lagos], July 23; Sahara Reporters, July 23).
In addition, Boko Haram appears to have internalized Ansaru's kidnapping skills and took hostage a German NGO worker in Adamawa on July 16 as well as two Cameroonian businessmen and the children of an Islamic cleric in the same week (This Day [Lagos], July 16). The deployment of a female suicide bomber at the military barracks in Gombe as well as the Lagos attack suggests that there is also coordination between Boko Haram cells in the Middle Belt and southern zones (Punch [Lagos], June 9). Somalia's al-Shabaab announced its support for the Chibok kidnappings and there are rumors carried by the Nigerian press and a British tabloid that Boko Haram's attack on the elite mall in Abuja, its World Cup attacks and the April 15 bombing in Abuja, which resembled al-Shabaab operations in east Africa, benefitted from "technical assistance" from al-Shabaab (Punch [Lagos], April 21; Daily Star [London], April 15).
Although Boko Haram's recent operations in the Middle Belt and Lagos are of immediate concern, the longer term threat for the Sahel region is unfolding in Borno. Since April, Boko Haram has been turning Borno into an "island" by cutting off Borno's road and bridge connections to Cameroon, Adamawa and Yobe and taking towns near Chibok (Daily Post [Lagos], May 8; Vanguard [Lagos], July 14). Boko Haram has also been observed raising the black and white rayat al-uqab flag (used by Iraq's Islamic State and Somalia's al-Shabaab) along the Nigeria-Cameroon border (Daily Trust [Lagos], July 20).
Borno could become the base for the "Islamic State" that Boko Haram has called for since the founding of the group in 2002. Boko Haram could monopolize the use of force in Borno but allow locals to govern their own affairs according to tribal and religious customs or expel people from towns and then "govern" more easily in towns where there are few or no people. Boko Haram may also follow the Islamic State's strategy of operating in remote borderlands between two countries (Nigeria and Cameroon in this case) and then rapidly expanding deeper into regions where the militants have already established logistical networks (e.g. Niger and Chad). The movement might also attempt to seize a major population center like Maiduguri (equivalent to Mosul for the Islamic State).
Shekau's pledge of support for the Iraqi-Syrian Islamic State and use of the black-and-white rayat al-uqab flag used by the Islamic State in the background of the video in which he claimed the Lagos attack suggest he is receiving inspiration from the Islamic State, while other Sahelian militants, such as the leader of Movement for Unity and Jihad in West Africa (MUJWA), Hamada Ould Muhammad Kheirou (formerly close to Ansaru), also now support the Islamic State. [2] The current series of attacks in the Middle Belt and Lagos may also divert the attention of the Nigerian security forces' from Borno and allow Boko Haram to continue increasing its control over northeastern Nigeria.
Jacob Zenn is analyst of African and Eurasian Affairs at The Jamestown Foundation. He provided testimony to U.S. Congress on "The Continuing Threat of Boko Haram and Ansaru" in February 2013 and on "Islamist Militant Threats to Eurasia" in November 2013 and was a panelist on Nigerian security at the House of Commons in London in June 2014.
Notes
1. See https://www.youtube.com/watch?v=_1m5-zV3zfU.
2. See https://justpaste.it/nusraazawad.