Boko Haram in Senegal: Expanding West Africa Province
Publication: Terrorism Monitor Volume: 14 Issue: 19
By: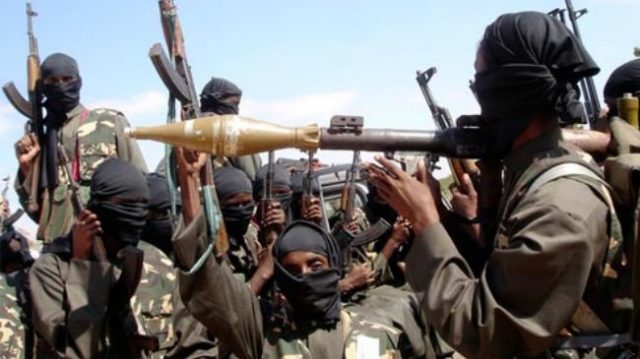 During the past six years, Boko Haram has been principally operational in Nigeria and, to a lesser extent, in neighboring Niger, Chad and Cameroon. Now, beyond Nigeria and its border regions, Senegal has unexpectedly become a country where the group is attempting to expand its regional influence both ideologically and operationally.
In Nigeria, Abubakar Shekau, as the head of Jamatu Ahlis Sunna Lidawatti wal Jihad (JAS), announced his jihad against Nigeria and the United States in 2010. Later, in 2015, he pledged allegiance to Islamic State (IS), rebranding as IS' West Africa Province, although the media still tends to refer to both entities as Boko Haram. Since IS dropped Shekau from the leadership position of West Africa Province in favor of Abu Musab al-Barnawi in August 2016, West Africa Province has mostly focused on the border areas between Nigeria and its neighboring countries. Shekau, who has since August 2016 reverted to his original position as leader of JAS, is largely focused on the interior parts of northeastern Nigeria's Borno State.
While many Senegalese jihadists profess admiration for Shekau, it is unclear if he is really behind Boko Haram's Senegal "project." The movement instead appears to be mostly a Senegal-born initiative driven by Senegalese imams who have adopted a Boko Haram salafi-jihadi ideology in opposition to their forefathers' sufi heritage. Moreover, factional leaders close to Abu Musab al-Barnawi seem more likely to be involved in the project, given their experience and regional contacts.
Nonetheless, such a project is of value to IS and could be emblematic of the way IS and an "independent" JAS under Shekau can still cooperate on certain matters, despite the very public differences between them.
The Senegal 'Project'
The most prominent Senegalese imam linked to West Africa Province is Alioune Ndao of Kaolack, a city outside of Dakar. According to the Senegalese security forces, when Ndao was arrested, he had two satellite phones that showed constant communication with West Africa Province. Ndao was also the Quranic teacher of Makhtar Diokhane, who was arrested by Nigerien authorities in Niger in November 2015 for sending money from West Africa Province to his wife in Senegal in support of the project.
Diokhane was in Niger to negotiate the release of three detained fighters (Seneweb, August 17). In court, he acknowledged that West Africa Province wanted to finance a cell in southern Senegal, but argued that he stayed with West Africa Province (in Nigeria or Niger) only so as to teach the Quran to fighters, not to participate in the conflict himself.
Ndao and Diokhane were not the only Senegalese connected to West Africa Province. Authorities said a Senegalese individual arrested in Dakar had been communicating with his brother who was in Nigeria fighting with West Africa Province (Premium Times, November 13, 2015). The man, whose name was not released, was one of several Senegalese citizens found to be communicating with, or receiving money from, relatives in West Africa Province.
There is no apparent connection between either Ndao or Diokhane to Senegalese foreign fighters with IS in Libya (Seneweb, June 2). Nonetheless, among the estimated 30-plus Senegalese foreign fighters with IS in Libya, a number of them joined salafi organizations in university or in mosques before traveling to Libya. Some of them also intended to join West Africa Province in Nigeria, following the advice of IS spokesman Muhammed al-Adnani, who called on fighters who could not reach Syria to go to Libya or Nigeria. Indeed, one of the Senegalese foreign fighters with IS in Senegal was known as Shekau al-Senegali, in deference to Abubakar Shekau (Seneweb, July 23).
The Question of Nigerian Leadership
Although most Senegalese citizens arrested in connection with the West Africa Province's efforts in Senegal,  as well as Senegalese foreign fighters with IS in Libya, reference Shekau as their inspiration, it is unclear whether Shekau is, in fact, leading the project from his base in northeastern Nigeria. Indeed, it seems likely another militant leader is behind it.
For one, Senegal is a Francophone country, and presumably a French-speaking member of West Africa Province or JAS from Niger, Cameroon or Chad would be better placed to manage the project (Shekau speaks Hausa, Fulani, Arabic and passable English, but not French).
One such fighter is French-speaking Mahamat Daud, who facilitated the movement of Nigerians to fight with al-Qaeda in the Islamic Maghreb (AQIM) and allies in northern Mali in 2012, but broke from Shekau in 2015 over his targeting of IDP (internally displaced people) camps in Borno State. Shekau believed Muslims in the IDP camp were guilty of shirk (worshipping an entity other than Allah) for collaborating with an un-Islamic government, while Daud and other fighters with AQIM disagree with this religious interpretation (France24, August 13, 2015).
Another leader who could orchestrate a relationship between West Africa Province and Senegal is Mamman Nur. Despite now being associated with West Africa Province and loyal to Abubakar al-Baghdadi, Nur was associated with AQIM and al-Shabaab in 2011 when, with their support, he masterminded the suicide bombing at the UN Headquarters in Abuja, Nigeria, which killed 22 people (Sahara Reporters, August 5; Sahara Reporters, September 18, 2011). Nur could leverage regional connections in West Africa, including to other AQIM-turned-IS members, to provide funding to aspiring West Africa Province militants in Senegal (France 24, February 1).
Another possibility is Nigerian Khalid al-Barnawi, a former associate of Mokhtar Belmokhtar in Algeria and a founding member of the Ansaru faction, which broke away from JAS in 2012 over disputes over Shekau's ruthless leadership style and self-serving religious interpretations. He reportedly has businesses in Senegal through which he could fund the project (fulansitrep, November 24). Although he was arrested in April 2016, the Nigerian army has continued to accuse Ansaru members of facilitating the flow of Nigerian foreign fighters to IS in Libya, which would indicated Ansaru, like other former Nigerian AQIM associates, now operates alongside IS. In Libya, Ansaru militants could easily interact with other sub-Saharan foreign fighters, including Senegalese, Ghanaians and Malians who, like the Nigerians, have been prominently featured in IS propaganda from Libya (The News [Nigeria], August 22; Vanguard, April 3).
Shekau is mostly based in Sambisa Forest in Borno State and is ideologically aligned with foreign jihadist groups – first al-Qaeda, then IS and now as an al-Baghdadi loyalist but not part of IS. However, unlike Daud, Nur, Khalid al-Barnawi, or current West Africa Province leader Abu Musab al-Barnawi, he has always been the recipient of support from these groups rather than the driving force behind the relationship.
So while Senegalese members of the project revere Shekau for his ideology and charisma, it seems more likely that one of these other figures facilitated the Senegalese relationship with West Africa Province.
A Truly West African Province
The most likely scenario is that, like past examples of the evolution in Nigerian jihadism, such as the formation of Ansaru or West Africa Province ahead of Shekau's pledge to al-Baghdadi, multiple factions and leaders have had a hand in the Senegal project.
The Senegal project is, in any event, fairly small in scale, but given the split between Abu Musab al-Barnawi and Shekau, an attack by West Africa Province in Senegal could elevate the former's status in his competition with Shekau. That could, in turn, motivate new salafi cells in Senegal or spark other "start-up" initiatives in West Africa.
The IS leadership would likely also see value in West Africa Province carrying out an attack beyond Nigeria and its borderlands. Such a move would prove the West Africa Province is truly West African, and help stymie the narrative of an IS decline.