Boko Haram's Senegalese Foreign Fighters: Cases, Trends and Implications
Publication: Terrorism Monitor Volume: 16 Issue: 9
By: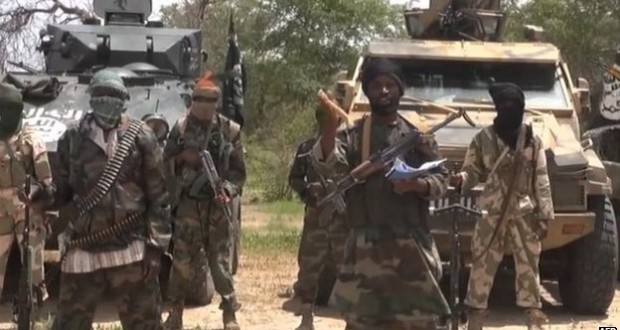 Boko Haram's international connections have long been a subject of scholarly and analytical inquiry. While the group's communications since 2009 with al-Qaeda in the Islamic Maghreb (AQIM) in Algeria and, to a lesser extent, al-Shabaab in Somalia—and with Islamic State (IS) in North Africa and Syria since 2015—are increasingly well documented, the group's ties to Senegal have rarely been explored. Nevertheless, ongoing court cases in Senegal shed light on how a group of Senegalese jihadists interacted with Boko Haram, including the group's leader, Abubakr Shekau, at a time when the group's power was at its height. [1]
It appears that Senegal, which was renowned for its tolerant form of Islam—despite the growing influence of a few pro-jihadist Salafist imams—is no longer immune from regional jihadist trends. This has in turn raised concerns over how long the country can remain invulnerable to attacks on its territory.
Senegal and Boko Haram
Given the geographical distance between Nigeria and Senegal and the scarcity of air routes between them, it was far from certain that any Senegalese jihadists would find themselves in Nigeria as foreign fighters. Much more common—and practical—for Senegalese jihadists has been to fight in neighboring countries, such as Mali. In 2012, for example, Senegalese fighters were reported in the ranks of AQIM and its allies in Mali. In 2013, some Senegalese imams voiced public support for jihadists in Mali, supposedly among the first in the country's history to do so (Le Figaro, July 4, 2012; VOA, May 28, 2013). However, no reports emerged of Senegalese fighters with Boko Haram in 2012 or 2013.
The first Nigerian militant reported to be active in Senegal was Khalid al-Barnawi. He was the founder of the Ansaru group, which broke away from Boko Haram in 2011. He had business interests in Senegal, which he reportedly used to fund major attacks in Nigeria, including the 2011 bombing of the UN headquarters in Abuja (Fulansitrep, November 24, 2015). He did not, however, launch attacks in Senegal itself.
Since the conflict in Mali reached a peak in 2013, interest in Senegalese jihadists has focused on those fighting as part of IS in Libya (France 24, January 2, 2016). Trials now under way in the Senegalese courts, however, have revealed that Senegalese jihadists fought not only in Libya and Mali, but also in Nigeria in 2014-2015. These trials offer some insight into how they arrived there.
Makhtar Diokhane
Makhtar Diokhane was arrested in Niger during a routine border check at the Niger-Nigeria border in November 2015. He was found to be in possession of a suspiciously large amount of money and was transferred by the Niger authorities back to Senegal in May 2016 (Dakaractu, May 3, 2016). Confidential reports that emerged from Diokhane's case show that he was a former student of the Senegalese Salafist imam Alioune Ndao, and that he was paid a "substantial" amount of money to become a Quranic teacher for Boko Haram at a time prior to 2014 when he was based in Mauritania.
Diokhane claimed when he was interrogated in 2016 that in 2014-2015 he had traveled to northeastern Nigeria where he met Boko Haram leader Shekau and set up a Quranic school in the so-called "Islamic State" that Shekau had declared in 2014. Diokhane also told of the difficulty he encountered when leaving Boko Haram. On the one side, there was the Nigerian military, which could arrest anyone found outside the camps and suspected of being a Boko Haram member, while on the other side, there was Shekau, who had to give authorization for anyone to leave the camp in the first place. Diokhane finally received Shekau's permission to leave the camp after some cajoling. Upon his departure from the camp, Shekau reportedly gave Diokhane 6,000,000 naira (about $20,000) to set up a Boko Haram cell in Senegal (Dakar Buzz, April 11). The cell was to be initially comprised of 11 Senegalese fighters, with the intention of recruiting new fighters to train in Kedougou forest in southeastern Senegal (PressAfrik, December 28, 2017).
Diokhane's arrest in Niger came about following the arrest of four other Senegalese men, aged between 20 and 30, who were found in possession of counterfeit money while crossing the border from northeastern Nigeria into Maine-Soroa, Niger (Dakaractu, May 3, 2016). After sending the men to prison in Zinder, Niger's second largest city, the authorities learned the four had fought for more than a year as Boko Haram militants and that they had spent time in the Sambisa Forest in Nigeria's Borno State, where Shekau was based. It became apparent that, at the time of their arrest, they were returning to Senegal to help form Diokhane's jihadist cell.
When Diokhane learned of the arrests, he traveled to Niger to "seek a solution to the problem," possibly through some undisclosed back-channel negotiation. By this time, however, French and Senegalese intelligence were already tracking his movements and phone conversations, and the Nigerien security forces were able to arrest him after his arrival in Zinder (Bamada.net, December 4, 2015).
After Diokhane's arrest in Zinder, the Senegalese security services searched his wife's home in Dakar and found 150,000 euros and a pistol (Jeune Afrique, December 4, 2015). His wife was arrested and the security services went on to raid the homes of several imams connected to Diokhane, who were found to be in possession of literature supportive of al-Qaeda.
Momodou Ndiaye (Abu Yusuf) and Moustapha Diatta
Another Senegalese, Momodou Ndiaye (alias Abu Yusuf), was also a member of Boko Haram between 2014 and 2015, a time when the group was conquering large swathes of territory in rural northeastern Nigeria. Abu Yusuf claimed to have witnessed some of Boko Haram's major battles, including the seizure of the town of Gwoza in Borno State—which became Boko Haram's "capital"—and Mubi in Adamawa State (Afrique Midi, December 28, 2017). He also said that he was nearly killed by rounds fired from a Nigerian army tank, but that the shots hit and killed his Senegalese co-fighter, Moussa Mbaye, instead
Abu Yusuf's arrest appears to have come about as a result of the Senegalese intelligence services' efforts tracking Facebook connections. Senegal's Division of Criminal Investigations (DIC) was following a Facebook group called "Dahwa Senegal" (or "Proselytize Senegal"), which, among its posts, condemned the celebrating of Valentine's Day. The creator of the Facebook group was Moustapha Diatta, whose friend Aboubacary Ndiaye was in Mauritania with Abu Yusuf sometime after the latter had fought in Nigeria (Dakaractu, February 18, 2016).  Abu Yusuf had supposedly traveled to Libya to fight with IS after his period in Nigeria, and then returned to Mauritania, via Algeria, with Ndiaye.
The security services also discovered that Diatta, who maintained the Dahwa Senegal Facebook page, had met with the imam Alioune Ndao in the Senegalese town of Kaoloack, along with two other Senegalese men who went on to join IS in Libya (EnQueteplus, February 27, 2016).
When Diatta was arrested, he admitted he had met Ndao, but claimed it was only to discuss his wedding. He also denied helping the other men travel to join IS, but later said he had assisted a failed attempt to send the daughter of one of them to Senegal. Although he claimed to believe that the group was only going to Libya to "live under sharia," text messages, electronic documents and Arabic-language videos found at his home made clear he was familiar with IS propaganda (EnQueteplus, February 27, 2016). It also emerged that Diatta himself had sent three of his own children to Libya.
As an aside, Diatta's arrest appears to have pleased his neighbors, who complained he had previously tried to force them to stop holding dance parties on the grounds they were haram (religiously prohibited) (Dakaractu, December 25, 2017).
Implications
As many as 29 Senegalese citizens have been arrested on terrorism charges related to Boko Haram's Senegal network, but it is the cases of Diokhane, Abu Yusuf and Diatta that are perhaps the most illustrative of how that network operated. For analysts, there are seven important takeaways:
First, just as in Western Europe, where a single node related to one pro-jihad imam can lead to the development of a larger recruitment network, it appears Ndao, the imam at the center of Diatta's case, played a key role in the development of the Senegalese jihadist networks. Many of the Boko Haram fighters from Senegal, as well the Senegalese who fought with IS in Libya, have met him at one time or another. Pro-jihad clerics like Ndao may be few, but they can have an outsized influence. However, although he was arrested in 2015, as with jihadist imams in Europe, it appears to have been difficult to prove that he not only holds extremist views, but has actively incited others to fight for such views.
Second, notwithstanding the influence of clerics like Ndao, the rise of jihadism in Senegal can be attributed to factors in neighboring countries, rather than economic or political uncertainties at home. The Senegalese political system and economy remain stable, but Senegalese fighters have travelled elsewhere instead, fighting in Mali, Libya and Nigeria. However, in the case of the Senegalese in Nigeria, the fighters sought to establish a cell when they returned home. That indicates the possibility of returning fighters, having trained abroad, ultimately targeting Westerners or their own "un-Islamic" governments. Nevertheless, stability in the Sahel region should be supported, and Senegal will likely increasingly send its soldiers to neighboring countries as part of regional counter-terrorism initiatives.
Third, while women do not appear to have fought alongside their male counterparts, the cases of Diokhane and other Senegalese fighters indicate they do collaborate with their husbands. In particular, their role has been to store or watch over money when their husbands have traveled to fight. In other cases, the fighters have sent their daughters to IS in Libya so they can live under sharia. While this raises the question of whether women in these groups are making their own decisions or simply "following" their husbands, it nonetheless shows the need for the Senegalese security services to consider the roles women play as couriers and in other non-lethal capacities.
Fourth, Senegal's work to uncover the fighters with Boko Haram and in Libya shows it is engaging in a comprehensive counter-intelligence approach. It is tracking otherwise open-source information and social media, as well as working with French and Nigerien authorities on tracking and monitoring the phone calls of suspects. This indicates that regional counter-terrorism coordination may be improving, and it has led to successful arrests.
Fifth, the fact the Senegalese fighters with Boko Haram spoke little English suggests Boko Haram has a sizeable number of Cameroonian, Chadian or Nigerien fighters with whom the Senegalese fighters could communicate in French, if not also Fulani. Since 2015, Boko Haram has increasingly shown French speakers in videos, and it has been known to recruit extensively in Cameroon since at least 2013. If Boko Haram could host French-speaking recruits from Senegal, it could equally host other French-speaking fighters from elsewhere in West Africa, meaning it could potentially recruit new and experienced fighters from further abroad, such as Mali.
Sixth, the Senegalese who fought with Boko Haram in Nigeria and the Senegalese who fought in Libya appear to have interacted significantly with each other. They have built ties through mutual meetings with Ndao, stays together in Mauritania and shared connections on Facebook. This suggests that rather than, as elsewhere, jihadism expanding into multiple nodes, in Senegal there is one primary individual or group of fighters that has recruited and encouraged others. This could be a positive sign that once that node has been eliminated, there may not, for the time being, be other imminent jihadist threats in the country.
Seventh, and finally, when these Senegalese foreign fighters were with Boko Haram in Nigeria between 2014 and 2015, virtually no analyst knew about them, nor did journalists report on them. Could there be other foreign fighters below the radar from outside the Lake Chad region within the ranks of Boko Haram or its rival IS in West Africa Province in Nigeria now?
NOTES
[1] In addition to the cited articles, the author has benefitted from Abdou Cisse's fastidious journalism in recording the details of trials.