Brief: Abu Sayyaf Surrenders Indicate Growing Dysfunction
Publication: Terrorism Monitor Volume: 21 Issue: 11
By: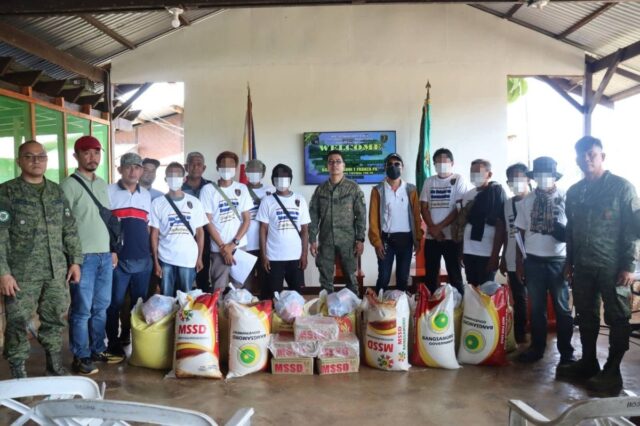 On May 23, eight former Abu Sayyaf members surrendered to the Philippine government by handing over their guns and pledging loyalty to the state (manilatimes.net, May 26). This continues the broader depletion of the group's ranks due to defections, which have put the group on the brink of extinction. Earlier this year, Armed Forces of the Philippines (AFP) spokesperson, Col. Medel Aguilar, went so far as to announce that Abu Sayyaf's "reign of terror" had ended when 20 fighters under Abu Sayyaf commander Radullah Sahiron surrendered (inquirer.net, May 24).
Sahiron himself may be deceased, according to the AFP (gmanetwork.com, May 23). Since March, the AFP has been hearing rumors that the commander, who had participated in kidnappings of foreigners as early as 1993, is no longer active. Prior to his reported death, Sahiron's most recent major operation was leading a battle in 2020 that led to the deaths of eight AFP soldiers (aljazeera.com, April 18, 2020).
Although many Abu Sayyaf commanders had pledged loyalty to Islamic State (IS), Sahiron was among the few, at least initially, to remain more "local," displaying less eagerness to consider the group a part of IS (asiasentinel.com, June 19, 2018). While a majority of the most ardent IS-loyal commanders have been killed already, Sahiron's departure from the scene would mean Abu Sayyaf's local-oriented networks are also fraying. Besides leadership deaths, the group's logistical web has been dismantled by the arrests of its key couriers (see Militant Leadership Monitor, May 5).
The latest Abu Sayyaf defections, however, are attributable to successful non-military efforts of the AFP and Philippine government. For example, the Abu Sayyaf members who surrendered on May 23 had first seen their funds cut off by the Anti-Money Laundering Council and then their recruitment disrupted by the local army brigade in Sulu, Mindanao. Ultimately, with little hope of any battle victories ahead, the Abu Sayyaf members surrendered. These militants were then inducted into the Balik Loob program, offering them education, livelihood, and social welfare benefits in exchange for their surrender (rappler.com, January 9).
Al-Qaeda and IS are both struggling with a high rate of leadership turnover (and few ideal, suitable replacements) as well as intense pressure on their entities in the Middle East. These Jihadist groups, then, are searching for a region from which they could source recruitment, funding, or win battles to use for propaganda purposes. Southeast Asia is proving to be increasingly hostile to such efforts; the region's counter-insurgency forces, especially in the Philippines and Indonesia, have significantly reduced the threats that the Jihadist groups pose locally. Nonetheless, al-Qaeda and IS have found another region—Africa—where they can continue to conquer territory and showcase battlefield successes.