Brief: ISCAP Attacks Western Tourists in Uganda
Publication: Terrorism Monitor Volume: 21 Issue: 21
By: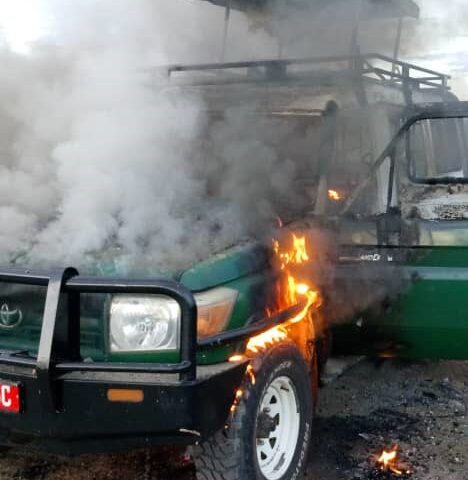 On October 18, Islamic State in Central Africa Province (ISCAP) fighters killed two foreign tourists and their local guide at a roadway near Queen Elizabeth National Park in Kasese, western Uganda. While other ISCAP attacks in western Uganda have been larger in scope than this attack, the killing of foreigners has greater potential to undermine Uganda's economy, which has benefitted from the revival of tourism in the post-COVID era (The East African, October 18).
The two deceased foreigners were on a safari during the attack, and now fears of further ISCAP attacks could discourage more foreign tourists from traveling to Uganda. Shortly after the attack, the UK Foreign Office noted the attackers "remain at large" and confirmed that the two foreigners killed alongside their Ugandan guide were British and South African citizens, respectively (NDTV, October 18). Although the Uganda Police Force stated it was "aggressively pursuing" the attackers, the UK still warned against all "non-essential travel" to Queen Elizabeth National Park. Unfortunately for Uganda, before the loss of life the country had anticipated a tourism boom, aided partly by the state's upgrading of airfields near four of its national parks (Skift, June 1).
There is reason to suspect that ISCAP's latest attack will not be the group's last raid in western Uganda, as it comes amid a broader series of attacks in the region. The most notable and brutal example was the Mpondwe Massacre, which ISCAP committed in June (Monitor [Uganda], June 18). In the attack, more than 40 people at a school were killed, including 38 students. Several students and other civilians were abducted and taken across the border to the Virunga National Park in the Democratic Republic of the Congo (DRC), where ISCAP's bases are located.
In addition, only days before the ISCAP attack on the two tourists and guide, the group fired at a truck in Kasese, killing the driver and a female passenger (Nile Post Uganda, October 14). This indicates that ISCAP is entrenching itself in western Uganda and taking advantage of its hideouts and bases in the DRC to do so (Monitor [Uganda], September 4).
Neither the British nor the Ugandan government highlighted the name "ISCAP" when discussing the October 18 attack; they instead used the group's predecessor's name, the Allied Democratic Forces (ADF)—despite the fact that ISCAP claimed the attack (Twitter/@CTNSIS, October 18). There is still reticence in both Uganda and abroad to refer to the group by its self-given name of ISCAP, out of concern that it furthers the narrative of Islamic State's expansion in Africa. Nonetheless, ISCAP's increasingly IS-style propaganda and attacks, including on Westerners, ultimately make it impossible to dismiss the group's ideological and operational ties to Islamic State.