Brief: ISCAP Conducts School Massacre in Uganda
Publication: Terrorism Monitor Volume: 21 Issue: 13
By: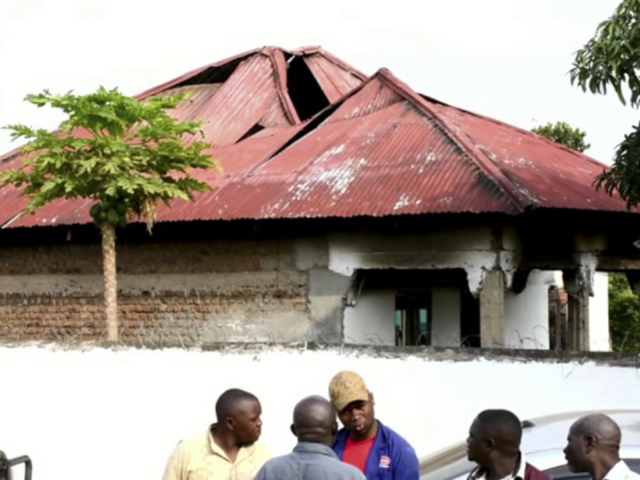 On June 16, suspected Islamic State in Central Africa Province (ISCAP) fighters conducted a massacre at a boarding school in Uganda that was located just across the border from the Democratic Republic of Congo (DRC) (mazima.ug, June 19). The group killed more than 40 of the school's students in the operation. Given their ideology and capabilities, ISCAP is the only group that could have conceivably carried out the attack. The killing of children in a school is unprecedented in post-9/11 Ugandan history. The Lord's Resistance Army (LRA) has not conducted any such attack since the 1990s, while ISCAP's predecessor, the Allied Democratic Force (ADF) last conducted a massacre of 80 college students in Kichwamba in 1998, 25 years ago (monitor.co.ug, June 18).
ISCAP has not claimed the operation. This may be because it crossed even Islamic State (IS)'s own red lines, just as late Nigerian jihadist leader Abubakar Shekau had done. As a result of Shekau's "excesses," IS replaced him with a relatively more moderate leader of Islamic State in West Africa Province (ISWAP), Abu Musab al-Barnawi, in 2016 (vanguardngr.com, August 4, 2016). While IS committed no shortage of massacres in Syria and Iraq, mass killings at boarding schools as well as incidents like the Shekau-claimed mass abduction of schoolgirls in Chibok, Nigeria were not part of the organization's approved attack repertoire.
Whether or not the attackers were aware of it, the attack in Uganda also was a strike on "foreign influence" because the school had been funded by a Canadian not-for-profit organization since its establishment in 2010 (cbc.ca, June 18). Uganda's president, Yoweri Museveni, described the attack as "criminal, desperate, terrorist and futile." This occurred only days after he condemned al-Shabaab's raid on a Uganda-manned military base in Somalia, which killed 54 Ugandan soldiers earlier in June (aljazeera.com, June 4). The two attacks suggest that Uganda currently faces a greater threat from terrorism than it has since 2001.
In response to the attack on the school, Museveni also pledged to pursue the attackers into Virunga National Park, where they are suspected to have fled with at least six of the students, who were taken hostage (theeastafrican.co.ke, June 19). In addition, he called for additional troops to be deployed to areas of Uganda that border the DRC. Nevertheless, Virunga National Park has itself become a haven for not only jihadists, but also poachers, smugglers, and other criminals who as recently as May killed three park rangers (voanews.com, May 18).
In recent years, Somalia, Kenya (to a lesser extent), Mozambique, and the DRC have been the primary targets of al-Qaeda- and IS-affiliated jihadists. The rest of the region, however, will not remain immune to such violence, as evidenced by spill-over attacks across borders, such as the recent school massacre. Another potential danger includes "revenge" attacks, such as ISCAP's disrupted plots in Rwanda in 2022, which had been launched in response to Rwandan participation in counter-insurgency operations in the DRC and Mozambique (africanews.com, January 10, 2021). Any coordinated regional response in the DRC against ISCAP remain unlikely, however, given the rivalries and troubled relations between the DRC, Uganda, and Rwanda. This will only further provide breathing room to ISCAP, if not also other regional rebels, such as the M23 Movement (aljazeera.com, June 4, 2022).