Brief: ISGS Returns to Burkina Faso in Force
Publication: Terrorism Monitor Volume: 21 Issue: 14
By: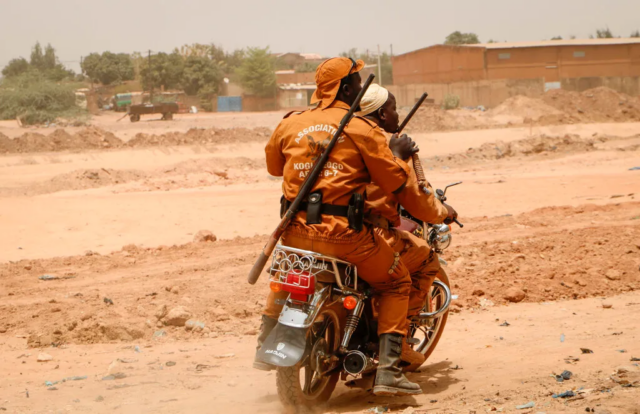 Amid constant battles with the al-Qaeda-affiliated Group for Supporters of Islam and Muslims (JNIM) in Mali, Islamic State in Greater Sahara (ISGS) appears to be moving deeper into Burkina Faso. JNIM originally had deeper roots in Burkina Faso through a sub-group, Ansar al-Islam (AAI). However, some of that group's members defected to ISGS and it has since become mostly defunct. This, in turn, has contributed to ISGS solidifying its own presence in certain parts of the country.
In mid-May, ISGS conducted at least two major attacks in Burkina Faso, with one targeting Volunteers for the Defense of the Fatherland (VDP) militiamen, who seek to defend communities from ISGS. This attack, which killed eight VDP members and 12 civilians, occurred in Guessel in northern Burkina Faso, which is situated near the country's borders with Niger and Mali (africanews.com, May 16). Although ISGS's presence may be diminishing in Mali as a result of clashes with JNIM, if not also the Malian military's operations against it, ISGS's stronghold in Mali is in the areas surrounding Menaka (tv5monde.com, April 13). As Menaka is located on the other side of the border from Guessel, ISGS can reinforce its fighters during operations on either side of the border.
Besides the Guessel attack, ISGS also attacked Kompienga, Burkina Faso in mid-May. Kompienga, however, is located near the borders with Togo and Benin. The attack demonstrates that ISGS, with the exception of Menaka, is largely moving away from the Malian border and towards littoral West African states (enca.com, May 15). The attack in Kompienga also targeted 15 civilians, which reflected how ISGS is more willing than JNIM to impose its presence through the brutalization of the local population.
One month prior to the Guessel and Kompienga attacks, ISGS also conducted another major attack in Aoréma in northern Burkina Faso, the group killed more than 40 Burkinabe soldiers and VDP members and was the deadliest attack on the country's security forces since Ibrahim Traoré came to power in September 2022 (rfi.fr, April 16). More broadly, however, the attack exposed the lack of any competent Burkinabe counter-insurgency strategy, regardless of who is in charge (lemonde.fr, April 19).
Although nearly 90,000 VDP militiamen have been recruited since Traoré assumed power, they are insufficiently trained and resourced and, as a result, ISGS is able to retaliate against VDP-aligned populations. This mirrors the situation in Nigeria, where Boko Haram factions attacked and often massacred Civilian Joint Task Force (JTF) militiamen, who also rose up from village communities to take up arms against the militants (dailynigerian.com, January 21). Thus, if the Nigerian case is of any relevance for Burkina Faso, it is that Traoré's VDP-focused counter-insurgency strategy, which counts on civilians to combat heavily armed jihadists, is fraught with risk.