BRIEFS
Publication: Terrorism Monitor Volume: 14 Issue: 18
By: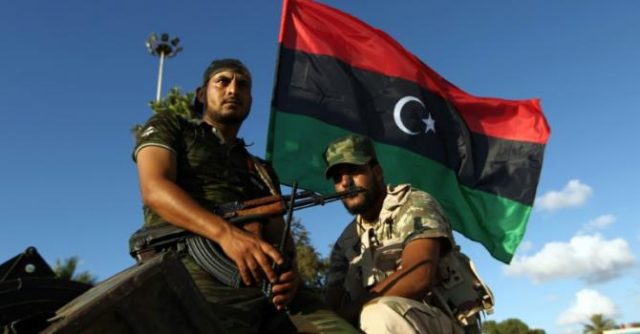 INDONESIA: LONE-WOLF ATTACKS SHOW NEED FOR GREATER DERADICALIZATION EFFORTS
On August 28, an 18-year-old Indonesian man attempted to stab a Roman Catholic priest during a church service in Medan, in Indonesia's North Sumatra province, an attack reminiscent of one carried out by Islamic State (IS) sympathizers in France in July in which an 84-year-old priest had his throat slit.
In the failed Medan attack, however, the priest was only lightly injured. A homemade bomb, which the assailant reportedly carried in his backpack, failed to explode, and the man was detained by worshipers and later arrested (Jakarta Post, August 28). The suspect appears to have had no established links to IS, but was, authorities said, "obsessed" with international terrorism. Police reportedly found a note in his bag that read, "I love al-Baghdadi," a reference to the IS leader (Jakarta Post, August 29).
As a result, Indonesia's National Counterterrorism Agency has probed a possible connection to Muhammad Bahrun Naim, an Indonesian militant thought to be in Raqqa, Syria (Jakarta Post, September 8). Naim, who was arrested in 2010 and spent time in jail for the illegal possession of ammunition, has been accused of masterminding a deadly attack in the capital Jakarta on January 14 (Al Jazeera, January 15). More recently he has also been implicated in a failed suicide bombing at a police station in Solo, in Central Java, carried out on July 5. Naim allegedly taught the attacker, the only casualty in the blast, how to build a bomb (Straits Times, July 5).
Many of Naim's recruits have been drawn from Solo, from local mosques and an anti-vice campaign group known as Team Hisbah, which functioned as kind of vigilante militia attacking brothels and breaking up drinking parties. The Solo attacker, whose failed bombing efforts drew ridicule on social media, has been identified as Nur Rohman, an inexperienced Team Hisbah member.
Like Rohman, the suspect in the Medan church attack seems to have been equally inexperienced and just as unsuccessful, but the connection with Naim, whose associates appear to come most frequently from his hometown of Solo, is unclear. Naim is active online, but he is far from the only Indonesian militant with a network in the country and as the existence of groups such as Team Hisbah make clear, there is a relatively large pool of potential recruits from which these various organizations can draw.
While Indonesian counter-terrorism efforts have reduced the effectiveness of more established jihadi organizations such as Jemmah Islamiyah, lone-wolf attackers inspired by Naim and his ilk pose a different threat and underscore the importance of greater deradicalization efforts.
LIBYA: MORE POLITICKING WITH THE COUNTRY'S OIL PORTS
While forces allied with Libya's Government of National Accord (GNA) have been battling Islamic State (IS) for control of the city of Sirte, the Libyan National Army (LNA) has seized control of oil facilities along the country's northern coast (Libya Herald, September 11). Operation Sudden Lightning (al-Barq al-Khatif), which was launched on September 11, has successfully put the forces of the anti-Islamist General Khalifa Haftar in control of four of Libya's oil terminals – Brega, Ras Lanuf, Es-Sidr and Zueitina (al-Jazeera, September 14). The operation appears to have encountered little resistance, although there were reports of fighting at the Zueitania terminal (Libya Herald, September 12).
Since the collapse of Muammar Gadhafi's regime in 2011, control of Libya's once centralized oil assets has been a way for various groups to acquire political clout (See Terrorism Monitor, May 27).
Of the four terminals, three – the exception being Brega – were controlled by the Petroleum Facilities Guard (PFG), led by Ibrahim al-Jadhran, whose forces have aided the Sirte campaign. The LNA for its part has been sitting out the battle for Sirte. Haftar has little love for the UN-backed GNA, established in December 2015, instead backing the Tobruk-based House of Representatives.
While the United States, Britain, France and others have condemned Haftar's oil port offensive, the general is not without international backing. He has varying levels of support from the likes of France, Egypt, the Gulf States and Russia, and there have been reports of UAE pilots flying sorties on behalf of the LNA (Middle East Eye, September 14).
Haftar's actions are a setback for the UN's plans in Libya and could deal an economic blow to the country, which has already seen its oil exports slump to well below the 1.6 billion barrels per day it was producing prior to the 2011 uprising.
However, the general has indicated the Libyan National Oil Corporation (NOC) will be able to resume exports from the terminal (al-Arabiya, September 14). This is a pragmatic move on Haftar's part as it is unlikely the LNA would have been able to export the oil – al-Jadhran experienced a similar problem until he reached an agreement with the GNA earlier in the year.
Control of the terminals is, then, likely more a bargaining chip for Haftar, to be deployed once the GNA and its allies have defeated IS in Sirte. That moment, despite rearguard action by IS fighters who have fled the city – there have been several attacks reported on supply lines between Misrata and Sirte in recent weeks– appears to be drawing increasingly close (Libya Herald, September 11).