Briefs
Publication: Terrorism Monitor Volume: 16 Issue: 3
By: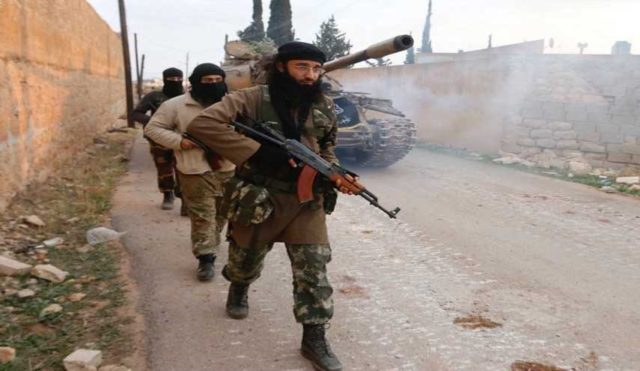 Algeria: AQIM Loses Its Media Chief
Algerian security forces have killed the chief propagandist for al-Qaeda in the Islamic Maghreb (AQIM). This is a victory for Algeria's security services, which have kept AQIM under pressure in recent years, and a temporary setback for a group that has skillfully used its media arm to expand its operations and appeal beyond Algeria's borders.
On January 30, the Algerian military announced it had killed two al-Qaeda fighters in an operation in Mechtat Mohcine, near Jijel, about 400 kilometers (km) east of Algiers. Although the military did not immediately release the names of the militants, officials later identified one of the dead as Adel Seghiri (a.k.a. Abu Rawaha al-Qusantini), the head of AQIM's so-called al-Andalus Media Foundation (TSA, January 31; Naharnet, February 1).
Seghiri's death was confirmed by al-Qaeda, and later the group's Global Islamic Media Front (GIMF), another propaganda entity, released a statement "of condolences and congratulations" regarding Seghiri's "martyrdom" on its Telegram channel on February 1 (Asharq al-Awsat, February 5; SITE, February 2).
Born in 1971 in Constantine, in Algeria's northeast, Seghiri fought against the Algerian government in the 1990s as part of the Armed Islamic Group (GIA), supposedly joining the Islamists after his brother was shot and killed by police (Menadefense, January 31). He was wounded in the leg during renewed fighting in 2003, but remained active and later took up the role as head of al-Andalus, replacing Salah Gasmi (a.k.a. Abu Mohamed Salah) after the latter was arrested in 2012 (Emouaten.com, December 17, 2012; All Africa, December 18, 2012).
Under Seghiri, al-Andalus opened its first Twitter account (on March 16, 2013) and established the Ifriquya el Islamia web forum. Although it is unclear exactly how much influence he had in shaping the organization's strategic development, al-Andalus has become as a key plank in AQIM's media strategy, disseminating audio, video and written content in a range of languages across the internet, aimed at promoting the group's ideology and fostering recruitment. The group's media operations have come a long way since 1999, when the Salafist Group for Preaching and Combat (GSPC) first released grainy, poor quality VHS images of captive Algerian soldiers.
In many ways, the professionalization of AQIM's media operations, of which Seghiri was a part, is the result of the propaganda efforts of AQIM leader Abdelmalek Droukdel, who sought to establish the group as a cross-border jihadist outfit rather than one primarily concerned with Algeria. AQIM has successfully managed that transition, and while the Algerians have dealt a blow to the group by killing Seghiri, it is one from which it will doubtless quickly recover.
Syria: Rivalries Resurface Among Idlib Rebels
As the Turkish offensive against Kurdish forces in Afrin further splinters the Syrian conflict, jihadist rivalries in Syria's Idlib province are once again rising to the surface.
Russian officials confirmed that Syrian fighters shot down one of their military aircraft on a bombing raid over northwestern Idlib province on February 4 (al-Jazeera, February 4). Videos on social media allegedly showed the burning wreckage of the Sukhoi 25. Others purported to show the body of the pilot, who successfully ejected when his plane was hit, but died before fighters could capture him, supposedly detonating a hand grenade rather than fall into their hands (Tass, February 6).
Hayat Tahrir al-Sham (HTS), the rebel jihadist alliance, claimed its fighters were responsible for downing the plane (New Arab, February 4). The group has made much of the incident, as it seeks to combat Russian-backed Syrian forces. Even as government troops push into rebel enclaves, HTS has touted it territorial gains, announcing on February 5 that it had seized the towns of Tal Sultan, Tal Siryatel, Barisa and Ras al-Ayn in the province's east (Ebaa, February 5).
HTS has also called for unity among the militants to better oppose Syrian troops (New Arab, January 17). Usually fractious groups, including Ahrar al-Sham, do appear to be coming together to repel government forces. However, given that HTS has in the past proved to be just as happy to kill and co-opt its rivals, they will likely be unwilling to fall in line behind them (Middle East Eye, January 16).
Meanwhile, Turkey's Operation Olive Branch, mounted against Kurdish forces in Afrin, has diverted the focus of the conflict. Turkey will soon need to decide whether to send its soldiers into the city, precipitating an urban conflict that could lead to high Turkish casualties, or settle in for a prolonged siege. More troubling for Turkey's international allies, it may at some point decide to make good on its threat to pursue the Kurds to Manbij, a move that will further strain relations with the United States (Arab News, February 7).
The various fronts in Syria are also providing space for Islamic State (IS) to regroup. The group was pushed out of Idlib province nearly four years ago, but began to recapture territory there at the end of last year and is now promoting its "humanitarian" efforts in the province (New Arab, December 9, 2017).
On February 4, the group claimed via its Amaq news agency it had destroyed Syrian tanks in fighting east of the town of Sinjar, and has posted videos online supposedly showing its fighters handing out flour in locations in the province's south. Interestingly, it has begun issuing its propaganda branded with the words "Idlib Province," suggesting it may still harbor territorial ambitions and signaling its intention to challenge HTS dominance.