Briefs
Publication: Terrorism Monitor Volume: 16 Issue: 10
By: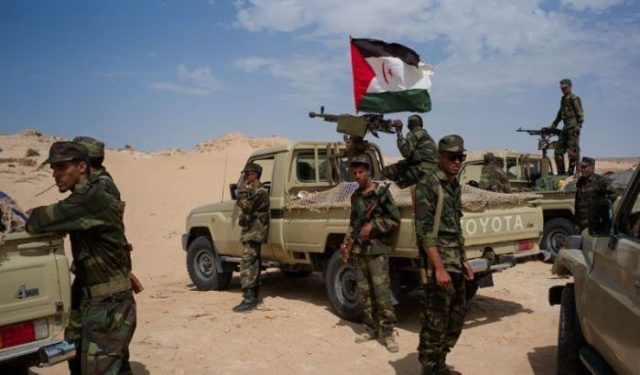 Libya: Foreign Fighters and Trouble in the South
Clashes between rival tribes in Libya's southern Fezzan region re-escalated on May 11. However, the situation reflects more than just tribal rivalries, and the involvement of foreign fighters has troubling implications for regional security.
Recent clashes between Tebu fighters and those from the Awlad Suleiman tribe have led to multiple casualties, including at least 18 civilians, according to humanitarian agencies (CAJ News, May 15; Koaci, May 14).  The Awlad Suleiman fighters are with the Sixth Infantry Brigade, which for the time being falls under the auspices of Khalifa Haftar's Libyan National Army (LNA) (Libya Herald, May 14). The recent clashes have focused on the historic Qala citadel in Sebha, where the Sixth Infantry Brigade had set up a base and which has been used, the Tebu say, by Awlad Suleiman snipers (Libya Observer, May 13; Alnabaa, April 14).
The situation is confused by shifting loyalties and foreign fighters. The Sixth Infantry Brigade was set up in 2013 with government backing. Largely constituted from members of the Awlad Suleiman, it has helped put the tribe in a dominant position, and it is the Awlad Suleiman's capture of local security institutions and smuggling networks that has brought it into conflict with the Tebu.
While the Brigade appears to answer to Haftar, such loyalty is not to be guaranteed—earlier in the year, the UN-backed Government of National Accord (GNA) claimed it fell under the authority of the defense ministry (Libya Herald, February 22). Haftar had to stamp his authority on it, replacing its GNA-aligned commander Ahmad al-Utaybi (Al-Sharq al-Aswat, February 27).
Meanwhile, the influx of foreign fighters in the south adds another dimension to the problem. Local officials have likened the situation to an "occupation" (Libya Observer, February 25). The Tebu have aligned with foreign fighters from Sudan and Chad (Libya Herald, June 11, 2017). Haftar too has been accused of using foreign fighters, mainly Darfuri mercenaries with the Sudan Liberation Army (SLA), to bolster his forces, something the LNA denies. It is telling, however, that LNA airstrikes on foreign elements in the south have had a greater focus on fighters from Chad than those from Sudan (Libya Herald, March 26).
The number of Chadian fighters in Libya is unclear, but they appear to be with the Front for Change and Concord in Chad (FACT), and a splinter group, the Military Command Council for the Salvation of the Republic (CCMSR), both of which are arrayed against Chad's President Idriss Deby.
As well as the carnage in Libya, the use of foreign mercenaries has significant security implications for the region more broadly as fighters move backwards and forwards across the border. However unintended, with the United Arab Emirates (UAE) and Egypt backing Haftar, Sudan, for example, could find its rebels are suddenly much better resourced.
Morocco: Breaking Diplomatic Ties With Iran
Morocco has found itself in a diplomatic spat with Iran, having accused Tehran and Lebanon's Hezbollah, an Iranian ally, of training and arming independence fighters in Western Sahara. Rabat says regional politics had nothing to do with its decision, but such a move cannot avoid drawing in the Gulf States.
On May 1, Morocco announced it would cut diplomatic ties with Iran over what it alleged was Tehran's support for the Polisario Front (Medias 24, May 1; Kifache, May 2). Nasser Bourita, Morocco's foreign minister, claimed Rabat had evidence Hezbollah was providing surface-to-air missiles to Polisario fighters via Iran's embassy in Algeria (al-Jazeera, May 1; North Africa Post, May 2).
Morocco, which claims Hezbollah has for several years trained Polisario fighters in guerrilla tactics, connected the plot to the arrest last year of the suspected Hezbollah financier Kacem Taj Eddine (Medias 24, May 15, 2017). Eddine was the subject of an international arrest warrant, but his capture by Moroccan authorities at Casablanca airport supposedly prompted Hezbollah to redouble its efforts in support of the Polisario (L'Observateur, May 1).
Iran has denied Rabat's "false" accusations (Fars, May 2). Algeria, feeling itself to have had been implicated, called the claims "completely baseless" (MEMO, May 7). Hezbollah, for its part, insists Morocco has given way to pressure from the United States, Israel and Saudi Arabia (MEMO, May 3).
Since Saudi Arabia and the United Arab Emirates (UAE) accuse Iran and Hezbollah of training and equipping Houthi rebels in Yemen, it comes as no surprise that the Gulf States quickly backed the move (Medias 24, May 2). Qatar too was among the Gulf voices, reflecting Morocco's neutrality in the ongoing dispute between Doha and its regional neighbors. Rabat has so far resisted Saudi pressure to join the boycott of Qatar, possibly because of Qatari sympathies over Morocco's claim to the Western Sahara (Morocco World News, June 21, 2017).
That has not stopped the Moroccan media from speculating about a "hidden" relationship between Qatar and the Polisario Front, pointing to tracts of land allotted to Qatar in the east and south of the country, one of which is supposedly just a "stone's throw" from the Polisario's Tindouf camps (Hespress, May 6).
Morocco's relationship with Iran has been fractious in the past—over its hosting of the Shah following Iran's 1979 revolution, and again in 2009 over allegations Iran was using its embassy in Rabat to undermine the Moroccan state and attempt to convert Moroccan Sufis to Shia Islam.