Briefs
Publication: Terrorism Monitor Volume: 16 Issue: 14
By: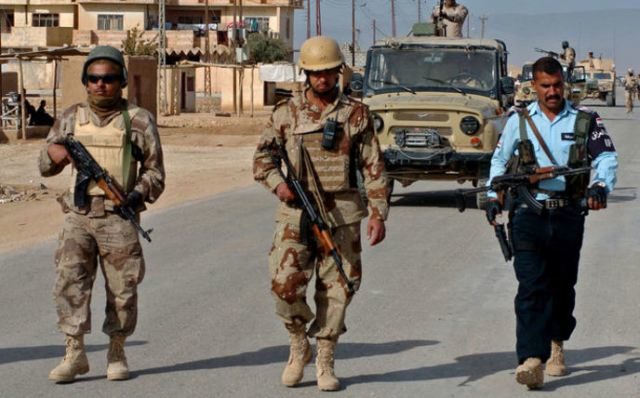 Iraq: Baghdad Takes 'Retribution' on IS in the South
The killing by Islamic State (IS) militants of Iraqi security force personnel that the group had been holding hostage has prompted a vicious response from the government. Further, it highlights just how dangerous the jihadists in Iraq remain.
On June 27, Iraqi forces found the mutilated bodies of eight men along a road linking Baghdad and Kirkuk in Salahuddin province (Iraqi News, June 27; Kurdistan 24, June 27). The men, all members of the police and the Popular Mobilization Units (PMU), had been held hostage by IS. Six of them were identified as having appeared in an IS video posted online days earlier via the group's Amaq media outlet, demanding the release of Sunni female prisoners from Iraqi jails (Kurdistan 24, June 23). In the video, the IS militants threatened to kill the men within three days if their demands were not met.
The government response to the killings was to order the immediate execution of convicted terrorists on death row as "just retribution" (Facebook, June 28; Kurdistan 24, June 29). Since over the last few months Iraq has put on trial and convicted more than 300 people of belonging to IS, many of them foreigners, the situation has the potential to quickly escalate (The National, July 4). Not least—as rights groups are likely to be concerned—given qualms over the Iraqi justice system and reports that some death penalty trials have taken just 10 minutes.
In addition, Iraqi security forces have launched a major operation—dubbed "Vengeance for the Martyrs"—to hunt down IS militants (New Arab, July 4). According to a statement from Iraq's Joint Operations Command (JOC), it will see the Iraqi military, special forces, police and Kurdish peshmerga fighters hunting down IS cells.
While this crackdown has come as a direct response to the killing of the hostages, Iraq has seen a troubling rise in IS attacks in recent months, with sporadic attacks on the highway linking Baghdad to the country's north and reports of fake checkpoints manned by IS fighters (Iraqi News, July 8).
Iraqi Prime Minister Haider al-Abadi declared Iraq "fully liberated" from IS on December 9, 2017, but the group remains a serious security threat. Its fighters are spread throughout rural Sunni-majority areas in Salahuddin, Kirkuk, Diyala, and Nineveh provinces, and IS leader Abu Bakr al-Baghdadi is believed to be still alive—likely holed-up in the Euphrates River valley along the border with Syria, although one recent report placed him in Iraq's western desert (Iraqi News, July 2).
IS in Iraq has adapted since it was pushed out of the territory it controlled, returning to its earlier tactics of targeting local security force personnel and sowing fear among the civilian population by publicizing its own brutality—the killing of the men in the hostage video is just the most recent example. Baghdad knows it must come down hard on the group if it is to prevent it from attempting to recreate its past successes.
Philippines: Islamic State Militants Remain Resistant
Security forces in the southern Philippines have been keen to tout successes against Abu Sayyaf, but the recent gains belie the apparent difficulties in tackling other Islamic State (IS) militants.
A number of Abu Sayyaf militants hoping to take advantage of a government amnesty handed themselves over to the authorities this month. Thirteen surrendered peacefully on July 7 in a village, in the Philippines' Sulu Archipelago, handing over weapons and promising to cooperate with the authorities (PhilStar, July 8, Manila Times, July 8). Three more militants reportedly turned themselves in the following day (Mindanao Examiner, July 9).
In June, the security forces announced the arrest of Suaib Hayudini, an Abu Sayyaf militant who also goes by the name of Enteng, who was picked up during an operation on Jolo (Manila Bulletin, June 25; GMA News, June 25). Hayudini has a government bounty on his head, and he is wanted in connection with past terrorist incidents—the April 2000 kidnappings of 21 people, 19 of them foreigners, from a resort island off the eastern coast of Borneo and involvement in a 2001 attack by Abu Sayyaf fighters on the village of Balobo, a predominately Christian settlement in Basilan Province, in which 11 people were killed.
The situation on the ground is hard to know. With Mindanao still under martial law, however, it is difficult to escape the feeling that these incidents are easy wins. Conspicuously, the military appears unable to track down Abu Dar, thought to be the new IS "emir" in Southeast Asia, despite supposedly closing in on his stronghold (al-Jazeera, June 20). Dar was part of the Maute Group that took over Marawi last year but escaped when security forces reclaimed the city.
Meanwhile, IS claims to have carried out a series of successful attacks against the security forces. In a statement on June 28, it claimed to have shelled a military base in Patikul, in Sulu, killing three soldiers; and in an earlier statement, the group claimed to have killed 10 soldiers in a separate clash also in Patikul the same month. The claims are hard to verify. If the incidents occurred, they appear not to have been picked up by local media.
Other attacks by self-proclaimed IS militants have received coverage. One soldier was killed and six others were wounded in a clash with fighters in Maguindanao on July 3 (Manila Bulletin, July 4). The fighters were reportedly from the Bangsamoro Islamic Freedom Fighters (BIFF), an Islamist separatist group that pledged allegiance to IS in 2014, although the nature of their relationship with Abu Bakr al-Baghdadi's jihadists is unclear (Rappler, August 15, 2014).
With IS' territorial defeat in the Middle East, the southern Philippines is among the areas coming under the spotlight. The group still has resources and territory in Mindanao, and the IS threat there is still some way from being neutralized.