Briefs
Publication: Terrorism Monitor Volume: 20 Issue: 12
By: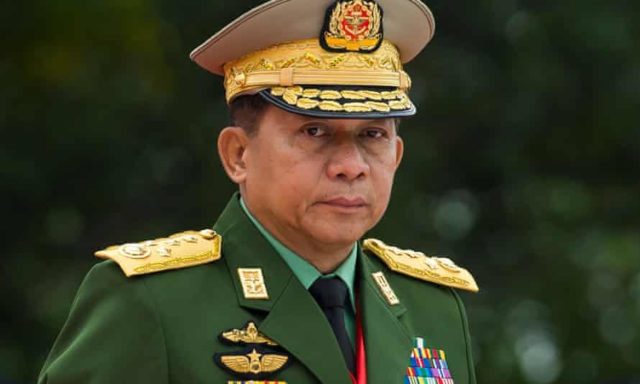 New Alignments Emerge Among Al-Qaeda's West African Affiliates
In late 2021, al-Qaeda's Nigerian affiliate, Ansaru, pledged allegiance to al-Qaeda in the Islamic Maghreb (AQIM), which formalized the relationship between the groups that had existed since AQIM permitted Ansaru to break from Boko Haram in 2012 (Twitter/@G88Daniele, January 2). Ansaru's founders, who had trained with AQIM in the 2000s, explained to AQIM in a series of letters dated to 2011 that Boko Haram leader Abubakar Shekau was excessively brutal toward civilians as well as prone to killing his sub-commanders for frivolous reasons (al-Andalus, January 17). Ansaru compared Shekau to the Algeria Armed Islamic Group (GIA) of the 1990s, from which AQIM's predecessor had broken away. This comparison incentivized AQIM to accept Ansaru's own break from Shekau, despite AQIM noting that in principle it preferred jihadist groups to stay united.
After being crushed by Shekau and forced into dormancy, Ansaru stumbled when it attempted to challenge Shekau's pledge to Islamic State (IS) in 2015, but since 2020 Ansaru has increasingly immersed itself in northwestern Nigeria while clashing with exploitative bandits (Terrorism Monitor, July 28). At the same time, it has allied with other bandit groups willing to adhere to Ansaru's doctrine. Namely, to spare Muslim civilians and focus on attacking Nigeria's government and Christians.
Ansaru's shift toward operations along Nigeria's border with Benin, where AQIM's Malia, as well as the Group for Supporters of Islam and Muslims (JNIM) is active, naturally raises the question of whether JNIM would acknowledge Ansaru's presence. On June 4, JNIM for the first time claimed an attack in Togo, which further indicates its expansion into Ansaru's operational territory in northwestern Nigerian and its borderlands (republicoftogo.com, June 4). Several weeks earlier, JNIM also attacked Benin, Togo's neighbor, which borders northwestern Nigeria (rfi.fr, April 27). Given JNIM's recent history of operating increasingly close to Nigeria, Ansaru's disloyalty to AQIM, and the AQIM relationship with JNIM as its "parent group," it is only a matter of time before JNIM and Ansaru recognize each other in their media, if not also coordinate operations.
Ansaru, meanwhile, has continued employing its longtime narratives, including in its latest June 12 video. In the clip, Ansaru distinguished itself once again from the late Shekau by affirming that Ansaru was not responsible for attacks that killed Muslim civilians in northwestern Nigeria (Telegram, June 12). Although the al-Qaeda-affiliated Global Islamic Media Front (GIMF) announced that it will distribute Ansaru media, Ansaru nevertheless has a fairly inefficient media operation (Twitter/@CalibreObscura, January 16). It rarely claims attacks, despite the fact that it often teams up with, or sometimes attacks, bandit groups that are active in northwestern Nigeria for high-profile raids. Until its media is further professionalized, any formalized alliance with JNIM may be delayed.
At the same time, any alliance between Ansaru and JNIM would be more beneficial to the former than the latter. JNIM not only regularly operates in Mali, Burkina Faso, and Nigeria, but also littoral West African states like Togo and Benin. It has also abducted approximately 67 Malians who still remain in captivity and could become a valuable financing mechanism through ransom (Twitter/Menastream, April 27). Consistent with this, JNIM attacks on United Nations Multidimensional Integrated Stabilization Mission in Mali (MINUSMA) forces and the French military withdrawal from Mali earlier this year will also continue to create a boon for JNIM expansion, which will only be amplified if they extend closer to Nigerian territory.
*****
Myanmar's Military Seeks Regional Support as Anti-Government Militant Tactics Mature
In recent weeks, the militias opposing Myanmar's Tatmadaw have claimed increasing success in their attacks. On June 13 alone, for example, the opposition militias claimed they killed 90 soldiers in Kachin and Chin states and the Saigaing region (irrawaddy.com, June 13). While these numbers may be exaggerated, the types of attacks that the militias are carrying out exemplify their increasing sophistication, including sniping, roadside improvised explosive devices (IEDs), and mortar shells, and their increasingly close resemblance to well-established insurgent forces.
Attacks against the military government have also occurred in the country's heavily defended capital, Naypyidaw. The anti-government militants apparently detonated one explosive at a checkpoint and then a second after they saw security forces investigating the initial explosion. As further evidence of the pressure the militants are facing from the security forces was the fact that the claimant of the attacks refused to announce any group name to maintain operational deniability (myanmar-now.org, June 14).
Counter-insurgency struggles at home, however, have not translated into Myanmar's isolation in East Asia. For example, China has announced that it plans to "deepen exchanges" with Myanmar and that it will expand the Belt and Road Initiative (BRI) there, otherwise known as the China-Myanmar Economic Corridor (CMEC). Although the Chinese government has expressed the desire for reconciliation between the Tatmadaw and the militants, it is continuing to transfer weapons to the Tatmadaw. In general, the Chinese are becoming increasingly frustrated by militant attacks that have disrupted their economic and infrastructure projects in Myanmar (irrawaddy.com, June 8).
Further, Myanmar has reached out to Thailand to ask for help in cracking down on anti-junta militants operating near the Thai border with Myanmar. This is being done in the name of countering "cross-border crime," but also combating drug trafficking and other forms of smuggling (irrawaddy.com, June 13). The Thai government, for its part, is struggling with drug trafficking along its borders and needs the support of both Myanmar and Laos for efforts there, especially as the three countries' "Golden Triangle" region sees a reported "drug surge" (rfa.org, June 8).
The United States, meanwhile, is becoming increasingly hostile against the Tatmadaw, encouraging the Association of Southeast Nations (ASEAN) and other countries around the world to recognize the exiled National Unity Government (NUG) (straits.com, June 7). Although the United States has not formally recognized the NUG, it considers the NUG the rightful government in Myanmar because of its status as the legitimately elected government of Myanmar. The growing ties between the United States and Thailand, as evidenced by growing high-level defense meetings between the nations' top officials, could ultimately result in pulling Thailand away from the Myanmar junta and leaving China more isolated in its support for the Tatmadaw (bangkokpost.com, May 31). If this occurs, the Tatmadaw could face regional diplomatic setbacks at the same time as militant attacks continue to escalate and grow more effective and sophisticated.