Briefs
Publication: Terrorism Monitor Volume: 16 Issue: 8
By: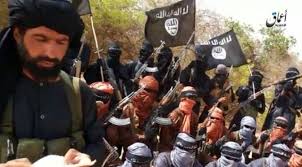 Western Sahara: Algeria Plane Crash Highlights Tensions
A plane crash in Algeria that left more than 200 people dead and prompted three days of national mourning has unexpectedly thrown a spotlight on tensions over Western Sahara.
As many as 257 people were killed when an Algerian military plane crashed shortly after take-off in Boufarik, a town in northern Blida Province just 20 miles southwest of the capital Algiers (APS, April 11; France 24, April 11). Although most of the dead were members of the military, several of those killed were reported to be members of the Polisaro Front, the Western Sahara independence movement that is locked in a dispute with Morocco (al-Jazeera, April 11; TSA, April 12).
A Polisario statement insisted that 30 Western Saharan refugees were killed in the crash (Anadlou Agency, April 11; al-Arabiya, April 12). They had been returning, the Polisario said, having received medical treatment, to Tindouf, the southern Algerian province that is home to Polisario-run refugee camps. Moroccan media remained skeptical, publishing a list of supposed Polisario members killed in the crash (Morocco World News, April 11).
Ahmed Ouyahia, Algeria's prime minister, accused the Moroccan media of spreading rumors, pointing out that thousands of Western Saharan refugees live in Algeria (APS, April 14).  But such speculation is not unfounded, coming as it does at a time of increased tensions between the Polisario and Morocco.
In recent weeks, Morocco has accused the Polisario of orchestrating a military build up in the town of Mahbes, in contravention of a ceasefire agreement that established a buffer zone between the two sides (al-Jazeera, April 2). Rabat is rumored to have warned Algiers that it is contemplating military intervention over the issue, and is reportedly preparing to recall aircraft it has committed to the Saudi-led collation in Yemen for such an eventuality (al-Bawaba, April 15).
Geopolitical developments are also playing a factor as Russia continues a gradual tilt away from Morocco's position on Western Sahara and toward that of the Polisario, in the hope of displacing European influence in the region (see Eurasia Daily Monitor, April 17).
Algeria protests that it should not be dragged into a conflict between the Polisario and Morocco (APS, April 14). It has, however, backed the Polisario since the mid-1970s, sheltering the group in exile after Moroccan and Mauritanian forces marched into the Saharan territory that colonial power Spain was at that point rapidly vacating.
Since 1991, the United Nations Mission for the Referendum in Western Sahara (MINURSO) has sat between the two sides, making only limited progress—accused of overreach by Morocco, and by the Polisario of not doing nearly enough. The mission is due to have its mandate renewed at the end of this month.
Tensions over towns in the buffer zone are not uncommon. In that context, Moroccan troop movements are less alarming, even in the light of Moscow's fickle favor. The lack of progress on any settlement is the source of frequently frustration in the camps in Tindouf, but the ceasefire has weathered such storms before.
Niger: Jihadists Play on Local Grievances
The abduction of an aid worker in Niger highlights insecurity in the country's northwest, near the border with Mali, a situation that is unlikely to be tackled by military might alone.
Suspected jihadists abducted a German aid worker in Ayorou, part of Niger's troubled Tillaberi region, about 120 miles northwest of the capital of Niamey, on April 11. According to reports, he and four Nigerien colleagues were ambushed by eight gunmen on motorcycles, who left the Nigeriens tied up and blindfolded, before setting fire to the vehicle in which the group had been travelling and escaping across the border to Mali (ActuNiger, April 11).
Western aid workers in the region are targets for jihadists—in 2016, gunmen in Niger abducted the U.S. aid worker Jeffery Woodke, whose fate remains unknown—but at the time of writing, no group had claimed to be behind the recent abduction. Niger's Tahoua and Tillaberi regions are a focus of militant activity, however, and a number of jihadist groups operate there, among them the al-Qaeda alliance of Jamaat Nusrat al-Islam Wal Muslimeen (JNIM) and the Islamic State in the Greater Sahara (ISGS).
Led by Adnan Abu al-Walid al-Sahrawi, a former spokesman for the Movement for Unity and Jihad in West Africa (MUJAO), ISGS is a particular menace to Niger. The group was likely responsible for the ambush in Tongo Tongo in October last year in which four U.S. troops were killed, along with five Nigerien soldiers (al-Jazeera, October 5, 2017; Africa News, January 14). It was also behind an attack in February that year on a Nigerien military patrol, in which militants killed as many as 17 Nigerien troops (RFI, February 23, 2017; Afrique Sur 7, February 23, 2017; Journal du Mali, February 23, 2017). A thwarted 2016 attack on the Koutoukalé prison outside Niamey has also been attributed to the group (Africa News, October 17, 2016).
As a MUJAO commander, al-Sahrawi specifically threatened Niger over its cooperation with France in anti-terrorism efforts (al-Jazeera, May 24, 2013).  And while he appears to descend from the Sahrawi people, he has managed to secure a following among the ethnic Fulani (or Peul) in the Mali-Niger border area by tapping into local grievances. Local nomadic herdsmen, the Fulani among them, are left to fend off cattle raiders and complain of government repression, often under the guise of counter-terrorism operations. Al-Sharawi's relatively small jihadist group offers them some protection. Doundou Chefou, the suspected leader of the Tongo Tongo ambush, is an ethnic Fulani.
At the beginning of the year, Niger's President Mahamadou Issoufou pledged to strengthen his country's security forces to fend off the growing jihadist threat (Afrique Sur 7, January 2). That may help to address the continued instability in the Niger-Mali border region, but it will need to be combined with efforts to address local grievances and promote development.