Briefs
Publication: Terrorism Monitor Volume: 14 Issue: 21
By: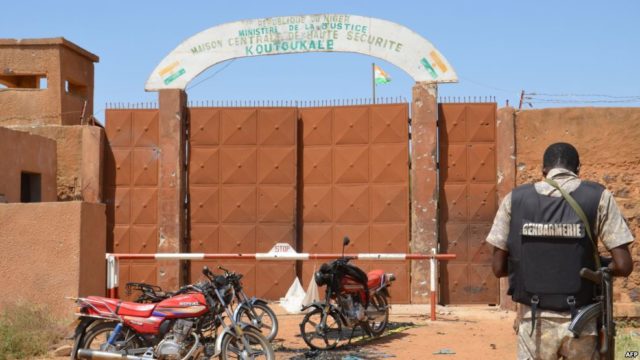 MYANMAR: GROWING FEARS OVER ROHINGYA FIGHTERS
Gunmen killed nine police officers in a series of raids on border posts in Myanmar's Rakhine state on October 9, an area where tensions run high between Myanmar's Buddhists and its Muslim Rohingya population. The raids have prompted violent reprisals by the military, as well as the subsequent displacement of large parts of the local population and the withdrawal of aid workers from the area (Myanmar Times, October 11; Myanmar Times, October 18).
It has also raised concerns that the plight of the Rohingya could become a growing focus for regional jihadist networks. In the days following the attacks, videos circulated online, apparently showing militants in Myanmar declaring jihad on the government and calling on fighters around the world to join their struggle (Channel NewsAsia, October 14).
Local government officials originally blamed the Rohingya Solidarity Organization (RSO) for the attacks on the outposts bordering Bangladesh (Myanmar Times, October 10). While there is some suggestion the group wishes to claim responsibility for the attacks – this was indicated in a somewhat ambivalent Facebook post attributed to the group – the RSO has for years been largely dormant. Instead, the attacks have been attributed to the Aqa Mul Mujahideen (AMM), a little-known band of Rohingya fighters, which Indian intelligence officials say has links to Pakistan (Mizzima, October 19). AMM appears to have originated from Harkat ul-Jihad Islami Arakan, which is linked to the Pakistani Taliban and has operations in Bangladesh.
Militant jihadist groups such as the Pakistani Taliban and Lashkar-e-Taiba periodically make mention of the Rohingya's plight, suggesting there is a potential for greater links with regional extremist groups (Express Tribune, July 26, 2012). Further, Islamic State has been actively building its capacity in Southeast Asia, and harsh treatment in Myanmar makes the Rohingya vulnerable to such advances. The sizeable and frequently persecuted Rohingya refugee population also provides a pool of potential recruits already spread around the region. Their involvement in regional conflicts, such as Kashmir, has so far been fairly limited, but that could change (The Tribune, November 13, 2015).
Myanmar's leader Aung San Suu Kyi has made efforts to address the Rohingya's situation, including appointing an advisory commission headed by former UN Secretary-General Kofi Annan to make recommendations on ways to end the tension and communal violence that has wracked Rakhine state (Myanmar Times, August 25). Even so, her government has generally been slow on the issue.
In light of recent events, they will need to move faster. So too, the crackdown by Myanmar's military, which has followed the October 9 attacks, must be tempered as it can only serve to further alienate the country's Rohingya population.
NIGER: SECURITY FORCES REPEL ISLAMIST PRISON ATTACK
Gunmen mounted a failed attacked on a high-security prison in Niger on October 17, in an apparent attempt to free Islamist fighters. Despite a sustained gun battle, the attack was repulsed, with one attacker killed. The man was found wearing a suicide belt he had been unable to detonate, according to Mohamed Bazoum, the interior minister (Twitter, October 17). No prisoners appear to have escaped during the attack (Afrika News, October 17).
In early reports, an unnamed official attributed the attempted prison break to the Mali-based Movement for Unity and Jihad in West Africa (MUJWA), which split from al-Qaeda in the Islamic Maghreb (AQIM) in 2011 (Tamtam, October 17). Mali-based militants have targeted the prison before, helping to free 22 inmates, including convicted terrorists, in an attack in 2013 (al-Jazeera, June 23, 2013). It also follows just days after an American aid worker was abducted in Abalak. The attackers killed the aid worker's bodyguard, apparently intending to sell the aid worker to militants across the border in Mali (eNCA, October 16).
Suggestions also have been made that the prison attack was the work of Boko Haram. The prison at Koutoukale, about 30 miles northeast of Niamey, is overfull with more than 500 inmates, many of them Boko Haram members. Most of them were transferred recently from the Diffa region, close to the border with Chad and northeastern Nigeria (Tamtam, October 17).
Diffa has seen a months-long joint military campaign waged by Niger, Chad, Cameroon and Nigeria in a push to mop up Boko Haram fighters who have infiltrated the region. Attacks in Diffa began in February 2015, but have escalated this year as Boko Haram operations in Chad and Cameroon have declined and potentially at the behest of Islamic State (see Terrorism Monitor, August 19). In recent months, Boko Haram fighters destroyed a medical facility in Yebi and raided another in Ngarwa (CAJ News, May 26).
The Diffa campaign has been slow, and it has struggled with poor coordination between the regional allies. More recently, however, it has seen some relative success, with scores of militants killed and others sent to join the overcrowded inmates in Koutoukale (eNCA, October 1). This success, however, is limited to the targeting of Boko Haram fighters; hundreds of thousands of people – more than 302,000 according to estimates from the UN refugee agency – remain displaced in the region as a result of the conflict, many of them Nigerians who have fled across the border to escape the militant group.